Local product
What Is Tradogram?
Simple Procurement Software to manage all your company's spending. Tradogram provides configurable tools to streamline your Requisitions, Purchase Orders, RFQs/RFPs, Contracts, Receiving and Invoice Matching. Also, manage the process with User Permissions, Approvals, Budgets, Items Catalog, Supplier Management, Projects & much more. The latest cloud technology with top security & performance criteria. Get your FREE account today & see how easy it is to use!
Who Uses Tradogram?
TRADOGRAM is for businesses seeking a cost-effective procurement management solution to streamline their entire purchasing process and gain 100% visibility into their spending.
Where can Tradogram be deployed?
Cloud, SaaS, Web-based, Mac (Desktop), Windows (Desktop), Linux (Desktop), Android (Mobile), iPhone (Mobile), iPad (Mobile)
About the vendor
by Tradogram Inc.
Founded in 2010
Phone Support
24/7 (Live rep)
Chat
Tradogram pricing
Starting Price:
US$18.00/month
Yes, has free trial
Yes, has free version
Tradogram has a free version and offers a free trial. Tradogram paid version starts at US$18.00/month.
Pricing plans
get a free trial
About the vendor
by Tradogram Inc.
Founded in 2010
Phone Support
24/7 (Live rep)
Chat
Tradogram videos and images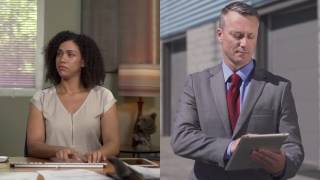 Jennifer M.
Accounting Associate in Canada
Verified LinkedIn User
Construction, 11-50 Employees
Used the Software for: 1-5 months
POs and Internal Control Made Easy!
Comments: Amazing! Tradogram's customer service is outstanding. I love how you can instantly chat with a representative and all your previous chats are saved in the bubble and also emailed to you after.
Pros:
I love how you can create order approvals at different levels, input budgets, and sync with Quickbooks!
Cons:
Lack of reporting. I find that there are not enough report options, specifically for current inventory counts. The only other thing I would love to see is for 'received' POs to sync to Quickbooks as 'item receipts'!
Rachelle P.
Business Systems Administrator in Canada
Construction, 11-50 Employees
Used the Software for: 1-5 months
Incredibily User-Friendly Purchasing Software used by Home Builder
Comments: I spent weeks scoping out programs, researching and doing demos, and Tradogram is like no other and beat all the other programs by a long shot. They are responsive, fairly priced, software is so easy to use & maintain and their programmers are based out of the same building, so there aren't multiple time-zones to work against if you need to speak with support. We are very happy Tradogram customers!!
Pros:
Tradogram has made our processes run smooth and straight-forward. Everyone - from the Site Supervisors, trades to the office staff, have been able to use and navigate without any issues. Some of the site supervisors have never really used a computer in their job, and they were able to create PO's and understand the system within 30 mins of using it. I am very pleased with how easy it is to create a PO, how easy the approval process is for all parties & how the program communicates through email (with just a click of a button you can view a PO or approve/reject). Everything is customizable and we were able to tailor the program to work exactly how we envisioned. We were even able to add a link to a SharePoint folder right on the PO itself, so trades could access the project files. Another huge positive, is that this program is cloud-based, so anyone can access it from anywhere. It has made working remotely infinitely easier. Also, budgets are easy to import and track by accessing the "Spend Report". This is a huge deal for us, so we can see the original budget vs. what we've spent to show what is remining for each line-item.
Cons:
Initially with the integration setup, there was an issue with getting the vendors to push over from QuickBooks Online and a lot of the GL accounts were not communicating. But with the help of the support team, we were able to get to the bottom of all the issues quickly and effectively. They were super helpful in getting it working and integrated properly. Also, not really a con because we got around it, but we were told there was an iPhone app coming out for this software before Christmas, and it still hasn't been released. We rely heavily on apps for communicating/working remotely, since our whole crew is working from different cities & provinces. So instead, we decided to get our site supervisors iPads and we saved the web login page to the home screen of the iPad, so it works just like an app. It seems to work better anyway because the screen is bigger and easier to navigate on.
Alternatives Considered: Planergy, ApprovalMax, Bellwether PO and Inventory, DPO Advisor and ProcurementExpress.com
Reasons for Switching to Tradogram: We chose Tradogram for a number of reasons: 1. Canadian company & support/programmers are located in Canada too (no time-zone issues) 2. Fair price 3. Had all the features we were looking for 4. Budget tracking capability by line-item
Tradogram Inc. Response
11 months ago
Thank you for the lovely review Rachelle! We love working with you and your team too!
Kristi R.
Executive Vice President in U.S.
Marketing & Advertising, 11-50 Employees
Used the Software for: 6-12 months
Has the basics but needs work
Comments: So far it's been good. Customer service is pretty responsive and as I mentioned we can customize it fairly easily and inexpensively. There isn't a perfect solution for our business needs out there yet so this is the closest we could get.
Pros:
The positives are that it encompasses purchasing from start to finish. This includes submitting requisitions, creating RFQ's, Purchase Orders, and Invoices. It tracks changes in pricing for negotiating purchases. Suppliers can enter pricing into the system, which allows the buyers to compare supply pricing on the same screen. You can select the suppliers to award, cancel the unused requests, directly from the system. Overall it's good but it needs customization for each organization. Luckily, it's priced fairly low so the additional cost for custom programming is, so far, affordable.
Cons:
Assigning items to suppliers is very confusing and there are ways to unlink items from other suppliers way too easily. This part of the system needs a lot of work. In addition, if you want to add multiple items from the database, but they are the same items, with different quantities perhaps, there isn't a way to copy items within RFQs or Purchase Orders. Also, you cannot delete Suppliers, so if you have more than 1 person entering them and they duplicate, you have to ask Tradogram to do it.
Alternatives Considered: Bonfire, Bellwether PO and Inventory, Procurify and Vroozi Procurement Platform
Reasons for Choosing Tradogram: Marketing Pilot doesn't exist any longer. There is no user manual, no support, it's a risk.
Reasons for Switching to Tradogram: Many of them are only PO systems. You can't send RFQs or compare pricing.
Dan B.
Purchasing Manager in Canada
Building Materials, 11-50 Employees
Used the Software for: 1+ year
Tradogram Review - Galloway Lumber/Smartlam NA
Comments: With tradogram I have implements a process into our company that allows me to track how much is spent on a specific job or task. I like that it collects data on all of the material I buy as well. It has and will allow me to collect data for research more easily. This way I will be able to see where to save money over time.
Pros:
What first caught my eye was the user friendly interface. There is ease of use throughout the process of using Tradogram. The online chat support is great, they are always friendly and get back to me within a reasonable time and 90% of the time can solve any issues I am having.
Cons:
I do not like when I search for a PO, or a delivery etc. and I find the one I want and open it, when I click to go back to Purchase orders, it takes me back to the first page of all the PO's I want it to go back to what I have searched for...
Alternatives Considered: Procurify, eBuyerAssist Platform, Spendwise and Zoho Books
Reasons for Switching to Tradogram: User interface, customer support, cost, had the attributes I wanted
Platinum Integrated Business Connections Response
2 years ago
Thank you for the feedback Dan! We are taking all your notes into consideration for future upgrades. Feel free to contact support at any time with suggestions, we love to hear from users and even offer customization options. :)
Ana H.
Administrator in U.S.
Import & Export, 2-10 Employees
Used the Software for: 6-12 months
Cost-effective streamlined purchasing solution
Comments: The customer service has been exceptional. They respond within minutes and channel inquiries to the right department. For its cost-effective solution, Tradogram definitely offers a much higher return on investment next to others because of their attention to details when resolving situations.
Pros:
100% visibility of our spending. The flow of data among modules makes it very friendly and efficient to take actions available including report generation within each module. The flexibility to edit POs once issued is a plus. Very clear and easy to navigate dashboard feature. The very soon-to-be most liked in the near future is the smartphone App. Eagerly awaiting its deployment!
Cons:
Tradogram comes with no basic written instructions to use its modules and grasp the flow of data. It is a simple software but that would save the many hours taken to become familiar.
Alternatives Considered: Bellwether PO and Inventory
Reasons for Switching to Tradogram: Cost effectiveness and features offered for our current and future needs.