What Is NetSuite?
NetSuite is an all-in-one cloud business management solution that helps more than 32,000 organizations operate more effectively by automating core processes and providing real-time visibility into operational and financial performance. With a single, integrated suite of applications for managing accounting, order processing, inventory management, production, and supply chain and warehouse operations, NetSuite gives companies clear visibility of their information and control of their business.
Who Uses NetSuite?
From pre-revenue startups to small and mid-size organizations, fast-growing businesses use NetSuite to automate core processes and get real-time insights into operational and financial performance.
Where can NetSuite be deployed?
Cloud-based
On-premise
---
About the vendor
Oracle
Located in Chicago, US
Founded in 1977
NetSuite support
Phone Support
24/7 (Live rep)
Chat
NetSuite pricing
Starting Price:
$650.00/month
NetSuite does not have a free version. NetSuite paid version starts at $650.00/month.
About the vendor
Oracle
Located in Chicago, US
Founded in 1977
NetSuite support
Phone Support
24/7 (Live rep)
Chat
NetSuite videos and images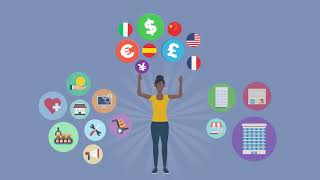 Features of NetSuite
"What If" Scenarios
3PL Management
ACH Payment Processing
API
Access Controls/Permissions
Accounting Integration
Accounting Software
Accounts Payable Software
Accounts Receivable Software
Activity Dashboard
Activity Tracking
Ad hoc Reporting
Aging Tracking
Alerts/Notifications
Approval Process Control
Asset Lifecycle Management
Audit Trail
Automated Scheduling
Backorder Management
Bank Reconciliation
Barcode / Ticket Scanning
Barcoding/RFID
Billing & Invoicing
Bills of Material
Budget Management
Budgeting/Forecasting
Built-in Accounting
CRM Software
Calendar/Reminder System
Campaign Management Software
Capacity Management
Capacity Planning Software
Cash Management
Cataloging/Categorization
Channel Management Software
Check Processing
Check-in/Check-out
Client Management
Client Portal
Collaboration Tools
Commission Management
Communication Management
Compliance Management
Consolidation/Roll-Up
Contact Database
Contact Management Software
Contract/License Management
Core Accounting
Cost Tracking
Cost-to-Completion Tracking
Customer Accounts
Customer Database
Customer Management
Customer Statements
Customizable Fields
Customizable Reports
Customizable Rules
Customizable Templates
Dashboard Creation
Dashboard Software
Data Extraction Software
Data Import/Export
Data Management Software
Data Security
Data Visualization Software
Demand Forecasting
Discount Management
Document Management Software
Document Storage
Donation Tracking
Duplicate Payment Alert
ERP
Electronic Funds Transfer
Electronic Payments
Email Management Software
Email Marketing Software
Employee Management
Enterprise Asset Management
Expense Management
Expense Tracking
File Sharing Software
Financial Analysis
Financial Management Software
Financial Reporting Software
Fixed Asset Management Software
For B2B
For Nonprofits
For Real Estate
For Restaurants
For Retail
For Small Businesses
Forecasting
Fund Accounting Software
Gantt/Timeline View
General Ledger
Grant Management Software
HR Management
Idea Management Software
Income & Balance Sheet
Integrated Business Operations
Interaction Tracking
Inventory Auditing
Inventory Control Software
Inventory Management Software
Inventory Optimization Software
Inventory Tracking
Invoice Creation
Invoice Processing
Item Management
Kanban Board
Key Performance Indicators
Kitting
Lead Management Software
Lead Qualification
Marketing Automation Software
Material Requirements Planning
Materials Management
Mobile Access
Mobile App
Multi-Channel Management
Multi-Channel Marketing
Multi-Currency
Multi-Department/Project
Multi-Location
Onboarding Software
Online Payments
Order Entry Software
Order Fulfillment Software
Order Management Software
Order Tracking
Overpayment Processing
PO Reconciliation
Partial Payments
Payment Processing Software
Payroll Management
Percent-Complete Tracking
Performance Metrics
Pipeline Management
Planning Tools
Point of Sale (POS)
Portfolio Management
Predictive Analytics Software
Procurement Management
Product Data Management Software
Product Identification
Product Management Software
Production Management
Production Scheduling Software
Profit/Loss Statement
Project Accounting Software
Project Management Software
Project Planning Software
Project Planning/Scheduling
Promotions Management
Publishing / Sharing
Purchase Order Management
Purchasing & Receiving
Quality Management Software
Quotes/Estimates
Real Time Analytics
Real Time Data
Real Time Monitoring
Real Time Reporting
Receivables Ledger
Receiving/Putaway Management
Recurring Orders
Recurring/Subscription Billing
Remote Access/Control
Reorder Management
Reporting & Statistics
Reporting/Analytics
Reporting/Project Tracking
Requisition Management
Resource Management Software
Resource Request
Resource Scheduling
Retail Inventory Management Software
Returns Management
Revenue Recognition
Risk Analytics
Risk Management Software
SEO Management
Sales & Operations Planning
Sales Forecasting Software
Sales Pipeline Management
Sales Reports
Scheduling Software
Search/Filter
Segmentation
Self Service Data Preparation
Self Service Portal
Serial Number Tracking
Shipping Management
Shopping Cart Software
Skills Tracking
Social Media Integration
Sourcing Management
Spend Management Software
Status Tracking
Strategic Planning Software
Supplier Management
Supply Chain Management Software
Task Management Software
Tax Management Software
Third Party Integrations
Time & Expense Tracking
Traceability
Transaction History
Transportation Management Software
Utilization Reporting
Vendor Management Software
Vendor Master Data Management
Vendor Payment
Version Control
Visual Analytics
Warehouse Management Software
Website Management
Workflow Management Software
eCommerce Management
Víctor
CS Lead in Spain
Verified LinkedIn User
Human Resources, 501-1,000 Employees
Used the Software for: 2+ years
It is a great ERP but it is not for everyone
Comments: Accounting, Trasury. Reporting (but we ended up doing the reporting outside the ERP)
Pros:
Netsuite has a lot of potential when automating processes. It is a great ERP for big Companies or big startups.
Cons:
There is not much literature about netsuite or learning material. Because of this, you are trapped with Consultants. Sometimes you might get lucky but sometimes no. I had both experienceThe ERP is complex to implement. It has become popular in the startup world but it´s complexity does not make it ideal for everyone. Yes. the potential is great but you really need to do a good research before jumping to implement this ERP
Alternatives Considered: Odoo
Reasons for Switching to NetSuite: The potential of Netsuite when growing and to manage several entities from one place
Oracle Response
2 weeks ago
Thanks for taking the time to leave a review, Victor! If you haven't already done so, feel free to check out our NetSuite Customer Community. https://community.oracle.com/netsuite
Federico
CEO in Uruguay
Verified LinkedIn User
Banking, 2-10 Employees
Used the Software for: 2+ years
Great product for a Small / Medium Business
Comments: Once we pass the initial challenges from the initial implementation, it does have become an invaluable part of our daily operations.
Pros:
We are using this CRM for some time and really have become a critical tool for our commercial team, it has great lead tracking capabilities that allowed the reduction of the time needed for closing deals. Customizing reports anyway we want is a great tool in managing our forecasts. In addition, we were able to integrate it with several tools with no problem.
Cons:
The investment in this tool is high since NetSuite was acquired by Oracle. Third party integration can be challenging if you don't have a specialized support team. We did have to spend some time training our associates.
Alternatives Considered: Zoho CRM, SYSPRO, Salesforce Sales Cloud and Acumatica Cloud ERP
Reasons for Choosing NetSuite: We needed a more robust and flexible tool to improve our commercial capabilities.
Switched From: Zoho CRM
Reasons for Switching to NetSuite: We did a cost / benefit analysis and NetSuite CRM had the highest score.
Oracle Response
3 months ago
Thanks for taking the time to leave a review, Federico! If you haven't already done so, feel free to check out our NetSuite Customer Community. https://community.oracle.com/netsuite
Michael
CEO in US
Verified LinkedIn User
Accounting Software, 2-10 Employees
Used the Software for: 2+ years
Perfect accounting solution for midtier companies
Comments: Used in several different companies and industries
Pros:
Very flexible fields and functionality provide the means to accomplish almost anything
Cons:
It is a bit pricy for smaller businesses but it is very flexible fields and functionality provide the means to accomplish almost anything
Marco
CEO in
Verified LinkedIn User
Computer Software, 2-10 Employees
Used the Software for: Not provided
Source: GetApp
Joannie
Financial Analyst in Canada
Computer Software, 51-200 Employees
Used the Software for: 1+ year
Overall a great accounting software for medium-sized businesses
Comments: Overall switching to NetSuite transformed our Finance team from data entry people to auditors. With most menial tasks automated or semi-automated, it freed up more time to audit our data and be more proactive with our accounting in general. Revenue management, which used to be a 100% manual, line-by-line nightmare, is now almost fully automated. Human errors were greatly reduced. Our sales opening process is almost fully automated thanks to the seamless Salesforce integration. Overall we are very satisfied with our switch.
Pros:
The Revenue Management feature is amazing, a bit tricky to understand but once you get the hang of it it saves a ton of time.Multi-subsidiary and multi-currency work extremely well. We have 8 different subsidiaries in 3 currencies and it's made our lives so much easier to have them all in one place, with automatic currency conversion and automated end-of-month eliminations.Having automations like monthly postings to our GL, amortization calculations for our numerous IT purchases and monthly subscriptions, and the great reconciliation tool has saved us a ton of time during month's end.Integration with Salesforce was a breeze with an out-of-the-box connector.Support is generally very knowledgeable, problems are quickly fixed and answers quickly answered. There is a great Help tool (SuiteAnswers) where we find an answer to most of our problems, as well as a very active Enhancements Requests database.
Cons:
Some features lack flexibility, like revenue recognition posting, but there are workarounds.User adoption can be slow because the system is very different from most mainstream systems, with it being so automated.Sales taxes management for Canada isn't totally adapted since they replicated American functionalities with Canadian codes, but there are also workarounds to this.
Alternatives Considered: Sage Intacct
Reasons for Choosing NetSuite: We used to keep our accounting in four different software, with subsidiary eliminations being done totally manually. It wasn't scalable anymore and we needed a tool that would allow for more automation and less data entry as well as easier reconciliations between subsidiaries and currencies.
Switched From: Sage 50cloud Accounting, QuickBooks Desktop Enterprise, Quickbooks Online and Microsoft Excel
Oracle Response
2 days ago
Thanks for taking the time to leave a review, Joannie! If you haven't already done so, feel free to check out our NetSuite Customer Community. https://community.oracle.com/netsuite