Vetting.com
What Is Vetting.com?
Centralises background screening for a simpler, faster and safer process. Screeners can check the status of checks at a glance, tailor check packages for different roles, and easily access our global
Read more
support team.
Read less
Who Uses Vetting.com?
Background screening. Simpler, faster and safer.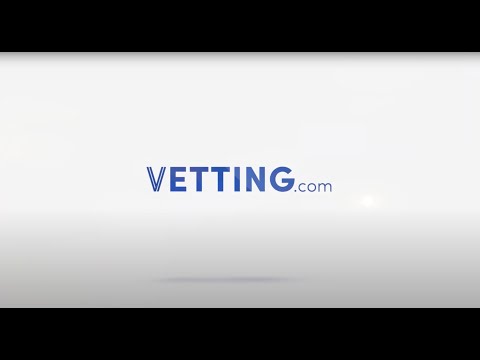 Not sure about Vetting.com? Compare with a popular alternative
Not available in your country
Alternatives to Vetting.com
Reviews of Vetting.com
Reviews by company size (employees)
<50
51-200
201-1,000
>1,001
Caitriona
Recruitment Manager in Australia
Human Resources, 11-50 Employees
Used the Software for: 2+ years
Great customer support By [SENSITIVE CONTENT]
Pros:
Police checks and speed and the cutsomer support
Cons:
The status are hard to interpret but [SENSITIVE CONTENT] was so helpful
Vetting.com Response
last month
Hi Caitriona, Thank you for your kind review! We appreciate the feedback, and have emailed you with a follow-up regarding interpreting the status icons. Thank you again for taking the time to leave us a great review! Best wishes, Vetting.com
Beth
People & Culture Business Partner in Australia
Information Technology & Services, 201-500 Employees
Used the Software for: 1+ year
Super user-friendly, easy software to use and great quality.
Comments: Background screening is key for our business as we deal with confidential and private information. Vetting is a good value for money product and we've always found extremely easy to use and experienced fantastic service.
Pros:
It's very intuitive, minimal data-entry and work required to use. The customer service has always been fantastic with very quick response time and over and above quality of service.
Cons:
Would be great to have the option to receive notifications once checks come back.
Vetting.com Response
9 months ago
Thanks for the great feedback, we can turn on email notifications for status changes if you'd like and are planning to have more fine grained controls in the future
Jamie
Candidate Expereince Manager in Australia
Human Resources, 11-50 Employees
Used the Software for: 1+ year
Review
Comments: Great
Pros:
Easy to use, also the support team is great. To be honest it is the main reason we use the platform, as we get great customer service
Cons:
There is nothing I would change at this stage
Vetting.com Response
7 months ago
Thanks Jamie! Our Support Team loves to help, we're so glad they've been able to facilitate a great experience for you.
Millie
Recruitment Consultant in Australia
Staffing & Recruiting, 11-50 Employees
Used the Software for: 1-5 months
Good service
Pros:
I have had a really good experience with Vetting.com - very fast background checks and wonderful service. [SENSITIVE CONTENT] is an excellent help - she is highly responsive and a joy to interact with.
Cons:
As a first time user, I found it a bit less straight forward than other platforms.
Vetting.com Response
7 months ago
A big thank you for your feedback! We're so glad you've had such a great experience.