Local product
What Is Checkfront?
Checkfront is a booking management platform trusted by thousands of tour operators worldwide. Our platform empowers businesses to sell tours and activities on any website by providing live inventory management, dynamic pricing, customer notifications, and channel distribution. Checkfront makes it easy to grow your business by automating your administration and housing all your business tools in one place.
Who Uses Checkfront?
Checkfront is built for Tour & Activity Operators, Rental companies, Accommodation providers or Adventure Experience providers of any size.
Where can Checkfront be deployed?
Cloud-based
On-premise
---
About the vendor
Checkfront
Founded in 2008
Checkfront support
Phone Support
24/7 (Live rep)
Chat
Checkfront pricing
Starting Price:
US$49.00/month
Yes, has free trial
No free version
Checkfront does not have a free version but does offer a free trial. Checkfront paid version starts at US$49.00/month.
Pricing plans
get a free trial
About the vendor
Checkfront
Founded in 2008
Checkfront support
Phone Support
24/7 (Live rep)
Chat
Checkfront videos and images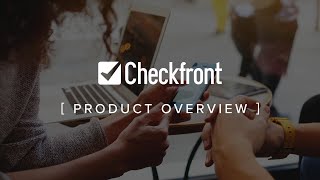 Features of Checkfront
API
Activities Booking
Activity Dashboard
Alerts/Notifications
Billing & Invoicing
Booking Management
Booking Notes
CRM Software
Calendar/Reminder System
Communication Management
Confirmation/Reminders
Contact Management Software
Customer Support Software
Customizable Branding
Customizable Reports
Drag & Drop
Employee Management
Event Calendar
Event Scheduling
GDS/OTA Integration
Group Reservations
Guest Check-in/Check-out
Guest Communications
Inventory Management Software
Itinerary Creation
Mobile Access
Online Booking
Online Payments
Online Registration
Online Reservations
Package Creation
Payment Processing Software
Point of Sale (POS)
Pricing Management
Promotions Management
Rate Management
Real-time Updates
Registration Management
Reporting & Statistics
Reporting/Analytics
Reservations Management
Site Reservation Management
Social Media Integration
Third Party Integrations
Vendor Management Software
Website Management
Alternatives to Checkfront
Mátyás
Online Business Director in Hungary
Verified LinkedIn User
Leisure, Travel & Tourism, 2-10 Employees
Used the Software for: 2+ years
Long-time user, and a happy one.
Comments: We are a sightseeing tour operator company and we have been using Checkfront late 2018. We have explored other options thoroughly and this is still the one we like the most after several years.
Pros:
After years of use, my favorite thing about Checkfront is the helpful support team. They always provide detailed, competent and helpful answers.
Cons:
Our only real issue is that they seem to be falling behind on channel integration (especially OTA's) compared to other reservation systems. But the functionality and usability of existing features is very good.
Alternatives Considered: Rezdy, FareHarbor and TrekkSoft
Reasons for Choosing Checkfront: Price, functionality
Switched From: Regiondo
Reasons for Switching to Checkfront: Overall cost is way lower than any other system we've explored that has this kind of functionality that can integrate into our operations smoothly, without having to make uncomfortable compromises.
Checkfront Response
8 months ago
Thank you for taking the time to provide a review! I agree, our Support team really is outstanding :) Additionally, thank you for your feedback on our OTA's. We know that this is something our Product team is aware of and will be looking to improve once we strengthen our foundations further.
Greg
Owner CEO House of Kooser in US
Hospitality, 2-10 Employees
Used the Software for: 6-12 months
If you are in between while choosing, choose it.
Pros:
This app is a must have for any property owner or business owner. It is a great way to manage your business and you can be notified instantly when there is an event that you need to be aware of. This is an amazing hotel management app and can be used anywhere in the world.
Cons:
Sometimes I have minor connection problems but I think it has nothing to do with the tool. I'm not sure there is a problem, I can say that it works in general without any problems.
Verified Reviewer
CEO in US
Verified LinkedIn User
Leisure, Travel & Tourism, 2-10 Employees
Used the Software for: 2+ years
Source: GetApp
This is the worst software I have ever used
Comments: Checkfront is, honestly and truly, the worst product I have ever used. Unfortunately our company requires it.I truly dislike every aspect of using Checkfront. As bad as it is for the customers and guides, the backend administrative side is even worse. Everything you'll want to do to set up tours will take at least three times as long as you expect. You'll be making frequent contact with customer service when the product fails. And even with all that work, it still lacks extremely basic functionality.
Pros:
Customer service is generally helpful when the software or back end service fails. Unfortunately I need to use this a lot.
Cons:
The user interface and user experience is entirely nonsensical. The most basic, basic thing a guide needs is to check in guests on a tour. Checkfront doesn't even show the guide how many people are on the tour. It doesn't alphabetize the guests, so the guide has to search through a list of randomly sorted names every time a guest comes in. Many guides in our company have refused to use Checkfront at all, and simply don't check in the guests. Many customers show up on our tour without booking, because they said they couldn't figure out the Checkfront booking system. How many customers and how much money have we lost because of the Checkfront UI? We'll never know.
Checkfront Response
5 days ago
Hi there, We're sorry to hear you are having a frustrating experience and appreciate you bringing this to our attention. We take feedback seriously and are confident that our support team can help with most of the points you referenced. We've recently attempted to get in touch with you - if you are interested in resolving these issues, please contact [email protected] The anonymity of this review prevents us from being able to reach out directly. Warmly, Natalie @ Checkfront
Ozan Kemal
Reservation Manager in Turkey
Automotive, 201-500 Employees
Used the Software for: 6-12 months
Checkfront makes daily bookings easy
Pros:
Checkfront makes it possible to manage all our daily bookings in one place and it is a practical platform to use.
Cons:
Only negative aspect I want to mention is support team should return to the cases faster.
Leisure, Travel & Tourism, 2-10 Employees
Used the Software for: 2+ years
Absolutely love Checkfront
Comments: When we first started out we took reservations in a paper book....yes you read correctly, on paper...knowing there had to be a better way I researched different software to use. Since then we have been so happy with Checkfront. The support from their team has been amazing. From setting us up to answering my everyday questions, their team is always friendly and helpful. I highly recommend them to anyone.
Pros:
We have been with check front for 7 years now and we love everything about it. It's simple to use, training new employees to use it is easy, the booking process just flows nicely so it makes sense. Customers also compliment us on how simple and straightforward it is to use. I also feel like they are there when I need them to help me out with any issues I'm having.
Cons:
I would like to use the waivers section but it didn't quite work for our set up. There's a couple of little things that would be nice to be able to do with the calendar etc. I also which the app was a bit more useful. I usually always send suggestions in when I come across something that I think would be beneficial for everyone.
Alternatives Considered: FareHarbor
Reasons for Switching to Checkfront: Checkfront is similar to us, it's a small company focused on taking care of its employees and gives a damn about the world. I get calls constantly from so many other companies trying to get us to switch but I just don't see why I would when we are so happy. I know there are different options but we also like that fact that we pay a once a year subscription fee and then our customers don't have extra random "fees" when they book - I dislike hidden fees like that when I book so I don't want my customers to experience that!
Checkfront Response
8 months ago
Thank you for such kind words! We too value having a small local team, much like you, Rebecca! Please keep sending in those suggestions! We truly do appreciate them :)