Local product
What Is InfoFlo?
We believe that software should be a one time cost. InfoFlo includes FREE Life-Time Updates, No Monthly Fees, and is an affordable $99 ONE-TIME cost per user!
Infoflo is an easy to use CRM that is perfect for managing customer relationships and includes the most robust Outlook sync on the market! It is a fully integrated contact, relationship, email, calendar, document, sales, task management solution and VoIP. It includes a Quick Books, Outlook and Google Sync.
Who Uses InfoFlo?
We cater to any company as our CRM system can be easily customized to any industry.
Where can InfoFlo be deployed?
Cloud-based
On-premise
---
About the vendor
InfoFlo Solutions
Located in Toronto, Canada
Founded in 2017
InfoFlo pricing
Starting Price:
Yes, has free trial
No free version
InfoFlo does not have a free version but does offer a free trial.
Pricing plans
get a free trial
About the vendor
InfoFlo Solutions
Located in Toronto, Canada
Founded in 2017
InfoFlo videos and images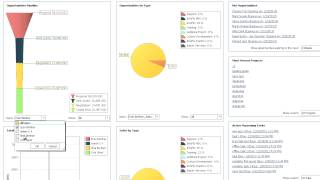 Features of InfoFlo
Activity Dashboard
Alerts/Notifications
Appointment Scheduling Software
Archiving & Retention
Auto-Dialer
Automatic Call Distribution
Billing & Invoicing
By-Extension Reporting
CRM Software
Calendar Management
Calendar/Reminder System
Call Center Management
Call Duration
Call Logging
Call Monitoring
Call Recording Software
Call Routing
Caller ID
Caller Profiles
Campaign Management Software
Case Notes
Client Management
Computer Telephony Integration
Contact Database
Contact Management Software
Conversion Tracking
Data Import/Export
Document Management Software
Document Storage
Email Management Software
Email Marketing Software
Expense Tracking
File Transfer
IVR / Voice Recognition
Inbound Reporting
Interaction Tracking
Keyword Tracking
Knowledge Base Management
Lead Management Software
Marketing Automation Software
Mobile Access
Multiple Scripts
On-Demand Recording
Outbound Reporting
Phone Key Input
Queue Management
Quotes/Estimates
Recording
Reporting/Analytics
Ring Groups
Role-Based Permissions
SIP Trunking
Sales Pipeline Management
Scheduled Recording
Search/Filter
Segmentation
Self Service Portal
Shared Contacts
Social Media Integration
Survey/Poll Management
Task Management Software
Territory Management
Text to Speech
Time Tracking Software
Unattended Call Management
Virtual Extensions
VoIP Connection
Voice Customization
Voice Mail
Who Answered Log
Workflow Management Software
Kristen
Vice President, Client Relations in US
Insurance Software, 2-10 Employees
Used the Software for: 1+ year
Perfect for tracking communication with clients
Comments: Infoflo solved our problem of being dragged down by an outdated CRM that wasn't really customized to our industry and products. We love the ease and functionality of the layout. Love that our phones are hosted through the same company and connected to Infoflo - we get the same great customer service if we need help with either. It has been a very successful transition to Infoflo and recommend for small and large businesses.
Pros:
I love the ease of use and functionality of Infoflo. We needed a CRM that could track our communication with clients, including phones, emails, and appointments. Infoflo gives us that! Everyone in the office uses this daily, its has helped production and internal communication on all clients we serve.
Cons:
That we didn't know about Infoflo sooner! We probably only used 10% of a complex CRM prior to Infoflo and it was never easy or intuitive to use. With Infoflo, its much easier to train new employees on the software, keep up with processes we have put in place within Infoflo, and incorporate customer service follow up into our daily schedules.
Alternatives Considered: GoldMine Premium Edition and Salesforce Sales Cloud
Reasons for Choosing InfoFlo: ACT never seemed to be working - we have constant sync issues and the layout was not great - one of the best things that we love about Infoflo is the ease to customize fields - ACT was a pain to add or remove a field
Switched From: GoldMine Premium Edition and Salesforce Sales Cloud
Reasons for Switching to InfoFlo: The pricing per license and not the monthly fee. The layout and ease of customization. The attention to our needs in the decision process by the Infoflo team.
Lorraine
Author/Business manager in Australia
Writing & Editing, Self Employed
Used the Software for: 2+ years
Carmel Vision's InfoFlo is software I can't live without!
Comments: It keeps all my data organized in a manner that ensures nothing gets lost or forgotten.
Pros:
InfoFlo is a powerful organization tool that puts all your data, emails, notes and documents at your fingertips. Incredibly powerful linking system lets you set up webs that ensure data and documents can be accessed from everywhere. Forgot what you named the document? Find it by accessing a company or contact it related to, in the project history, or in a category. Attach phone recordings to the caller, company and project. Emails file automatically against the sender/receiver and, optionally , project. This is a CRM, document manager (including version control), email client, task manager, event manager, project manager and notes manager all rolled into one powerful and very inexpensive product. A host of highly affordable optional add-ons enable integrated invoicing or integration with your accounting system, PBX integration, phone call recording, email marketing, email analytics, list management, automated backup, Google integration, Outlook integration, use on mobiles and tablets... The add-ons list just keeps growing. The system allows a high degree of customization to accommodate the data you want to store, arranged your way. Fully network-capable with sophisticated access management, this is a tool no business should be without. Actually, it's a tool every Windows user should have on their computer and use daily. Take a free trial. By the end of the month, you will wonder how you ever lived without it. Videos help you learn to use it and the support is good.
Cons:
Very few: No comprehensive user guide, but it's quite intuitive. Sometimes support staff can be a little unclear in responses, but they always clarify if asked. It freezes or throws an error message very occasionally, which I suspect is related to memory. Seems to occur when there's a lot going on. Thankfully, merely closing and immediately re-opening the application fixes everything with no data loss. I cannot access documents in InfoFlo to upload to a website. I have to copy them to somewhere else on my computer first. A very minor inconvenience. Doesn't apply to email - it's easy to pick a document from anywhere in InfoFlo and copy into an email, or use Attach in the usual way.
Real Estate, Self Employed
Used the Software for: 1-5 months
Onboarding to InfoFlo
Comments: I've only been using it for very little time so I'm spending much time in the "Academy" . Learning the product is exciting knowing what I will be able to do.
Pros:
The user interface is clear, segmented in to understandable sections for easy quick workflow. That is integrates with Outlook is a plus. I find InfoFlo 'feature rich' loaded with useful tools and obviously produced from people who know what a CRM requires.
Cons:
Haven't found anything so far! I'll let you know if something crops up...
Alternatives Considered: Pipedrive, DejaOffice PC CRM, monday.com and HubSpot CRM
Reasons for Choosing InfoFlo: Their product is clunky, unattractive, and the onboarding and support are terrible! Price is what attracted me to them, but "you get what you pay for." Also, I Tech that conducted my Onboarding, ([SENSITIVE CONTENT]), was outstanding! Clear, patient, knowledgeable, available, I could go on and on!I used to manage call centers for some of the world's biggest companies and so I know a great representative when I see one! I don't know what you're paying [SENSITIVE CONTENT], but it's NOT enough.
Switched From: DejaOffice PC CRM
Reasons for Switching to InfoFlo: InfoFlo was a perfect fit for what I need! The others fell short in one or two categories.
Farming, 11-50 Employees
Used the Software for: 2+ years
Infoflo is a fantastic product which has been instrumental in developing our business
Comments: We are an Irish company in the Agricultural sector who have easily adapted the software to enhance our business. Its is an excellent CRM to optimize your customer service and organizational efficiency.
Pros:
Infoflo allows a complete overview of contacts and stores all their information in one place at the touch of a button. It is very user friendly and allows users to add custom fields to suit their company requirements. The ability to integrate the incoming phones calls through Infoflo talk is an excellent tool to record all customer contact records. Infoflo also has the facility to create workflows, tasks, and record all activities associated with your customers. The customer support is excellent with [SENSITIVE CONTENT] always contactable by email to offer support and set up regular training. Both [SENSITIVE CONTENT] always try to facilitate any modifications requested by the company and through infoflo being flexible it allows certain features to be modified to suit individual companies needs.
Cons:
No cons really but it might be nice in the future to see an individual identifier in the contacts list for contacts that have the same name such as first line of address or something similar.
Jeff
Manager in New Zealand
Computer Software, 2-10 Employees
Used the Software for: 1+ year
Great Software
Comments: Keep control of my customers
Pros:
Easy to use. Got on top of it in hours. Simple interface, simple screens. Particularly like the "relations" so you can go from Company to Employee or Employee back to company. Far more powerful than a "folder" structure which I have used previously.
Cons:
Have only ONE style of email template. I suggest an alternative or rather an addition. Have MANY buttons on the email screen that are programmable. First button could be programmed to have the caption THANK YOU. Which on clicking simply inserts into the email text "Thank you for your email". Another button programmed to have the caption TRIAL which on clicking inserts some text into the email "You can download a trial version from our website www...... Another button SIGNATURE which inserts your signature as text. With ten buttons you can personalise the email in a few button presses. I have been thanked so many times for my personal email using a button system. I ignore one template emails - they are a lot of text that is mainly irrelevant. The buttons give you the opportunity to personalise emails and makes a real point of difference. I have used such a system and loved it. Don't get me wrong InfoFlow is great - but this is one feature that I would use many times a day and I would warrant so would everyone else. The more buttons the better. Got other ideas too if you like this one! I develop software myself. Jeff Bilkey