15 years helping Canadian businesses
choose better software
Local product
What Is InfoFlo?
We believe that software should be a one time cost. InfoFlo includes FREE Life-Time Updates, No Monthly Fees, and is an affordable $99 ONE-TIME cost per user!
Infoflo is an easy to use CRM that is perfect for managing customer relationships and includes the most robust Outlook sync on the market! It is a fully integrated contact, relationship, email, calendar, document, sales, task management solution and VoIP. It includes a Quick Books, Outlook and Google Sync.
Who Uses InfoFlo?
We cater to any company as our CRM system can be easily customized to any industry.
Where can InfoFlo be deployed?
Cloud-based
On-premise
---
About the vendor
InfoFlo Solutions
Located in Toronto, Canada
Founded in 2017
InfoFlo pricing
Starting Price:
Yes, has free trial
No free version
InfoFlo does not have a free version but does offer a free trial.
get a free trial
About the vendor
InfoFlo Solutions
Located in Toronto, Canada
Founded in 2017
InfoFlo videos and images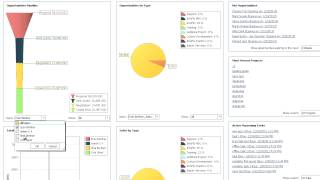 Features of InfoFlo
Accounting Integration
Activity Dashboard
Alerts/Notifications
Appointment Management
Appointment Scheduling Software
Archiving & Retention
Assessment Management
Auto-Dialer
Automatic Call Distribution
Billing & Invoicing
By-Extension Reporting
CRM Software
Calendar Management
Calendar/Reminder System
Call Center Management
Call Duration
Call Logging
Call Monitoring
Call Recording Software
Call Routing
Caller ID
Caller Profiles
Campaign Management Software
Case Management Software
Case Notes
Client Management
Client Portal
Collaboration Tools
Communication Management
Computer Telephony Integration
Contact Database
Contact Management Software
Conversion Tracking
Customer Database
Customizable Fields
Customizable Reports
Data Import/Export
Document Management Software
Document Storage
Donor Management
Due Date Tracking
Email Management Software
Email Marketing Software
Event Management Software
Expense Tracking
File Transfer
For Accountants
For Nonprofits
Forms Management
Goal Setting/Tracking
Grant Management Software
IVR/Voice Recognition
Inbound Reporting
Interaction Tracking
Keyword Tracking
Knowledge Base Management
Lead Management Software
Marketing Automation Software
Membership Management Software
Mobile Access
Multiple Scripts
On-Demand Recording
Outbound Reporting
Phone Key Input
Program Management
Project Management Software
Queue Management
Quotes/Estimates
Recording
Referral Management
Reporting & Statistics
Reporting/Analytics
Ring Groups
Role-Based Permissions
SIP Trunking
Sales Pipeline Management
Scheduled Recording
Scheduling Software
Search/Filter
Segmentation
Self Service Portal
Shared Contacts
Social Media Integration
Status Tracking
Survey/Poll Management
Task Management Software
Territory Management
Text to Speech
Third Party Integrations
Time Tracking Software
Unattended Call Management
Video Conferencing Software
Virtual Extensions
VoIP Connection
VoIP Software
Voice Customization
Voice Mail
Who Answered Log
Workflow Management Software
Jeremy
Legal Assistant in US
Verified LinkedIn User
Used the Software for: 1-5 months
Reviewer Source
InfoFlo offers a simple and straightforward approach to all the necessary basics of CRM!
Pros:
While we are brand new to working with the software, I appreciate the fact that you can very easily tailor the experience to your own needs. Without a doubt, after many months of trialing a plethora of CRM software, I have found that InfoFlo is the best option for a permanent (non-subscription-based), relatively inexpensive non-cloud-based experience, that offers a simple and straightforward means to organize and track legal cases. Their sales and support staff go above and beyond to help you in the decision-making process, and offer a great trial experience so that you know exactly what you are getting into. They make suggestions for what add-ons will best suit your needs and demonstrate the many ways you can customize the software to fit your practice. I have to give a special shout-out to Shai for making this one of the most pleasant purchases ever--he goes out of the way to provide you with a personal and informed experience. The fact that you can start with the basics and add on more functionality as you grow is also a truly wonderful feature. Room for expansion and free updates makes this software that will grow with your firm. If you need a product that will help your team stay organized without breaking the bank, you owe it to yourself to try InfoFlo.
Cons:
To some, the fact that InfoFlo is very simple and focused on basic tasks may be a turn-off. For our firm, however, this is precisely the reason we chose it. In the words of my supervisor, "we were only using 100 square feet of a 10,000 square foot mansion" with our previous CRM. It was costly and offered much more than we truly needed. InfoFlo offers just what we need for an affordable one-time fee.
Kristen
Vice President, Client Relations in US
Insurance Software, 2–10 Employees
Used the Software for: 1+ year
Reviewer Source
Perfect for tracking communication with clients
Comments: Infoflo solved our problem of being dragged down by an outdated CRM that wasn't really customized to our industry and products. We love the ease and functionality of the layout. Love that our phones are hosted through the same company and connected to Infoflo - we get the same great customer service if we need help with either. It has been a very successful transition to Infoflo and recommend for small and large businesses.
Pros:
I love the ease of use and functionality of Infoflo. We needed a CRM that could track our communication with clients, including phones, emails, and appointments. Infoflo gives us that! Everyone in the office uses this daily, its has helped production and internal communication on all clients we serve.
Cons:
That we didn't know about Infoflo sooner! We probably only used 10% of a complex CRM prior to Infoflo and it was never easy or intuitive to use. With Infoflo, its much easier to train new employees on the software, keep up with processes we have put in place within Infoflo, and incorporate customer service follow up into our daily schedules.
Alternatives Considered: Salesforce Sales Cloud
Reasons for Choosing InfoFlo: ACT never seemed to be working - we have constant sync issues and the layout was not great - one of the best things that we love about Infoflo is the ease to customize fields - ACT was a pain to add or remove a field
Switched From: Salesforce Sales Cloud
Reasons for Switching to InfoFlo: The pricing per license and not the monthly fee. The layout and ease of customization. The attention to our needs in the decision process by the Infoflo team.
Lianne
Business Partner in Canada
Verified LinkedIn User
Used the Software for: 1-5 months
Reviewer Source
I like the fact that infoflo is a one time cost and that the data is saved on my computer
Comments: I think it will serve our needs well, but still learning and figuring things out.
Pros:
I like most the platform design which seems a lot easier to navigate and retrive all the important information about a specific client, in a few easy flowing clicks. I like the fact that other modules could be added, as it allows much flexibility to tailor the CRM to your specific needs, at your own pace and with the ability to add users as your team grows. For example, as we are 2 users, and as we are getting familiar with the environment and how to use the software, we can explore other add-ons to see which ones are best suited for our purpose.
Cons:
2 things I like least about this software: 1 - Figure it out for yourself, and 2 - poorly structured training, especially when paying steep price - with US exchange rate to boot: I will begin with #1 - You have to pretty much be able to figure things out for yourself: there is no user manual, after the initial installation, you are on your own and must figure things out. While you do have access to the online "Knowledge Base" (KB) there isn't one place/index where you could troubleshoot. During the first month of use, I ended up calling Carmel Vision for support and a technician was kind enough to assist me in resolving the issue at no additional cost. From the start, you are told that any time a technician has to connect remotely to your computer, you will be charged by the hour. I learned after the fact that you could also open a support ticket and wait for a technician to reply...but nobody explained how to use this type of support, so I learned not to expect a phone call but rather must keep checking the support ticket for an online response/link that suggests troubleshooting options. If that doesn't solve your issue, you keep using the support ticket. This could take a few hours to several days to resolve. 2 - as for the training Shai was helpful in demonstrating the software, however a structured training outline (similar to a lesson plan that outlines what you will learn, shows you step by step) especially to help train new users, or those who are not as tech savy.
InfoFlo Solutions Response
6 years ago
Thank you for your review Lianne. Our company prides itself on offering the best support on the market. We offer two free methods of support even though our product is a one time cost for life with free upgrades! )- Online knowledge base and our online support ticketing portal. Our online ticketing support provides at the very minimum a same day response time and typically within hours. We also understand that sometimes customers require more in depth over the phone support which we also offer at a very reasonable hourly rate. We are working hard on updating our online tutorial videos to make them even more in depth as well as our knowledge base. Thanks for all the feedback.
Real Estate, Self Employed
Used the Software for: 1-5 months
Reviewer Source
Onboarding to InfoFlo
Comments: I've only been using it for very little time so I'm spending much time in the "Academy" . Learning the product is exciting knowing what I will be able to do.
Pros:
The user interface is clear, segmented in to understandable sections for easy quick workflow. That is integrates with Outlook is a plus. I find InfoFlo 'feature rich' loaded with useful tools and obviously produced from people who know what a CRM requires.
Cons:
Haven't found anything so far! I'll let you know if something crops up...
Alternatives Considered: Pipedrive, DejaOffice PC CRM, monday.com and HubSpot CRM
Reasons for Choosing InfoFlo: Their product is clunky, unattractive, and the onboarding and support are terrible! Price is what attracted me to them, but "you get what you pay for." Also, I Tech that conducted my Onboarding, ([SENSITIVE CONTENT]), was outstanding! Clear, patient, knowledgeable, available, I could go on and on!I used to manage call centers for some of the world's biggest companies and so I know a great representative when I see one! I don't know what you're paying [SENSITIVE CONTENT], but it's NOT enough.
Switched From: DejaOffice PC CRM
Reasons for Switching to InfoFlo: InfoFlo was a perfect fit for what I need! The others fell short in one or two categories.
Consumer Goods, 2–10 Employees
Used the Software for: 6-12 months
Reviewer Source
met our demand...to work Smarter not Harder
Comments: We are able to pull up accounts so many ways that helps us formulate better sales programs. If we need them by state or by $$$ or by various companies we represent with a couple clicks we have our needs.
Like a lot of new launchs we had some questions their support has been great scheduling when it convenient for us to make sure all is working.
Pros:
gave us lots of flexibility of how we gather information .Love the fact we can choose what information we share with our staff, that way they only have info they need. New mobile version just made it even more useful. Input of information was a breeze to get started as they have a great mapping feature. The fact everything gets into a customer file with no redundancy. All emails and documents it makes us look like we have all the info...Because we do. Price----absolutely most for the money
Cons:
needs some canned reports in the standard module
Alternatives Considered: Pipeline CRM and Microsoft Teams
Reasons for Choosing InfoFlo: didn't get what we needed info from others in a manner that worked for us
Reasons for Switching to InfoFlo: ease of use was better and the quality of information