What Is Streamline?
Maximize Conversions|Efficiency|Revenue. Streamline is a powerful vacation rental/property management software built by property managers to help save time and increase profits. Integrate direct with VRBO/AirBnB/Booking.com/Tripadvisor/Expedia. Limitless integrations to help grow your business. Get a new website or integrate your existing website. Manage short/long term rentals. Easy to use owners module. Manage housekeeping/maintenance with our new Property Care app.
Who Uses Streamline?
Streamline is an excellent solution for enterprise vacation rental/property management companies.
Where can Streamline be deployed?
Cloud-based
On-premise
---
About the vendor
Streamline
Located in Chandler, U.S.
Founded in 2005
Streamline support
Phone Support
24/7 (Live rep)
Countries available
Canada, Mexico, United States
Languages
English, Spanish
Streamline pricing
Starting Price:
Streamline does not have a free version.
About the vendor
Streamline
Located in Chandler, U.S.
Founded in 2005
Streamline support
Phone Support
24/7 (Live rep)
Countries available
Canada, Mexico, United States
Languages
English, Spanish
Streamline videos and images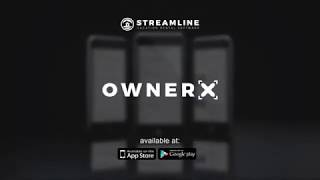 Features of Streamline
Contact Management Software
For Vacation Rentals
Guest Communications
Guest Experience Management
Lead Management Software
Maintenance Management Software
Marketing Automation Software
Online Booking
Owner Statements
Payment Processing Software
Reservations Management
Vendor Management Software
Work Order Management
Alternatives to Streamline
Larry
Founder/CEO in U.S.
Verified LinkedIn User
Hospitality, 11-50 Employees
Used the Software for: 2+ years
Streamline VRS
Comments: They are forward thinking and collaborative - and listen to our needs. Customer service has, in the past, been a bit spotty - partially due to their rapid growth. For the past 8-12 months, customer service has been excellent.
Pros:
After extensive research of all of the software platforms in the vacation rental industry, we selected StreamlineVRS as it gave us the most flexibility to publish our websites the way we wanted, and for the integration with all of the OTAs and channel distributors. We have 15 active installations, representing more than 8,000 properties across North America - and you can tell that the Streamline system was developed by people who truly know the vacation rental business.
Cons:
Due to the complexity of our onboarding (8,000 properties and 100,000+ photographs), the onboarding process didn't go smoothly and was delayed - but once we were up and running, things work very well.
Jackie
Director of Reservations & Guest Experiences in U.S.
Hospitality, 11-50 Employees
Used the Software for: 6-12 months
Sensational Streamline Software!
Comments: Streamline simplifies our process so we can run with a lean team. We save money on salary, can run the business from your phone if necessary and barely leaves a dent in our tech stack. It is great that it not only offers basic features but also integrates with companies that specialize and offer more bells and whistles. Streamline really does make it possible to have your cake and eat it too!
Pros:
We shopped around as this was our second system and we determined you really do get what you pay for. Having everything you need in one package for a reasonable price was the thing we liked most. Secondly, having the Knowledge Base available for us to answer our own questions.
Cons:
Streamline is so robust and really does more than we need, and gives us room to grow. We have previous experience with the software and took about 6 weeks to set-up.
Alternatives Considered: LMPM v4, OwnerRez, Janis and LiveRez
Reasons for Switching to Streamline: Streamline was the obvious choice based on price, function and robustness.
Rachael
Lodging Manager in U.S.
Hospitality, 51-200 Employees
Used the Software for: 6-12 months
Constant Battle
Pros:
We went with this software because our owners wanted to have their listings on sites such as Airbnb, Homeaway, VRBO, etc. The manual entry of maintaining the calendars and pricing on these sites was impossible with over 70 listings & hundreds of bookings a month. We also liked the idea of having the owner, housekeeping, & maintenance apps for ease of use. The system would probably be great for small business's getting started in the industry.
Cons:
The con of the system is that it has taken us over a year to get our system built causing us to pay for two software's to run simultaneously. We still don't have a completely operating system. Our account manager was changed several times, and the one we have isn't able to help with a lot of our issues so we have to wait for him to get answers from other staff members. We've had several issues that take 2 weeks to months to get solved, and we constantly have to check back to see if they are being attended to. Don't ever pay for a data transfer, because it will mess up your accounting for the year and Streamline is unable or unwilling to help you fix it. Having built & operated multiple systems, I can say that the learning curve is steep and the amount functions the system can provide is extensive. However, you will not get access or training on everything you will need in order to customize the system to fit your needs. We have to ask permission to change any tax, fee, or amenity. This effort takes 2 weeks to get completed. 24 Hour customer service means that you won't get through on the phone to a person with your issues during the hours of 9am to 3pm, and a lot of the time you will not receive a call back that day. The best time to get through to a person is on Saturdays and evenings. If we weren't so heavily invested in this system we would of moved on to something else by now.
Hospitality, 11-50 Employees
Used the Software for: 1-5 months
Amazing, robust system
Comments: Overall an amazing company to work with. Would see myself working with them for years.
Pros:
Amazing customer support and training. Most of the features you can think of are already implemented.
Cons:
Accounting features are meant for experts. Would like to see a more friendly version. Would also like to see some more secure credit card processor options
Alternatives Considered: SiteMinder
Reasons for Choosing Streamline: Previous PMS was absolutely awful
Switched From: Hostaway
Reasons for Switching to Streamline: Site minder was missing the fundamental understanding of what our needs are
Nathan
Owner in U.S.
Verified LinkedIn User
Accounting Software, 2-10 Employees
Used the Software for: 2+ years
Evolving Industry Requires an Evolving Software
Comments: I have been using Streamline for the last 7 years so I have been able to really see the software evolve and improve over time. There is no better vacation rental software out there! When we made the switch to Streamline, within a few months we had to let 2 people go because Streamline took their jobs. The system is so robust and efficient when set up correctly that it can do allow you to grow without bringing on any new staff or it can force you to let people go because their job is now being done for them. From a business perspective, it doesn't get any better than that. Streamline is well worth the money.
Pros:
Web base software that is always improving. Monthly updates to improve the current system and they release new features which keep them ahead of other softwares in this industry. StreamTrust (Trust Accounting System) . If you take the time to set up the accounting correctly and the way you need it to be in your system (taxes and fees) This is a powerful accounting system that does everything that you need it to. Their annual summit! They have a great conference each year that allows you to meet the faces behind the names, and ask questions that you may have. Oh and did I mention they are allows coming out with new features which you can learn and master at the conference.
Cons:
I think the biggest struggle for every software company is the customer support. Sometimes it can take a while to get some issues fixed. I will say though that it has gotten better over the years.