15 years helping Canadian businesses
choose better software
What Is HireRoad?
HireRoad is the modern, end-to-end talent acquisition platform that streamlines every stage of the hiring journey and fast-tracks the time it takes to turn new recruits into major contributors.
Spanning -5 to 180+ days of a new employee's journey across recruiting, onboarding, and training, HireRoad offers businesses better intelligence by unifying human resource data in one place and offering actionable analytics that can meet the demands of the moment.
Who Uses HireRoad?
Small and medium sized orgs that need a talent acquisition, onboarding or training software partner to help bring in the right talent, fast - with powerful analytics to drive better business decisions
Where can HireRoad be deployed?
Cloud-based
On-premise
---
About the vendor
HireRoad
Located in Arlington, US
Founded in 1998
Countries available
Australia, Canada, United Kingdom, United States
HireRoad pricing
Starting Price:
Yes, has free trial
No free version
HireRoad does not have a free version but does offer a free trial.
About the vendor
HireRoad
Located in Arlington, US
Founded in 1998
Countries available
Australia, Canada, United Kingdom, United States
HireRoad videos and images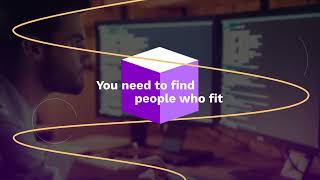 Features of HireRoad
Activity Dashboard
Assessment Management
Asynchronous Learning
Blended Learning
Built-in Course Authoring
Candidate Profiles
Candidate Tracking
Careers Page
Certification & Licensing
Certification Expiry Tracking
Certification Management
Collaboration Tools
Compliance Management
Content Management System (CMS) Software
Course Management
Course Tracking
Customizable Templates
Dashboard Software
E-Verify/I-9 Forms
Electronic Forms
Email Management Software
Employee Database
Employee Handbook
Employee Management
Employee Onboarding
Employee Profiles
HR Metrics Library
Interview Scheduling
Job Posting
Learner Portal
Learning Management
Learning Paths/Tracks
Leave Tracking
Mobile Learning Software
Orientation Workflow Management
Performance Management
Recruitment Management
Reminders
Reporting & Statistics
Reporting/Analytics
Resume Parsing
Resume Storage
SCORM Compliance
Self Service Portal
Social Learning
Synchronous Learning
Talent Management Software
Tests/Assessments
Training Administration
Training Management
Trend Analysis
Turnover Tracking
Virtual Classroom Software
Workflow Management Software
Corey
CEO in US
Verified LinkedIn User
E-Learning, 11–50 Employees
Used the Software for: 2+ years
Reviewer Source
Asentia is a feature-rich LMS with a great support team at a competitive price
Comments: One of our largest customers was looking to move from a large, established LMS that wasn't meeting their needs to one that more closely aligned with their needs and budget. From the initial phone call through the implementation process, the Asentia team was helpful, transparent and truthful about what the system did or did not due, and provided creative suggestions for some of our customer's unique business needs. The features that Asentia has rolled out over the last few years have been valuable additions that have saved our customers time and costs.
Pros:
From implementation to on-going support, our customers rave about the LMS. After using several other LMS over the years, it was a great experience to finally work with one that delivers exactly what it says it does. The Asentia team continues to roll out new features and product improvements that save our customers significant time and further meet their needs. The migration from the previous LMS to Asentia was a smooth process and the Asentia team provided great support. One of the smoothest implementations I've seen. The ongoing service and support and the way Asentia incorporates customer feature requests into new builds is impressive.
Cons:
Nothing. It's met our expectations and new features are continually being added.
Bryce
Training & Development Specialist in US
Nonprofit Organization Management, 51–200 Employees
Used the Software for: 2+ years
Reviewer Source
A solid LMS with options for any other HR needs
Pros:
I think flexibility and an a-la-cart-style purchasing system make HireRoad a solid choice for your HR needs. Their API integrations allow you to combine parts of their software with your existing HR tools or their variety of resources allows you to combine all your HR programs into the same system.
Cons:
HireRoad has received several large investments over the past 2 years and it is evolving and changing quickly.
Alternatives Considered: Synergy LMS, Lessonly and Easy LMS
Reasons for Switching to HireRoad: They had the most flexible pricing options for our unique use-case.
Verified Reviewer
Verified LinkedIn User
Nonprofit Organization Management, 51–200 Employees
Used the Software for: 2+ years
Reviewer Source
Inquisiq Software for Certificate Program
Comments: It's been up and down. Customer support used to be not extremely helpful with the support team and was seemed very pointed toward blaming the user. It seems to be improving with support that actually supports and helps fix the problem. Some of the required upgrades have had flaws that were released, like the password reset mentioned above, that should have been vetted more thoroughly before release.
Pros:
I like that I can make any user a reporter over a very specific group of students and they can see the status of their particular group without asking for help.
Cons:
I have lost student data in the past that was not backed up by ICS, and I could not back it up myself. A password reset that was mis-programmed wiped out half of many student profiles during approximately 6 months before we discovered it, following the software release in 2017. ICS knew about it and did not tell us, so we continued to lose data that could have been stopped by turning off the password reset. We lost addresses, phone numbers, graduate status, and history about these students.
Alberto
Product Manager in US
Education Management, 11–50 Employees
Used the Software for: 1+ year
Reviewer Source
A Great eLearning Platform
Comments: Overall, we're happy with our decision to go with Inquisiq/HireRoad and look forward to their continued development of the platform.
Pros:
The ease of use makes Inquisiq an easy choice if you're launching an eLearning platform - whether for internal training or delivering instruction to others, Inquisiq has the best experience for straight forward training applications.
Cons:
The eCommerce tools need to be expanded and give their users more options for processing payments.
Alternatives Considered: CANVAS and TalentLMS
Reasons for Switching to HireRoad: It ultimately came down to pricing and available features.
Regina
LMS Administrator in US
, 51–200 Employees
Used the Software for: 2+ years
Reviewer Source
Source: SoftwareAdvice
A reliable LMS with great features built by a compassionate team
Comments: We love Inquisiq and we love ICS Learning Group!
Pros:
Inquisiq has allowed us to implement our learning structure, and it has offered several different ways to do so. There seems to be many different ways to set up the system to meet our needs. The interface is user-friendly and very attractive. We especially like the mobile responsiveness in the latest version of the software! The support team is fast and helpful in addressing any questions or concerns that we have. When we ask for new features in the LMS, they actually listen to us and pass the requests up to management, and we have even seen some of the things we have asked for implemented in the software!
Cons:
The LMS's ability to cater to so many different scenarios and companies can sometimes be a drawback. The many different implementation paths that we could take to execute our goals can be intimidating. However, the support team is always extremely receptive to getting on the phone with us to discuss our options and help us form an implementation plan that works for us. The team's subject matter experts' deep understanding of the system helps us to narrow down options to help us set up our system in a way that best fits our needs.