15 years helping Canadian businesses
choose better software
What Is Clear Spider?
We serve large multinational enterprises to medium-sized businesses. Great for complex inventory requirements and specific industry needs. Our solutions are cloud-based and collaborative, so multiple users from various organizations can view and manage the inventory at locations around the world. Features include: VMI/CMI; Order, Production, Warehouse, and Shipping Management; RMA & numerous integrations (see below). Bring us your most complex inventory problems, and we'll solve them for you!
Who Uses Clear Spider?
We offer highly customized inventory management solutions for medium-sized business and large enterprises.
Where can Clear Spider be deployed?
Cloud-based
On-premise
---
About the vendor
Clear Spider
Founded in 2001
Clear Spider support
Phone Support
24/7 (Live rep)
Chat
Countries available
Canada, United Kingdom, United States
Clear Spider pricing
Starting Price:
Clear Spider does not have a free version.
Pricing plans
About the vendor
Clear Spider
Founded in 2001
Clear Spider support
Phone Support
24/7 (Live rep)
Chat
Countries available
Canada, United Kingdom, United States
Clear Spider videos and images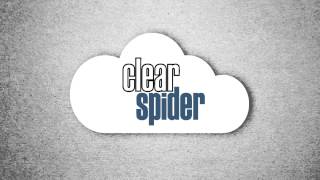 Features of Clear Spider
3PL Management
Alerts/Notifications
Barcode Recognition
Barcode/Ticket Scanning
Barcoding/RFID
Check-in/Check-out
Cost Tracking
Customization
Forecasting
Inventory Auditing
Inventory Control Software
Inventory Management Software
Inventory Optimization Software
Inventory Tracking
Item Management
Kitting
Label Templates
Multi-Location
Order Management Software
Product Identification
Purchase Order Management
Purchasing & Receiving
Real Time Data
Real Time Synchronization
Receiving/Putaway Management
Reorder Management
Reporting/Analytics
Returns Management
Search/Filter
Serial Number Tracking
Shipping Management
Supplier Management
Alternatives to Clear Spider
Shahid
IT Project Manager in US
Furniture, 1,001–5,000 Employees
Used the Software for: 2+ years
Reviewer Source
Excellent Customer Service. Anytime there was an issue, the response was immediate. Good Training.
Comments: - Able to organize the Raw Material warehouse
- Streamline the Inventory Management Processes and Procedure
- Accurate Raw Material Reporting
- Issue and Receive Raw Material accurately and easily
- Labeling of Product
Pros:
Clear Spider is a simple Inventory Management Application. Comprehensive, easy to use and very well organized Tool. It has many features, that are available if needed. For example you can generate, manage and administer POs both for receiving and issuing material. A lots of inventory reports, which are easy to create and extract to different formats i.e. excel, pdf It has the ability to track the material by multiple criteria such as location, bins, Product Codes and Type Etc. It cab be used for Future planning and forecasting material requirement. Clear Spider has a feature to Audit the transactions in multiple ways such as by type, users Etc. It has the ability to generate Bar Coded Labels Clear Spider ahs full blown Physical Inventory and Cycle Count feature, which has reduced our physical inventory time in half. It has a provision to email POs, Orders, Reports Very user friendly, Easy to administer. Excellent Security There are lots of templates that are available for generation of reports Configuration of the system is easy. It is a cloud based system and Clear Spider has managed it very well as far as the Company data security is concerned. It keeps the History of transactions, which can extracted. In short it is simple, short, easy to use, well managed and comprehensive application for Inventory Management.
Cons:
To generate new functionality and queries, which may be very simple in nature, you need to contact Clear Spider Technical Support. Clear Spider is being used in a limited role in our company.
David
IT Business Analyst in US
Oil & Energy, 10,000+ Employees
Used the Software for: 2+ years
Reviewer Source
Clear Spider has created massive efficiencies and savings for my customers.
Comments: CSI has created many efficiencies in our inventory management - most pertain to making inventory data digital and accessible across the company. The User/Company/Program relationship has been very important in our business because various business groups need ways to segregate their data from others. The order processes and to-do list assignments have created individual accountability in workflows where there was none before. The ability to heavily customize reporting features has allowed us to produce very specific (and valuable) reports to identify surpluses, compare performance of vendors to one another, easily compare pricing between suppliers and make informed decisions about our business that we simply didn't have the data available to make before. All of these elements equate to doing more work in less time and capitalizing on time and money savings that were otherwise unmanageable.
Pros:
Clear Spider provides a deeply detailed and configurable inventory solution but allows the flexibility to use as much or as little as needed. This means that we can benefit from one product to manage something as simple as a department supply closet to a complicated parts management and procurement system for company assets. If the functionality you're looking for doesn't exist already, niche solutions can be designed and implemented to fit very specific business needs. Despite the high level of configurability, CSI is also the most stable application that I support. Most importantly for our business, the level of customer service is outstanding. As an analyst that supports several applications for my company, I dread calling tech support for some applications and being met with endless automated answering services and then waiting several days for a response to an issue. My support contact at Clear Spider is one call away and works closely with me to maintain an understanding of my specific business needs.
Cons:
The most negative feedback I get about CSI is related to the UI. Many of my customers use web applications with flashy graphics and animations, and some simply notice the difference between CSI and other applications that take advantage of updated CSS stylings / plugins. What people like about the UI is that once they've learned how a page works, most other pages follow suit (query parameters near the top of the page, a display button and results below). My customers are also interested in workflow graphics / animations showing them where an order is the in workflow process. One drawback for customers has also been the learning curve when they're first exposed CSI. It's difficult for people to understand the relationship between items, transactions and orderlines at first. There are also many cases in which our users only need to use a fraction of the functionality provided (many of the configurable elements of an item are unused) and they wish they could permanently hide areas that are unused, such as unit of measure.
Graig
Manager, Strategic Sourcing in US
Used the Software for: 2+ years
Reviewer Source
The staff at Clear Spider have always been extremely responsive and willing to assist.
Pros:
I appreciate how responsive the staff is to answering questions, providing support, and has a willingness to develop customized solutions whenever feasible. Uploading is simple, once you understand the specific process to do it.
Cons:
The system does feel somewhat antiquated in comparison to some other systems. It also has some weird limitations, such as only being to automatically send a system generated PO to one vendor email address, rather than multiple ones.
David
Vice President of Operations in US
Nonprofit Organization Management, 2–10 Employees
Used the Software for: 2+ years
Reviewer Source
Using Clear Spider has allowed my organization to better manage our inventory and grow our business.
Comments: Increased the number of outbound shipments by 42% in the first year. Greater inventory accuracy and visibility. The real-time changes to inventory means I can better informed decision related to my business. The addition/ creation of an on-line order portal greatly reduced the number of man hours we have had to devote to internal order processing and an increase in customer satisfaction.
Pros:
The system is easy to use and has more features than we need. The tech support people are superb. Integration/ interfacing with other systems is easily handled by back end support. Partnering with Clear Spider means that my organization could move away from a very linear outbound order process, and serving only one customer at a time, to handling multiple customers and orders at the same time.
Cons:
The one major downside to the software is the lack of user customization. Users can not create their own reports or change the layout of views. The flip side to this is that the Clear Spider team can create just about any report that you need. The lack of flexibility is the one knock on the system.
Matthew
Warehouse Manager in US
Used the Software for: 2+ years
Reviewer Source
Love the system. Easy to use and facilitates more efficient and effective planning with customers.
Pros:
The fact that it is web based is my favorite feature of the software. This allows my customers (who have access to their own inventory) to see the same things I see when we're planning for future projects. Having photos for them to view is also a nice touch. From an administrator's standpoint, the ease with which inventory is added to the system is definitely a major plus. Inventory comes in and out of our warehouse every day so simplicity of use makes it easier for me to do my job and keep inventory updated daily.
Cons:
There have been occasional issues with adding items to inventory and fields populating correctly. I believe these issues had to do with initial uploading our product from different inventory software. However, when these issues arose in the past, they were quickly handled by the support team at Clear Spider.