Invoice2go
What Is Invoice2go?
Send professional invoices and estimates with Invoice2go. Try it free for 30 days. Easily create and send custom invoices with a few clicks, accept payments online and manage your business
Read more
at-a-glance with business insights reporting. Looking for more tools to run your business? Invoice2go also features appointment scheduling, time tracking, expense tracking and more. Try our newest profiles and review features to increase visibility online and earn customer trust.
Read less
Who Uses Invoice2go?
Popular with independent contractors, freelancers and small businesses.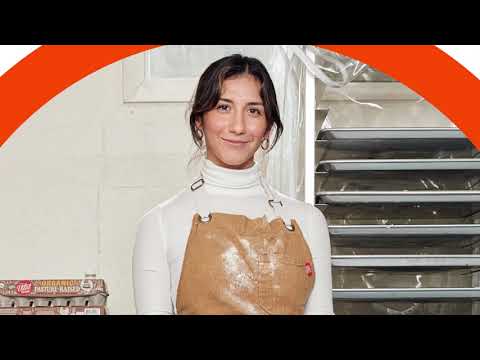 Not sure about Invoice2go? Compare with a popular alternative
Alternatives to Invoice2go
David
Sales Director / Logistics Coordinatior in Canada
Verified LinkedIn User
Farming, 2-10 Employees
Used the Software for: 2+ years
Ease of Use at the Touch of a Finger
Comments: I have been using the software for more than 7 years and I have seen it grow and evolved. No product is ever perfect but overall I have been extremely satisfied with Invoices 2 Go and recommend it for anyone looking for simple invoicing and book keeping application for their business.
Pros:
Easy access anywhere, any time, on any devices. Very simple to make your own template for your company. Offers different methods of payment aside from the classic credit card trio such as Paypal and Apple Pay. Easy to create customer and item database
Cons:
Entering a new item is simple but it can also be a curse. When you create a PO or an Invoice you will enter your item you have already saved in Invoices 2 Go database. However if you do a typo and confirm to add to invoice, that erroneously type item will be part of your item database. This can create confusion as to which item to select if this occurs. Suggested to the team that they add a confirmation window if an item is entered but not found in the database. This have yet been implemented.
Construction, 2-10 Employees
Used the Software for: 2+ years
Alternatives Considered:
Easy to learn use to use
Pros:
I like the ease of use once you have set up your account and all your items or services you plan to offer. I love the app on the iOS platform makes it very useful on the go.
Cons:
They are no cons I can think of right now.
Construction, 2-10 Employees
Used the Software for: 2+ years
Alternatives Considered:
No evolution
Pros:
Nothing more than other program . Less application than the others.
Cons:
Noting new, i chat with you gys a couple of time i suggeste a lot of add they can do and in 4 years notting add. I regrate to go with invoice 2 go. If i have a chance to restart i will never go with them.
Invoice2go Response
2 years ago
Hi Cedric. We are sorry to hear your concerns with the feedback you have provided to our team. We did want to let you know that we highly value our customer's feedback. Every time you reach out and provide your thoughts on our product or suggestions for new features, the feedback gets fed directly to our product team and the product managers. Over the past few months, we have made quite a few improvements and changes to the home screen and added features such as tips, instant websites, file attachments, and many more, which can be viewed here: portal.productboard.com/mfvxmpyjbwalrgjjifndqyv2/tabs/3-launched. All of these updates were made as a result of customer feedback. We are extremely focused on providing the best software to help support business owners with their workflow and look forward to continuing to expand our features. Thank you for sharing, Cedric, and please let our team know if there is anything further, we may do to assist.
Lawrence
Owner in South Africa
Sports, 2-10 Employees
Used the Software for: 2+ years
Invoice2Go is the way to GO!
Comments: Always has been a great product, great company.
Pros:
Easy to use, lots of great features to help manage my business. Phone and Laptop integrated.
Cons:
Its a little bit difficult to speak to an advisor instantly.
Karole
Managing Owner in US
Consumer Services, 2-10 Employees
Used the Software for: 2+ years
Invoice2Go - the Next Best Platform?
Comments: It was good while it lasted. I watched the platform started to implement sensible upgrades which showed growth. It is my first love but I had to move on since my company was growing in leaps and bounds and I had trouble keeping up using Invoice2Go platform.
Pros:
I loved the simplicity of preparing Invoices and Estimates. I had trouble growing my business because the platform seemed starter service rather than management capable. There is plenty plenty room for growth.
Cons:
I hated the Payment platform used which is Stripe. Funds takes a minimum of 4 days to hit account. This was discussed on several occasions and they assured it took between 24-48 hours after deduction from client's banking platform. That was not so. I tracked the process several times and the least it has ever taken is three days. It made Cash Flow impossible resulting in insufficient funds bank charges. There are platforms paying in 24 hours maximum and instantly without a fee.