What Is Salesforce Marketing Cloud?
Meet Salesforce Marketing Cloud, the leading marketing solution to increase engagement with every consumer. Use powerful data management to collect, organize, and securely store first-, second-, and third-party data alongside offline data to create complete consumer data profiles. Tailor every interaction along the journey with your brand using built-in AI. Then, engage each individual consumer at scale using industry-leading email, mobile, advertising, and social solutions.
Who Uses Salesforce Marketing Cloud?
Companies of all sizes, in all industries.
Where can Salesforce Marketing Cloud be deployed?
Cloud-based
On-premise
---
About the vendor
Salesforce
Located in San Francisco, US
Founded in 2003
Salesforce Marketing Cloud support
Phone Support
24/7 (Live rep)
Chat
Salesforce Marketing Cloud pricing
Starting Price:
US$4,800.00
No free trial
No free version
Salesforce Marketing Cloud does not have a free version and does not offer a free trial. Salesforce Marketing Cloud paid version starts at US$4,800.00.
About the vendor
Salesforce
Located in San Francisco, US
Founded in 2003
Salesforce Marketing Cloud support
Phone Support
24/7 (Live rep)
Chat
Salesforce Marketing Cloud videos and images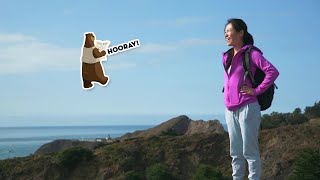 Features of Salesforce Marketing Cloud
AB Testing
API
Access Controls/Permissions
Activity Dashboard
Activity Tracking
Alerts/Notifications
Audience Targeting
Auto-Responders
Automated Publishing
Behavior Tracking
Behavioral Analytics
Brand Management Software
CAN SPAM Compliance
CRM Software
Calendar Management
Calendar/Reminder System
Campaign Analytics
Campaign Management Software
Campaign Planning
Campaign Scheduling
Campaign Segmentation
Campaign Tracking
Channel Management Software
Collaboration Tools
Competitive Analysis
Contact Management Software
Content Management System (CMS) Software
Content Publishing Options
Conversion Tracking
Customer Engagement Software
Customer History
Customer Journey Mapping
Customer Segmentation
Customizable Branding
Customizable Fields
Customizable Reports
Customizable Templates
Dashboard Software
Data Capture and Transfer
Data Import/Export
Data Visualization Software
Document Management Software
Document Storage
Drag & Drop
Drip Campaigns
Dynamic Content
Electronic Forms
Email Campaign Management
Email Management Software
Email Marketing Software
Email Templates
Email Tracking Software
Engagement Tracking
Event Triggered Actions
File Management
For iPad Devices
Full Text Search
Interaction Tracking
Landing Pages/Web Forms
Lead Capture Software
Lead Nurturing Software
Lead Qualification
Lead Segmentation
List Management
Loyalty Program
Marketing Automation Software
Mobile Optimized Emails
Multi-Account Management
Multi-Campaign
Multi-Channel Attribution
Multi-Channel Campaigns
Multi-Channel Data Collection
Multi-Channel Marketing
Performance Metrics
Post Scheduling
Prioritization
Prospecting Tools
Publish Scheduling
ROI Tracking
Real Time Analytics
Real Time Reporting
Reporting & Statistics
Reporting/Analytics
Response Management
Rewards Management
Sales Activity Management
Sales Pipeline Management
Search/Filter
Segmentation
Shared Inboxes
Signature Management
Social Marketing
Social Media Integration
Subscriber Management
Tagging
Template Management
Text Editing
Third Party Integrations
Version Control
WYSIWYG Editor
Website Analytics
Website Visitor Tracking
Workflow Management Software
Alternatives to Salesforce Marketing Cloud
Reviews of Salesforce Marketing Cloud
Denise
Marketing Specialist in US
Verified LinkedIn User
Marketing & Advertising, 201–500 Employees
Used the Software for: 2+ years
Reviewer Source
This tool helps lead creation and marketing analysis
Comments: Marketing, customer service, identifying problems, and finding solutions are all key to improving your company. Successfully launching campaigns and promoting products from this vantage point is a huge boon.
Pros:
The first thing you'll notice is how great the UI is. In all honesty, I have never struggled too much with grasping the system or procedure. The availability of customization options is also excellent.
Cons:
It's on the pricier end of the scale, and getting the complete team up and running is a significant drain on our resources, but other than that, everything seems OK and is the greatest product around.
Ali Furkan
Junior Software Developer in Italy
Information Technology & Services, 2–10 Employees
Used the Software for: 1-5 months
Reviewer Source
Marketers can quickly and easily create campaigns, track performance, and measure
Comments: I have been using Salesforce Marketing Cloud for a few months now and overall I am very pleased with the software. I find it easy to use and its suite of features has helped me create more effective campaigns and track performance more accurately. The segmentation and personalization tools have allowed me to deliver a tailored experience to my customers, and the detailed analytics reports have helped me measure the success of my efforts. The only downside for me is the cost, but I feel like it is worth it for the features it provides.
Pros:
The best thing about Salesforce Marketing Cloud is its comprehensive suite of tools and its ability to automate customer interactions. The platform integrates a variety of marketing channels, including email, SMS, social media, and web, making it easy to create and track campaigns. Additionally, its segmentation and personalization features help marketers deliver a tailored experience to customers. Finally, the platform provides detailed performance metrics, allowing marketers to measure and optimize their efforts.
Cons:
One of the drawbacks of Salesforce Marketing Cloud is its cost; the software can be expensive for small businesses. Additionally, the platform can be difficult to learn and requires a lot of time and effort to master all its features. Finally, some users have reported that the software can be slow and unresponsive at times.
Richard
Communication and Media Analyst in Argentina
Verified LinkedIn User
Telecommunications, 1,001–5,000 Employees
Used the Software for: 2+ years
Reviewer Source
Knowledge of customer and company information
Comments: It is the basis for activity and project information linked to daily reporting information from customers and employees across the company. All Marketing activities can be quantified, and you can easily understand the bottleneck, the cause and what is happening using the dashboard. In addition, because it can be linked to a wide variety of MAs, it is possible to manage customer data collectively. Employees can also query the information from the smartphone app to check all customer information without wasting time, even when they are away.
Pros:
It is possible to manage schedules, customers, projects, etc., but it is excellent that it is possible to customize reports and create systems flexibly. The information needed and the management contents differ for each company and center, but I think the service is agile. At first, getting members to enter data is difficult, but as the number of items entered correctly increases, each salesperson's activities become more apparent. Since it has been possible to capture the characteristics of each member, sales productivity has improved in several ways, such as advice on which items to improve and knowledge sharing if things grow.
Cons:
Although bugs occur infrequently, they can temporarily disrupt work because they are irreplaceable and essential tools for the business.
Noel
Computer Specialist in Jamaica
Computer & Network Security, Self Employed
Used the Software for: 1-5 months
Reviewer Source
My Salesforce Marketing Cloud review 2023
Pros:
For me Salesforce Marketing Cloud has wide range of features and capabilities, including:Email Marketing: enables businesses to create, send, and track email campaigns.Mobile Marketing: enables businesses to create and send SMS and push notifications to customers.Social Media Marketing: enables businesses to manage social media accounts, publish content, and engage with customers.Advertising: enables businesses to create and manage advertising campaigns across multiple channels, including social media, search engines, and display networks.So in a nutshell it has all the bells and whistles, i need for my business.
Cons:
For this Salesforce Marketing Cloud product, here are just some of the some issues i and a few others have. Complexity: Salesforce Marketing Cloud is a sophisticated platform that can be challenging to set up and configure, especially for businesses without prior marketing automation experience.Price: Salesforce Marketing Cloud can be expensive, particularly for small and medium-sized businesses. The cost of the platform can increase rapidly as businesses scale up their marketing activities.Technical Skills: i personally believe to take full advantage of Salesforce Marketing Cloud's capabilities, businesses need to have skilled developers and technical personnel who can customize the platform and integrate it with other systems.User Interface: Some members have found the user interface of Salesforce Marketing Cloud to be outdated and less intuitive compared to other modern marketing automation platforms.Support: Some of us have reported difficulty in getting timely and effective support from Salesforce's customer service team.Limited Reporting: Some users have also reported limited reporting and analytics capabilities compared to other marketing automation platforms.It's worth noting that our criticisms are not universal, and many businesses have found Salesforce Marketing Cloud to be an effective and valuable platform for their marketing activities.
Walter
Marketing Specialist in US
Higher Education Software, 501–1,000 Employees
Used the Software for: 1+ year
Reviewer Source
SFMC
Comments: This is a very serviceable software and will serve it's purpose. It can do a lot, so depending of the size of your organization it might be too much for the cost.
Pros:
In addition to being able to import a distribution list, this product integrated with our CRM (Recruit) so we were able to send to segregated lists and it showed what emails were sent in Recruit. This made it easier for our reps to see when correspondence went out to their pipelines. It is rather simple to create and distribute emails.
Cons:
Some of the functionality was a bit wonky, and emails viewed differently between various email clients. Line spacing was the biggest thing that varied quite a bit. Everything would look great in SFMC, but when an email was received in Outlook, Mac Mail, or Gmail, all three would display it just a bit differently. Not sure who's problem this is. It also doesn't embed video either. The workaround is to create a screenshot as a graphic, then add a link to it.