What Is Wrike?
Create a better way to work with Wrike work management software. Automate time-consuming admin tasks so you can focus on work that matters most. Kick-start projects and workflows with pre-built templates, increase collaboration with intuitive communication tools, and boost visibility with a variety of project views. Visualize projects with Gantt charts or Kanban boards and keep stakeholders informed with automated reporting and status updates. Anything is possible with Wrike at your fingertips.
Who Uses Wrike?
Perfect fit for Mid-sized and Enterprise companies that embrace teamwork, run multiple projects, & clients. Tailor Wrike to your needs with custom workflows, fields, & reports.
Where can Wrike be deployed?
Cloud-based
On-premise
---
About the vendor
Wrike
Located in San Jose, US
Founded in 2007
Wrike support
Phone Support
24/7 (Live rep)
Chat
Wrike pricing
Starting Price:
US$9.80/month
Yes, has free trial
Yes, has free version
Wrike has a free version and offers a free trial. Wrike paid version starts at US$9.80/month.
Pricing plans
get a free trial
About the vendor
Wrike
Located in San Jose, US
Founded in 2007
Wrike support
Phone Support
24/7 (Live rep)
Chat
Wrike videos and images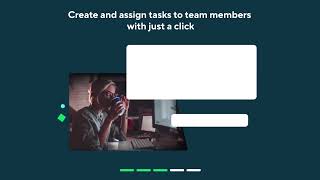 Features of Wrike
360 Degree Feedback Software
API
Access Controls/Permissions
Accounting Integration
Accounting Software
Activity Dashboard
Activity Planning
Activity Tracking
Activity/News Feed
Ad hoc Reporting
Agile Methodologies
Alerts/Escalation
Alerts/Notifications
Approval Process Control
Approval Workflow
Archiving & Retention
Asset Categorization
Asset Library
Asset Sharing
Assignment Management
Audit Management
Audit Trail
Automated Scheduling
Availability Management
Backlog Management
Bar Chart
Bid Management
Billing & Invoicing
Booking Management
Brainstorming
Budget Management
Budget Tracking/Job Costing
Budgeting/Forecasting
Bug/Issue Capture
Business Process Automation
Calendar Management
Calendar Sync
Calendar/Reminder System
Campaign Analytics
Campaign Management Software
Campaign Planning
Campaign Tracking
Capacity Management
Capacity Planning Software
Change Management Software
Change Order Management
Channel Management Software
Chat/Messaging
Client Management
Client Portal
Collaboration Tools
Color Codes/Icons
Commenting/Notes
Communication Management
Compliance Management
Compliance Tracking
Configurable Workflow
Contact Management Software
Content Management System (CMS) Software
Contract/License Management
Contractor Management Software
Cost Tracking
Cost-to-Completion Tracking
Create Subtasks
Customer Journey Mapping
Customizable Branding
Customizable Dashboard
Customizable Fields
Customizable Reports
Customizable Templates
Dashboard Creation
Dashboard Software
Data Connectors
Data Import/Export
Data Integration
Data Management Software
Data Visualization Software
Dependency Tracking
Diagramming
Digital Asset Management Software
Discussions/Forums
Display Ad Management
Document Capture
Document Management Software
Document Review
Document Storage
Drag & Drop
Due Date Tracking
Email Management Software
Email-to-Task Conversion
Employee Database
Employee Directory
Employee Handbook
Employee Management
Employee Onboarding
Employee Photos
Employee Profiles
Employee Scheduling Software
Engagement Tracking
Enterprise Asset Management
Equipment Tracking
Estimating
Event Management Software
Event Scheduling
Event Triggered Actions
Exceptions Management
Expense Tracking
Facility Scheduling
File Management
File Sharing Software
Financial Analysis
Financial Management Software
Financial Risk Reporting
For IT Project Management
Forecasting
Forms Automation Software
Forms Creation & Design
Forms Management
Full Text Search
Gantt/Timeline View
Goal Management
Goal Setting/Tracking
Graphical Workflow Editor
Guest Access
Historical Reporting
IT Asset Management Software
Idea Management Software
Ideation
Import Tasks
In-Game Analytics
Incident Management Software
Innovation Management
Integrated Development Environment
Inventory Management Software
Inventory Tracking
Issue Management
Issue Tracking Software
Job Management
Job Scheduling
KPI Monitoring
Kanban Board
Key Performance Indicators
Knowledge Management Software
Log Collection
Maintenance Scheduling
Marketing Automation Software
Marketing Calendar
Media Planning
Meeting Management
Member Directory
Messaging
Milestone Tracking
Mobile Access
Mobile App
Monitoring
Multi-Campaign
Multi-Channel Attribution
Multi-Channel Campaigns
Multi-Channel Data Collection
Multi-Language
No-Code
Notes Management
Onboarding Software
Online Booking
Online Time Clock
Online Time Tracking Software
Order Management Software
Orientation Workflow Management
Overtime Calculation
Ownership Tracking
Patch Management Software
Percent-Complete Tracking
Performance Metrics
Permit Management
Planning Tools
Portfolio Management
Prioritization
Process Modeling & Designing
Process/Workflow Automation
Product Data Management Software
Product Lifecycle Management Software
Product Roadmapping
Productivity Analysis
Progress Tracking
Project Management Software
Project Planning Software
Project Planning/Scheduling
Project Scheduling
Project Tracking Software
Purchase Order Management
RFI & Submittals
ROI Tracking
Real Time Data
Real Time Editing
Real Time Monitoring
Real Time Notifications
Real Time Reporting
Real-time Alerts
Real-time Scheduling
Real-time Updates
Recurring Tasks
Release Management
Release Planning
Remediation Management
Reminders
Remote Access/Control
Remote Support Software
Reporting & Statistics
Reporting/Analytics
Reporting/Project Tracking
Requirements Management Software
Resource Allocation & Planning
Resource Management Software
Resource Request
Resource Scheduling
Response Management
Risk Analytics
Risk Assessment
Risk Management Software
Risk Reporting
Risk Scoring
Roadmapping
Role-Based Permissions
Rules-Based Workflow
SSL Security
Scheduling Software
Search/Filter
Secure Data Storage
Self Service Data Preparation
Self Service Portal
Service Level Agreement (SLA) Management
Session Recording
Shift Swapping
Sick Leave Tracking
Single Page View
Single Sign On Software
Skills Tracking
Social Media Integration
Spend Analysis
Spend Management Software
Sprint Planning
Staff Calendar
Stakeholder Defined Attributes
Status Tracking
Strategic Planning Software
Supplier Management
Support Ticket Management
Surveys & Feedback
Tagging
Task Editing/Updating
Task Management Software
Task Progress Tracking
Task Scheduling
Task Tagging
Team Management Software
Template Management
Templates
Testing/QA Management
Text Editing
Third Party Integrations
Ticket Management
Ticketing Software
Time & Expense Tracking
Time Tracking Software
Timesheet Management
Traceability
Training Management
Transformation Roadmapping
Unattended Access
User Management
Utilization Reporting
Vacation/Leave Tracking
Vendor Management Software
Version Control
Video Support
Visual Workflow Management
Visualization
Widgets
Work Order Creation
Workflow Configuration
Workflow Management Software
Vanessa
Operational Finance in US
Verified LinkedIn User
Construction, 1,001-5,000 Employees
Used the Software for: 1+ year
High-quality software
Comments: I have used this tool at work and at home and it has been very useful for organizing tasks
Pros:
I am fascinated by the services that this software offers me since it makes it easier for me to organize and configure my projects, as well as visualize my work and that of my colleagues
Cons:
I like how it works and I have nothing bad to say
ali
account manager in US
Publishing, 201-500 Employees
Used the Software for: 6-12 months
Too many functions?
Pros:
There are a lot of capabilities and ways to use this program. Good if there are many layers to project tasks and visually understanding where a project has
Cons:
Not user friendly in the sense it's easily understood. I never had formal training with Asana because setting up a project and managing work flow was pretty self explained. You do need a demo on Wrike. There are a lot of settings and a lot of ways to manage a project or workflow. For more basic workflow I would prefer Asana. If you have a very complex project with mutlitple contributors Wrike has a lot of features (too many for me personally)
Kristen
Delight Marketing Manager in US
Computer Software, 51-200 Employees
Used the Software for: 1+ year
Wrike Has Reformed Our Team Collaboration
Pros:
Wrike has greatly increased our efficiency across our teams. Our department has transitioned from a fully in-office team to a fully remote team to a hybrid working environment in just two short years, and thanks to Wrike, our project schedules remained on track no matter in what environment we work. The video onboarding tools built within Wrike helped each team member get started at their own pace, and the onboarding videos themselves are quite engaging and creative. Once established, our team has effectively created a high-functioning workspace in which to manage digital and print production, campaign management, and other organization. Some of our favorite features include the following. - A Gantt chart can be created so that once a task is completed, the assignee of the next task is instantly notified that they can start working on their assigned task. The Gantt chart also automatically adjusts deadlines across all items when a campaign deployment date is updated, saving us time from having to manually update dates for each task within a project. - Calendars provide us with a way to share our email campaign deployment dates company-wide and to assess workload distribution across teams. - Dashboards can be built for personal use or for team use, and customizable widgets mean that the possibilities are endless for dashboard items to display. - Forms can be programmed to use Blueprints to create and map projects/tasks automatically once submitted.
Cons:
We are a small team without a dedicated project manager, and team members are required to manage their own projects. The onboarding process was lengthy, as the tool required our team to think differently about mapping project schedules. For example, if a task is created from a blueprint and the team member doesn't individualize the name of the task, Wrike may assume that the task is the same as others with the same name. Then, that one particular task will live in multiple projects. So, when a team member marks that one task as completed, Wrike will mark it as completed in all projects. This is wonderful if intentional, but it was confusing at first to some who were accustomed to linear project management tools.There are many different ways to set up projects on Wrike, which is a benefit as much as it could potentially be cumbersome. To ensure that our team members had an understanding of where to find things on Wrike and of the expectations for how we wanted to use this project management tool, we established a staff subcommittee to create a quick-reference guide that detailed the organizational structures, processes, or settings that we agreed to as a team. It worked really well for us to have a central document outlining the folder structures and notification settings for our team in addition to the onboarding tools that Wrike provided.
Cengiz Barkın
Game Developer in Bahamas
Computer Games, 11-50 Employees
Used the Software for: 6-12 months
Amazing Collaboration and Project Management Tool
Comments: Wrike is an incredibly helpful project management tool that makes it easy for teams to collaborate and get work done. The interface is simple and intuitive, and the features are powerful yet easy to use.
Pros:
Wrike is an incredibly intuitive and user-friendly project management tool that makes it easy for teams of all sizes to collaborate and get work done. The interface is simple and intuitive, and the features are incredibly helpful for managing projects and tracking progress.
Cons:
Although Wrike is great for managing projects and tracking progress, it can become a bit cumbersome when managing large teams and lots of tasks. Additionally, the pricing structure can make it a bit costly for teams that need lots of users.
Jose
Business Change Manager. IPMA. PMP. in Panama
Verified LinkedIn User
Computer Software, 1,001-5,000 Employees
Used the Software for: 1+ year
Wrike, a project management software that helps us to plan intelligently and increase visibility.
Comments: It is a widely tested platform, with many integrations with third parties, which is characterized by fulfilling all the characteristics of an effective project management software, in addition to the analytical part, which is very necessary nowadays, and on the other hand, the intuitive design allows immediate use, without the need to invest time in learning.
Pros:
Wrike has proven to be highly effective with our engineering staff who need visibility into their work areas, or teams that work remotely and frequently use telecommuting, greatly improving delivery productivity by being clear about scope and requirements, as well as the activities that have to be developed.
Cons:
Wrike offers the possibility of working with default or customized workflows, so project managers can define the way our work team will interact, in order to organize and facilitate the process, as well as being very flexible in generating predefined or custom reports using the report builder that helps us create new reports and update existing ones if necessary.