What Is Wrike?
Create a better way to work with Wrike work management software. Automate time-consuming admin tasks so you can focus on work that matters most. Kick-start projects and workflows with pre-built templates, increase collaboration with intuitive communication tools, and boost visibility with a variety of project views. Visualize projects with Gantt charts or Kanban boards and keep stakeholders informed with automated reporting and status updates. Anything is possible with Wrike at your fingertips.
Who Uses Wrike?
Perfect fit for Mid-sized and Enterprise companies that embrace teamwork, run multiple projects, & clients. Tailor Wrike to your needs with custom workflows, fields, & reports.
Where can Wrike be deployed?
Cloud-based
On-premise
---
About the vendor
Wrike
Located in San Jose, U.S.
Founded in 2007
Wrike support
Phone Support
24/7 (Live rep)
Chat
Wrike pricing
Starting Price:
US$0.00/month
Yes, has free trial
Yes, has free version
Wrike has a free version and offers a free trial. Wrike paid version starts at US$0.00/month.
Pricing plans
get a free trial
About the vendor
Wrike
Located in San Jose, U.S.
Founded in 2007
Wrike support
Phone Support
24/7 (Live rep)
Chat
Wrike videos and images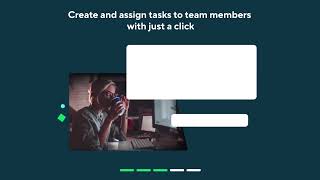 Features of Wrike
360 Degree Feedback Software
API
Access Controls/Permissions
Accounting Integration
Accounting Software
Activity Dashboard
Activity Planning
Activity Tracking
Activity/News Feed
Ad hoc Reporting
Agile Methodologies
Alerts / Escalation
Alerts/Notifications
Approval Process Control
Approval Workflow
Archiving & Retention
Asset Categorization
Asset Library
Asset Lifecycle Management
Asset Sharing
Assignment Management
Audit Management
Audit Trail
Automated Scheduling
Availability Management
Backlog Management
Bar Chart
Bid Management
Billing & Invoicing
Booking Management
Brainstorming
Budget Management
Budget Tracking/Job Costing
Budgeting/Forecasting
Bug/Issue Capture
Business Process Automation
Calendar Management
Calendar Sync
Calendar/Reminder System
Campaign Analytics
Campaign Management Software
Campaign Planning
Campaign Tracking
Capacity Management
Capacity Planning Software
Change Management Software
Change Order Management
Channel Management Software
Chat/Messaging
Client Management
Client Portal
Collaboration Tools
Color Codes/Icons
Commenting/Notes
Communication Management
Compliance Management
Compliance Tracking
Configurable Workflow
Contact Management Software
Content Management System (CMS) Software
Contract/License Management
Contractor Management Software
Cost Tracking
Cost-to-Completion Tracking
Create Subtasks
Customer Journey Mapping
Customizable Branding
Customizable Dashboard
Customizable Fields
Customizable Reports
Customizable Templates
Dashboard Creation
Dashboard Software
Data Connectors
Data Import/Export
Data Integration
Data Management Software
Data Visualization Software
Dependency Tracking
Diagramming
Digital Asset Management Software
Discussions / Forums
Display Ad Management
Document Capture
Document Management Software
Document Review
Document Storage
Drag & Drop
Due Date Tracking
Email Management Software
Email-to-Task Conversion
Employee Database
Employee Directory
Employee Handbook
Employee Management
Employee Onboarding
Employee Photos
Employee Profiles
Employee Scheduling Software
Engagement Tracking
Enterprise Asset Management
Equipment Tracking
Estimating
Event Management Software
Event Scheduling
Event Triggered Actions
Exceptions Management
Expense Tracking
File Management
File Sharing Software
Financial Analysis
Financial Management Software
Financial Risk Reporting
For IT Project Management
Forecasting
Forms Automation Software
Forms Creation & Design
Forms Management
Full Text Search
Gantt/Timeline View
Goal Management
Goal Setting / Tracking
Graphical Workflow Editor
Guest Access
Historical Reporting
IT Asset Management Software
IT Reporting
Idea Management Software
Ideation
Import Tasks
In-Game Analytics
Incident Management Software
Integrated Development Environment
Inventory Management Software
Inventory Tracking
Issue Management
Issue Tracking Software
Job Management
Job Scheduling
KPI Monitoring
Kanban Board
Key Performance Indicators
Knowledge Management Software
Log Collection
Maintenance Scheduling
Marketing Automation Software
Marketing Calendar
Media Planning
Meeting Management
Member Directory
Messaging
Milestone Tracking
Mobile Access
Mobile App
Monitoring
Multi-Campaign
Multi-Channel Attribution
Multi-Channel Campaigns
Multi-Channel Data Collection
Multi-Language
No-Code
Notes Management
Onboarding Software
Online Booking
Online Time Clock
Online Time Tracking Software
Order Management Software
Orientation Workflow Management
Overtime Calculation
Ownership Tracking
Patch Management Software
Percent-Complete Tracking
Performance Metrics
Permit Management
Planning Tools
Portfolio Management
Prioritization
Process Modeling & Designing
Process/Workflow Automation
Product Data Management Software
Product Lifecycle Management Software
Product Roadmapping
Progress Tracking
Project Management Software
Project Planning Software
Project Planning/Scheduling
Project Scheduling
Project Tracking Software
Purchase Order Management
RFI & Submittals
ROI Tracking
Real Time Data
Real Time Editing
Real Time Monitoring
Real Time Notifications
Real Time Reporting
Real-time Alerts
Real-time Scheduling
Real-time Updates
Recurring Tasks
Release Management
Release Planning
Remediation Management
Reminders
Remote Access/Control
Remote Support Software
Reporting & Statistics
Reporting/Analytics
Reporting/Project Tracking
Requirements Management Software
Resource Allocation & Planning
Resource Management Software
Resource Request
Resource Scheduling
Response Management
Risk Analytics
Risk Assessment
Risk Management Software
Risk Reporting
Risk Scoring
Roadmapping
Role-Based Permissions
Rules-Based Workflow
SSL Security
Scheduling Software
Search/Filter
Secure Data Storage
Self Service Data Preparation
Self Service Portal
Service Level Agreement (SLA) Management
Session Recording
Shift Swapping
Sick Leave Tracking
Single Page View
Single Sign On Software
Skills Tracking
Social Media Integration
Spend Analysis
Spend Management Software
Sprint Planning
Staff Calendar
Stakeholder Defined Attributes
Status Tracking
Strategic Planning Software
Supplier Management
Support Ticket Management
Surveys & Feedback
Tagging
Task Editing/Updating
Task Management Software
Task Progress Tracking
Task Scheduling
Task Tagging
Team Management Software
Template Management
Templates
Testing/QA Management
Text Editing
Third Party Integrations
Ticket Management
Ticketing Software
Time & Expense Tracking
Time Tracking Software
Timesheet Management
Traceability
Training Management
Transformation Roadmapping
Unattended Access
User Management
Utilization Reporting
Vacation/Leave Tracking
Vendor Management Software
Version Control
Video Support
Visual Workflow Management
Visualization
Widgets
Work Order Creation
Workflow Configuration
Workflow Management Software
Andrew
Software Engineer in Egypt
Verified LinkedIn User
Computer Software, 501-1,000 Employees
Used the Software for: 1+ year
Wrike is the best for Project management and Tasks tracking
Pros:
The easy way I can assign my self tasks or yo anyone Creating folders easily to group tasks together Easy in time logging and time tracking
Cons:
Sometime it is difficult to check the task that are assigned to me as they are not appearing in th inbox I have to search for them I prefer there could be a tab to get the assigned tasks list
Wrike Response
last month
Dear Andrew, Thank you for leaving us such a wonderful review. We are thrilled that you loved your experience; our staff will definitely be happy to read what you wrote. We put customer experience and satisfaction as our priority, and your review reaffirms the hard work that we put in every day. So thank you for your kind words and we look forward to seeing you again. PS To see a list of the tasks assigned to you, you can create a dashboard with any filters you like.
Verified Reviewer
Temporary teaching and research associate in France
Verified LinkedIn User
Education Management, 1,001-5,000 Employees
Used the Software for: 1+ year
A powerful tool for content creation and workflow management
Comments: I enjoy this tool in writing my articles, managing my content and workflow. My overall experience is good.
Pros:
Write is a very interesting tool for content creation and easy workflow management and planning. In addition, this software offers many interesting features such as the creation of multiple drafts and with the ability to access them anywhere, time management. It facilitates the writing and publishing of my working documents.
Cons:
Write has a lot of features and I find it very good but personally I find that some of these features are not useful. Also, it is sometimes slow, which often makes it difficult to manage some workflows. Fortunately not all the time. That's why I like this software. In short, I think it should be faster, it should also allow us to schedule our articles for later.
Alternatives Considered: WordPress
Reasons for Choosing Wrike: Write has features that allow you to write faster, better and more.
Switched From: Microsoft Word
Verified Reviewer
Owner in U.S.
Verified LinkedIn User
Marketing & Advertising, 2-10 Employees
Used the Software for: 1-5 months
Marketing Agency Buyer Beware
Comments: Buyer beware if you're a marketing agency looking at Wrike for PM tool. We engaged Wrike to help us solve some very specific issues in which we outlined in detail during our numerous calls with sales rep. He showed us high-level that we could solve for our needs in his demo account which was not set-up to be agency-specific. He gave us test access and we tested as much as we knew how to test not understanding how to use the system but was reassured by the sales rep over and over again that Wrike could solve our needs. We decided to proceed with Wrike and even purchase the onboarding package so that someone could train us on how to use the system. The first onboarding rep we were given had literally zero clue how agency operations were set-up. We again outlined everything we needed Wrike to accomplish for our business and we left our first session feeling like we made a big mistake. We were given a second onboarding rep who was a lot better however, after three sessions, he couldn't even help us with solving our needs. To his credit, he tried so many workarounds but the system still wasn't working for what we made very clear we needed it to do. For reference these are the items we stated numerous times we needed this system to solve for: 1. transparency with clients being able to plan out ongoing marketing plans (solved only 50%)
2. track time and effort to be able to track workload (solved)
3. track ongoing month-over-month retainer budgets and products clients (not accurate
Pros:
Detailed task management Workload managment
Cons:
See below including very poor customer service
Alternatives Considered: ClickUp
Reasons for Choosing Wrike: I thought I was getting a more comprehensive product little did I know I was making a very bad decision
Switched From: Teamwork
Reasons for Switching to Wrike: There were onboarding specialists vs Clickup.
Wrike Response
last year
Thanks for your feedback. The experience you describe does not reflect the level of service we strive to deliver, and we want to help make it right. We were unable to identify your account from the information here, so please contact us directly at [email protected] We would love to make things right if you give us another chance.
Sarah
System Administrator in U.S.
Verified LinkedIn User
Information Technology & Services, 10,000+ Employees
Used the Software for: 2+ years
Wrike is Great for Project-Based Work
Comments: Wrike's flowchart displays all activities and includes a comment and recommendation section for each task, making it an excellent communication tool. Wrike makes my job easier, and I love using it since I can customize the interface to my liking. It may be accessed from any web browser, on desktop computers running macOS or Windows, and on mobile devices running Android or iOS.
Pros:
Wrike has been an indispensable tool for us for a wide range of purposes over the course of several years. As an example of Wrike's usefulness, we were able to move our Change Request process from paper-based Excel spreadsheets to automated, digitally-driven Wrike task lists, complete with reporting. A centralized location was created so everyone could see what updates were open and past due.
Cons:
Some sorts of views might be awkward to alter in some situations. Dates and times may be a pain to establish and modify. Not quick enough for everyday usage across all projects and takes time to manage the to-do list.
Chirag
Brand Strategy in India
E-Learning, 10,000+ Employees
Used the Software for: 6-12 months
Great project management tool for daily jobs
Comments: We have resolved the problem of logging in and tracking all our marketing requests through this tool. It is a key part of our deliverables, feedback on the assets / files, and makes collaboration with large teams easy.
Pros:
Wrike makes project management effortless once it is integrated as per the organisation or your team's objetives. It manages large number of users and complex workflows easily. Notifications and dashbaord management is highly customisable to suit your daily workflow and gives a fair sense of ease in day-to-day operability.
Cons:
The complexity of deployment has to be learnt by someone in your team (trained by the Wrike team) so that you don't have to run to the developers each time you want your processes to be tweaked.
Alternatives Considered: monday.com
Reasons for Switching to Wrike: Grest customer support and flexibility in customisation.