What Is eviivo?
eviivo is the original all-in-one booking suite and industry leader in managing guests, bookings and OTAs.
Channels sing to your tune as rates, availability, photos, terms, policies and more automatically sync and update across all your OTAs.
Superior features include a free stunning website, email designer, intelligent payment solution and essential dashboards, all in our award-winning property management system.
See why eviivo is trusted by more than 20,000 properties worldwide!
Who Uses eviivo?
For anyone with rooms to sell and a story to tell! 20,000 properties including hotels, B&Bs, vacation rentals, campgrounds, resorts, property management groups and more, use eviivo suite.
Where can eviivo be deployed?
Cloud-based
On-premise
---
About the vendor
eviivo
Located in London, U.K.
Founded in 2005
About the vendor
eviivo
Located in London, U.K.
Founded in 2005
eviivo videos and images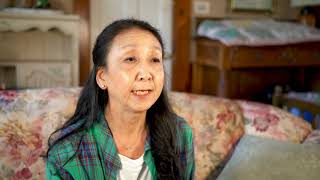 Compare eviivo pricing with similar products
Features of eviivo
Billing & Invoicing
Booking Notes
CRM Software
Calendar/Reminder System
Channel Analytics
Channel Management Software
Contact Management Software
Customer Support Software
Dynamic Pricing
Employee Management
For Vacation Rentals
Front Desk Management
GDS/OTA Integration
Group Reservations
Guest Check-in/Check-out
Guest Communications
Guest Experience Management
Housekeeping Management
Inventory Control Software
Lead Management Software
Maintenance Management Software
Marketing Automation Software
Multi-Channel Sync
Online Booking
Online Reservations
Order Management Software
Owner Statements
Partner Management
Payment Processing Software
Point of Sale (POS)
Promotions Management
Rate Management
Reporting & Statistics
Reporting/Analytics
Reservations Management
Room Inventory
Site Reservation Management
Third Party Integrations
Vendor Management Software
Derek
Owner in Ireland
Verified LinkedIn User
Hospitality, 11-50 Employees
Used the Software for: 2+ years
Alternatives Considered:
Simple to use. Value for money.
Comments: 99% of the time it works flawlessly. Good support but not the fastest in responding to queries.
Pros:
Simplicity. There is a free trial!! Their preauthorisation of credit cards is a key feature leading to us staying with them. It will flag failed cards I your booking calendar allowing you to cancel via booking.com if card not update within 24 hours. This feature saves money and offsets the cost of the software as failed cards have a much higher no show rate.
Cons:
Outages - system has had a number of outages I last two years one of which lasted over 12 hours making processing payments for departing guests impossible via the system. Bookings received via OTAs impacted and needed to be verified. Outages are a concern and have triggered my review if alternative platforms.
Hospitality, 2-10 Employees
Used the Software for: 2+ years
White Pine camps review of the Eviivo booking engine.
Comments: The transition from Weberations to Eviivo was horrible at first, given the terrible customer support at the time. But after the Austin support group was staffed and trained it has become one of the best support groups we experiance and is far superior to the OTA's Airbnb, Booking.com or VRBO's . Hats off to the current support group.
Pros:
Robust functionality and the quality and quantity of the available support
Cons:
Customers are not presented an overall view like the Planner view and are frequently confused by Eviivo's presenting properties that are not available after they specify dates and capacity needs. Customer reach out to us and complain about the process and we have to spend time with them to help and explain. When glitches and bugs occur in the software ( Like the event when Payments stopped or deposits suddenly included taxes) it takes far too long to correct the issue., (often 3 weeks+)
eviivo Response
2 weeks ago
Steve, Thank you for taking the time to review. We appreciate the candor. A couple items of note. First...your observation about our robust functionality / ease of use dilemma is common. eviivo literally has more than 30 software engineers that are constantly working on the platform. We purposely focused on making the platform more comprehensive from the beginning. Recently, we have worked just as hard to improve the ease of use & to improve our training. These improvements are continuing. In regards to your reference to the payments issue that occurrred, please note that was an issue with a merchant provider partner...not with eviivo. In fact, it was eviivo who pressed and found the issue on behalf of you and others. Lastly, we really appreciate your call out of our support team's performance. In fact, Capterra users have done the same calling out eviivo's support team as much better than industry average. Thank you for your continued patronage!
Hospitality, 2-10 Employees
Used the Software for: 1-5 months
WORST EXPERIENCE EVER
Comments: Eviivo has cost our business time and money. I am now looking to replace eviivo with another booking engine. It's a shame that the customer service is so lacking because I really had hoped I would like their product. Especially after being on Webervations for 15 yrs which saw virtually no improvements to their calendar despite so many technical advancements in that timeframe which really makes my point...how could eviivo be so much worse than the antiquated and outdated Webervations? At least Weber worked reliably and never cost me reservations.
Pros:
Absolutely nothing. Booking engine is NOT working. Their customer service is NON EXISTENT. Phone calls go to voice mail, emails unanswered, support tickets unanswered, online chat spotty at best.
Cons:
This booking engine is unreliable at best. Since going "live" 2 weeks ago I have not received a reservation thru eviivo because it doesn't work. I have received calls from guests who were unable to complete their booking online which was exactly my experience after I conducted my own test to ensure their system was actually functioning. My test booking never went thru...just kept cycling back to the reservation page. I am 2 weeks into this and have not even received a phone call back from eviivo and the booking engine is still NOT working. The customer service is NON EXISTENT. No one answers the phone, their online chat support is not staffed and most often is unavailable, email and support tickets go unanswered. I have a small lodging property and pride myself on being responsive to the requests of my guests. I am dumbfounded by the total lack of regard eviivo has for their customers. Each day that goes by without the booking engine working properly is costing my business revenue and disservicing my guests. Here are more negatives: 1. The address field asks only for a zip code and not the guests full address. Why? 2. The Discover card and Amex logos do not appear as accepted forms of payment even if your business accepts them. 3. The confirmation letter generated is poorly worded, is largely not customizable and is confusing for a guest to understand. 4. The booking page uses language native to the UK but not the US. Ex: Forename and Surname vs First and Last name.
eviivo Response
3 years ago
Hi Sheri, We are sorry to hear of the difficulties you experienced with getting help when you migrated across to eviivo suite from Weber. We experienced some difficulties in being able to get back to customers during this period and apologise for the service level during this time If you'd like to discuss this with us personally please do provide us with some contact details and we'll be in touch. Regards, eviivo
Hospitality, 2-10 Employees
Used the Software for: 2+ years
Using the system
Comments: Been with you since 2006 when we started our business - been 'offered' deals by other on line platforms but never been tempted to move as satisfied with all aspects of Eviivo service. Perhaps the only down side is that contact via msg service, getting the Case Ref and time lapse in Eviivo getting back by phone could be looked at?
Pros:
Simple style and easy accessed on computer, ipad and iphone
Cons:
Rate management is a little cumbersome - needs a 'compare mode' so that \I can update my 4 properties more easily - a 'share' option would be good so as to be able to cross prices from one property to another
Craig
Manager/Owner in U.K.
Hospital & Health Care, 2-10 Employees
Used the Software for: 6-12 months
Malleus Property Review
Comments: I do find Eviivo challenging to use and my staff members that are not particularly 'tech-savvy' did not understand it. However I believe that this is not a fault of Eviivo but because it is a complex system that is required to interact with other complex websites/OTAs.
It could perhaps be slightly more user friendly and perhaps have some little 'info' buttons next to fields that you could click on for an explanation of what is required.
This could save user having to dip back into the 'university' videos or have to go into chat.
Pros:
The whole system works really well when fully understood by the user and used correctly. The Tech support are helpful and have always helped me resolve any issues I have and helped me learn to use the system.
Cons:
It is a challenging software for a new user and it has taken time to become proficient in using it.