AccountMate
What Is AccountMate?
AccountMate is the most flexible financial, ERP and business management system. It's ideal for small companies that outgrow basic accounting systems; medium-sized companies that want 80% of the
Read more
capabilities of high-end systems for 20% of the cost; and companies with complexities that other software can't handle. Proven for 35 years, AccountMate is the only mid-tier accounting system that's source code modifiable; this allows ANY aspect to be changed to fit the way you want to run your business.
Read less
Who Uses AccountMate?
Fully Customizable Accounting Solution designed for Distributors, Manufacturers, Service companies, Municipalities, and Non-Profit organizations.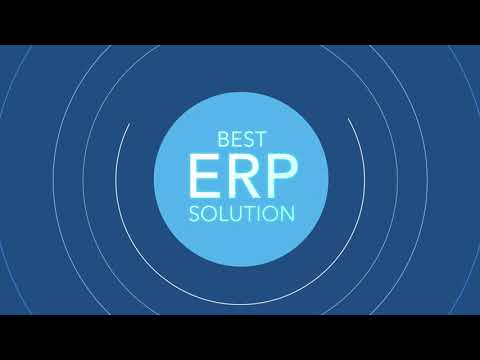 Not sure about AccountMate? Compare with a popular alternative
Alternatives to AccountMate
Hospitality, 51-200 Employees
Used the Software for: 2+ years
Accountmate General Ledger and Accounts Payable
Comments: We are using AccountMate SQL to handle accounts payable and general ledger, and it gets the job done about as easily as can be imagined. If you need features customized, it's no problem, your reseller can change just about anything to suit your needs.
Pros:
-ease with which posting period restrictions can be set/unset by a user who has the proper permissions -excellent audit trail, you can log just about anything -ability to restrict A/P postings to authorized reference accounts by vendor -pasting journal entries from Excel is quick and easy -the import AP invoice feature works great -AP deferred expense invoices are great time saver -data entry screens are very easy to learn
Cons:
-some of the data (attachments, for example) lives outside the SQL Server database -clunky installation program -you will need another program (F9, e.g.) to create presentation-quality financial statements
Veronica
Office Manager in US
Construction, 201-500 Employees
Used the Software for: 2+ years
Accountmate changed the way we do business!
Comments: We solved a lot of sales ordering issues we had before Accountmate.
Pros:
I like being able to have multiple companies with one log in and be able to toggle between them. I also like the reporting and the ways you can customize different screens and methods.
Cons:
I do not like the financial statements. I wish I could add %'s to more of types of income statements. I also do not care for all of the sections on the Income Statement. We had to add a modification to markup our items in Inventory Maintenance. I thought this would have already been in the system. I cannot imagine having to set prices for 15,000 items. Now we enter the vendor price and run a utility to determine the selling price based on a % markup.
Verified Reviewer
VP Finance in Canada
Verified LinkedIn User
Financial Services Software, 51-200 Employees
Used the Software for: 2+ years
Accountmate
Comments: Accountmate is an excellent mid-level accounting software that is extremely flexible. It is well worth the money to have in-house programability.
Our users have all commented on how easy the program is to use.
Even with the source code, the program is very affordable.
Pros:
With the source code and a good house programmer, we have been able to make AMSQL work extremely well. The user interface is very clean, simple and easy to navigate. Again, with an in-house programmer, it can be made even better as we were able to customize to our particular needs.
Cons:
Some of the modules did not work well for us out of the box until we tweaked the code.
Angie
Accounting Manager in US
Import & Export, 11-50 Employees
Used the Software for: 2+ years
Excellent software for our small business
Comments: We have a warehouse/distribution center with 2 employees using the Accountmate Software. The software is easy to use and the customer service is top notch.
Pros:
*The price point was spot on for our smaller business. *It handles all of our needs efficiently. Also, with add-on programs such as F9 and custom invoice imports from our other software programs, Accountmate saves hours of data entry. *There are plenty of online videos and fact sheets to help with training on the different modules. *The customer service is fantastic.
Cons:
I have yet to find anything difficult or inefficient within the modules that we use (GL, AR, AP, BR).
Computer Software, 2-10 Employees
Used the Software for: 2+ years
Source: SoftwareAdvice
AccountMate makes accounting a breeze
Comments: Overall, AccountMate is an excellent program and is a great choice for all accountants.
Pros:
It's very easy to use and works as advertised. Navigation is simple and the controls a fluent. Design is well done.
Cons:
A few menus are a little hard to open, and there have been a few crashes which were very rare, but otherwise it works as intended.