Basecamp
What Is Basecamp?
NEW in Basecamp 4: For a limited time, get your first 3 users free, for your first year. Group chat alone isn't enough. Basecamp combines *all* the tools teams need together in one place: message
Read more
boards, schedules, to-do lists, group chat, documents & file storage, and more. Instead of stuff scattered all over, everything you're working on will be in one streamlined, organized place. Everyone will know what to do. Nothing will slip through the cracks. You'll always know exactly whats going on.
Read less
Who Uses Basecamp?
Entrepreneurs, freelancers, small businesses and groups inside large organizations.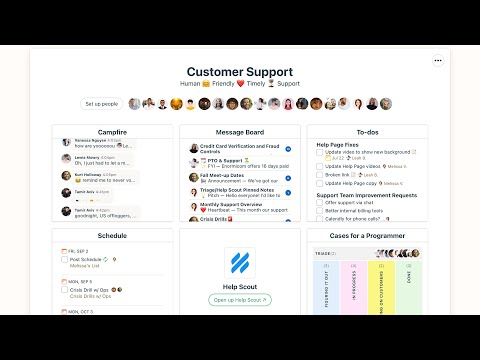 Not sure about Basecamp? Compare with a popular alternative