What Is ClearCompany?
Since 2004, ClearCompany has empowered thousands of companies to attract, screen, and hire better talent, engage their team, and use strategic insights to keep their recruiting competitive. From candidate sourcing with 160 million talent profiles, to discounted posting, automated screening, texting, grading and interview scheduling, to easily building talent pools, EEO/OFCCP compliance reporting and much more, ClearCompany gives you everything you need to find, hire and engage "A Players."
Who Uses ClearCompany?
We serve clients in every industry, ranging in size from just a few dozen employees to tens of thousands.
Where can ClearCompany be deployed?
Cloud-based
On-premise
---
About the vendor
ClearCompany
Located in Boston, US
Founded in 2004
ClearCompany support
Phone Support
24/7 (Live rep)
Chat
Countries available
Canada, United Kingdom, United States
ClearCompany pricing
Starting Price:
No free trial
No free version
ClearCompany does not have a free version and does not offer a free trial.
Pricing plans
get a free trial
About the vendor
ClearCompany
Located in Boston, US
Founded in 2004
ClearCompany support
Phone Support
24/7 (Live rep)
Chat
Countries available
Canada, United Kingdom, United States
ClearCompany videos and images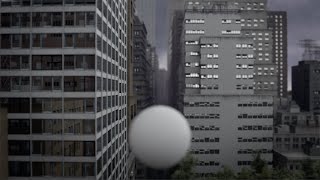 Features of ClearCompany
360 Degree Feedback Software
API
Activity Dashboard
Applicant Tracking Software
Application Management
Assessment Management
Benchmarking
Budgeting/Forecasting
Candidate Management
Candidate Profiles
Candidate Tracking
Careers Page
Collaboration Tools
Competency Management
Compliance Tracking
Continuous Feedback
Customizable Reports
Dashboard Software
Data Import/Export
E-Verify/I-9 Forms
Electronic Forms
Email Management Software
Employee Database
Employee Handbook
Employee Management
Employee Onboarding
Employee Profiles
Employee Recognition Software
Feedback Management
For Cloud
Goal Management
Goal Setting / Tracking
HR Management
Individual Development Plans
Interview Management
Interview Scheduling
Job Posting
Labor Forecasting
Live Video Interview
On-going Performance Tracking
Onboarding Software
Orientation Workflow Management
Peer Appraisals
Performance Management
Performance Metrics
Performance Review Management
Progress Tracking
Pulse Surveys
Question Library
Recruitment Management
Reporting/Analytics
Resume Parsing
Resume Storage
Review Cycle Tracking
Self Assessment
Self Service Portal
Skills Assessment
Skills Tracking
Social Media Integration
Succession Planning Software
Surveys & Feedback
Task Management Software
Third Party Integrations
Training Management
Workflow Management Software
Alternatives to ClearCompany
Marianne
Recruitment & Onboarding Manager in US
Construction, 501-1,000 Employees
Used the Software for: 2+ years
Source: SoftwareAdvice
ClearCompany Review
Comments: Recruiting and keeping track of candidates has made my life so much easier when before I would have to log everything on a spreadsheet. I find the benefits of onboarding is great. again everything is one location, accounting gets a completed packet with nothing missing prior to their first day. Also creating a checklist of items that need to be completed internally for each new hire helps not to miss anything. I think feature requests typically take a long time and if it is something we really need we are always offered the option that it can be done but it would come at a cost.
Pros:
What I like most about the software is that I have all the information for candidates and employees in one place. That I can upload files like Caliper tests, emails and additional info to a candidates profile and the same for employees. Like union cards, intern confirmation letters to name a couple.
Cons:
So I don't like that I don't have an overview in the dashboard of what internal packet items have not been completed. The employee name and percentage is listed on my dashboard but it would be great if I was able to see what has not been completed and by who. I feel I would be able to stay on top of it more. Right now the only way for me to see what is not completed is to go into each employees internal packet to see who owes what. Due to the pandemic I had to schedule a lot of virtual meetings through Microsoft teams since ClearCompany does not offer that option. So being that you already sync with outlook I don't understand why microsoft teams is not available through ClearCo. Its extra work for me since I need to go back and forth and then type a note so I can keep a record of what happened.
Taylor
Associate Director of Mobilization in US
Religious Institutions, 201-500 Employees
Used the Software for: 2+ years
Source: SoftwareAdvice
So easy to use and has made our hiring flow a breeze!
Comments: Our team switched to ClearCompany after several frustrating years with another company. Our experience has been night and day different! ClearCompany is so easy to implement and use and the customer service is truly unmatched. We have never felt like a burden by the team, and they are very quick to help us troubleshoot issues or to answer questions. We've also been able to train and set up all of our hiring managers, and the ease of sharing applicant information throughout the office is so helpful. The cost is also very reasonable for the number of features provided!
Pros:
It's so easy to use and it only takes a few minutes to train up new hiring managers/users. The scorecards are incredibly helpful for gathering information as well as keeping all notes in one place. Also, the ability to schedule interviews directly through the system was a GAME CHANGER for our team!
Cons:
While there is an option to schedule multiple interviewers, that can only be done for back to back interviews. It would be helpful to have an option to add multiple interviews to the SAME interview block when looking to schedule things. That way, the calendar confirmations go to each person separately and we don't have to track or copy invites.
Keona
Office Manager in US
Nonprofit Organization Management, 501-1,000 Employees
Used the Software for: 2+ years
Source: SoftwareAdvice
Checks all the boxes
Comments: I entered in expecting what I have seen before with other major HRM software companies. I expected constant growing pains and problems and lackluster customer service. ClearCompany proved me wrong and has consistently delivered quality product support and customer service for the two tears that I have been using the product.
Pros:
It is super user friendly! Although it is a quality product with great functions, you don't have to be a techie to catch on to how everything works. You are never alone as far as product support. This company is constantly inquiring about how to make the product better. That is how they stay on top with this product. Other HRM software management companies over promise and under deliver... Not Clear Company. They are constantly right there to answer questions quickly and resolve concerns at amazing speed.
Cons:
The few things that I could point out are honestly more of a preference than a problem. It would be nice to have a few other ways to search for applicants, i.e. by phone number or email address, but again, that is only a preference. Everything this software says it will do, it does .
Alternatives Considered: UKG Ready
Switched From: ADP Workforce Now
Reasons for Switching to ClearCompany: Better product reviews. Better value for the money.
Electrical/Electronic Manufacturing, 201-500 Employees
Used the Software for: 2+ years
Source: SoftwareAdvice
Most intuitive and functional applicant tracking software yet!
Comments: I have used other applicant tracking software solutions before but they were often cumbersome to use or never had quite the right functionality that I wanted. I love ClearCompany so much because it truly has everything I need in an easy to use system. AND just when I think it couldn't be better they come up with new enhancements! I have, and will continue to recommend ClearCompany ATS to anyone who has recruiting responsibilities, especially if they are a government contractor!
Pros:
Very intuitive and user friendly to use. Various ways to access information and sort information to see what you need. The Clear Company team is extremely responsive to providing help but also listening to suggestions for future improvements. Their support is top notch - from online training videos, to online chat and a customer success manager who not only cares but follows up (and not like other companies who will reach out when they want to sell me a new feature). I also attended their 2017 Talent Conference in Boston, which was really a great learning opportunity as well as to connect with my
Cons:
I would not say there are any cons, but we live in a time where instant gratification has become the norm and expectation. There have been times when I have waited 30 - 60 min for a response to my online chat request. There are new reports I would like to have, but I know their reporting function just went under an overhaul and I am working on moving to the new platform soon, so I am excited to see what the new reporting capabilities are. The only other improvement I could suggest right now is to make this highly capable software to be better suited for a global company. We have business in India and ClearCompany has helped us to utilize their system for our recruiter in India, but there is still opportunity to improve the system for a company doing business overseas.
Mona
Human Resource Manager in US
Hospitality, 51-200 Employees
Used the Software for: 1+ year
Source: SoftwareAdvice
Great customer service and personal support
Comments: Excellent! Truly for me the customer service is what wins me over. The product is great don't get me wrong but without the help of an actual person these a wonderful product can fall flat on it's face. I have never had a frustration with a dropped call or an email that was not returned promptly. I would recommend ClearCompany without reservations.
Pros:
The integration of ClearCompany into our process was truly extraordinary. From the first meeting until today I have a close relationship with the person that helped to set it up. He is prompt in his reply and very thorough providing a detailed explanation as well as screenshots and directions. I really appreciate him! Once trained, the software itself is intuitive and easy to understand.
Cons:
There are some tweaks that I think could be improved upon. I typically ask my Customer Success Manager if something is available and if not, he tries to recommend another option. Example, we are looking to add a training tracking option and he referred us to another company that integrates with ClearCompany. Regardless, the pros outweigh the cons at this point and they are always open to exploring options which I appreciate.
Alternatives Considered: BambooHR
Reasons for Switching to ClearCompany: It integrated with ADP.