Local product
Solve CRM
Local product
What Is Solve CRM?
Major web update in 2020 | A service management CRM, renowned for service management, scheduling and sales. Delivers exceptional iOS + Android apps to businesses who need to manage field workflow
Read more
within a customer or project context. Includes robust desktop platform and amazing Google, QuickBooks, Xero and online form integrations. Solve is also used to surface real-time equipment data onto customer records and dispatch workflow. Ask us how. Recognized for outstanding support by thousands.
Read less
Who Uses Solve CRM?
Delivers exceptional mobile apps to businesses who need to manage field workflow within a customer or project context. Trending with HVAC, Industrial Equipment, Smart Tech, Property Management.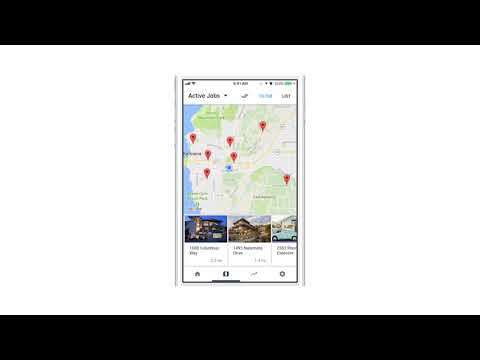 Not sure about Solve CRM? Compare with a popular alternative
Alternatives to Solve CRM
Maria Lalaine
Office Manager in UK
Construction, 51-200 Employees
Used the Software for: 2+ years
CRM
Comments: Great experience but hoping instead of us administrators or owners of the company I would suggest we can get email updates of any updates on the system just to be aware of. I just know now that I have to go deeper I can find that which is when we are really busy no time doing that digging but when prompt by email it will give us a reminder.
Somehow with my experience today speaking to [SENSITIVE CONTENT HIDDEN] and me discovering the new client manager ,
[SENSITIVE CONTENT HIDDEN] is more than a 5 star Rating for me for all his patience showing me all that through.His very patient discussing going through with the admin bits.
I couldn't have any knowledge for all of it.
Thank you [SENSITIVE CONTENT HIDDEN]!
Pros:
CRM our database where we use for almost all record with in our company. I do hope I can integrate with HR type of software maybe or simply just be solve HR. Where we can manage staff in general including there holiday request to granting their request.
Cons:
Currency by Country of use and UK date format if it can be improved the soonest the better as quickbooks is now integrated with it and will be using it with solve in the next few days.
Dorea
Director of Health Relations in US
Health, Wellness & Fitness, 2-10 Employees
Used the Software for: 2+ years
Alternatives Considered:
Wonderful tool for any business with contacts
Comments: Overall, employees can now keep track of conversations with customers, track orders, shipping, reminders via queues, calendars and/or tasks, draft emails for send at future dates, create email templates for ease of tasks that are customizable and stay more organized.
Pros:
I have used Solve for over 4 years, and introduced it to my latest start-up business project. I vetted several CRM's before going with Solve and have been very happy with this decision. At first glance I was intimidated by how to begin and organize, but with guidance from their team with one on one training and reading their guides, I have been very pleased with the results. I use the desktop version which I like better than the app for the phone, but I still appreciate the app when on the road to make notes and reminders. I can easily make templates for emails and reminder tasks/queues/calendar dates. It has been a wonderful CRM to work with. I recommend it to anyone that needs to keep track of contacts and their interactions.
Cons:
It would be nice if the mobile app could link with the desktop templates I have created to insert those on the fly. I think I was given a tutorial of how to do this, but it must have been too many steps, because I never completed it. We cannot connect our Quickbooks with Solve. I have used Xero with success with my prior business. I prefer Xero over Freshbooks. No number to call for support, but when you email support they can setup a time and they do respond quickly.
Jennifer
VP / Director of Marketing in US
Automotive, 2-10 Employees
Used the Software for: 2+ years
Alternatives Considered:
You can't live without Solve for your business!
Comments: We started using Solve around 2011-2012 (I believe) and we've never looked back! We searched and searched for an affordable way to keep up with our small growing business and nothing was out there until we ran into Solve. We created our database from the ground up and continue to change it according to our needs and it always lives up to our high standards. We have a very niche product and business and Solve has made it a million times easier to manage and grow our business!
Pros:
Solve is highly customize-able for a business like ours that can't just use a cookie cutter program to manage our clients and their needs. We are highly productive using Solve and there is nothing out there like this program. The price point is unbeatable and the customer service is top notch - they are on the ball EVERY TIME we need help!
Cons:
There is nothing we do not like about Solve! We can make it into anything we want it to be and the customer service team is fast to respond if we run into issues. That is a major thing today when you can barely get someone on the phone after 10 minutes of pressing buttons on an automated phone system like most companies use.
Carl
Director in UK
Verified LinkedIn User
Used the Software for: 2+ years
Comprehensive, versatile CRM and project management tool with outstanding customer support
Comments: The main benefits are:
1. The ability to offer great customer relationship - the information on the project and the customer is easily available to the team.
2. The ability to track all potential clients in a meaningful way, organising follow-ups at any point in the future.
3. Easily pick-up projects and clients from other members of the team should they be absent.
Pros:
Works superbly with other cloud platforms. VERY flexible. Two versions to choose - Solve CRM and Solve Client Manager. Lots of great features - Google sheets report integration (slice, dice, geo-reference, and pivot the data anyway you want), click to call, easy to navigate activity window, flexible workflows and follow-ups, individualised task lists and on and on. We've implemented Solve360 in three companies and recommended it to dozens of others and never been disappointed. Of course we always consider other products on the market. Many of them promise to deliver great things, but when you get into the detail, they lack key features that are essential, or are prohibitively expensive.
Cons:
Really difficult to find cons with the software. Being really picky, perhaps some lesser used functions are not immediately obvious, but there are plenty of guides and the customer support is outstanding. The inclusion of a Gantt chart function would be great for project work, but there are work arounds for this.
Graham
Head of Client Services in US
Facilities Services, 11-50 Employees
Used the Software for: 2+ years
Solve Client Manager Review
Comments: Overall our experience has been extremely positive. I have found Solve Client Manager to be the best value out of all the CRM's I have explored. The main benefits I have found are the ability to store and share all contacts and clients in one location, ability to export the data and analyze trends we've been tracking in our clients, and the ability to collaborate on projects and see the status.
Pros:
Solve Client Manager that is extremely flexible which allows you to build it the way you want it. It is extremely easy to navigate and you can quickly lookup clients and contacts on the mobile app which makes collaboration on projects very easy. I rely heavily on their data export to google sheets to run reports. Their integration with google products like gmail, docs and sheets works fantastic.
Cons:
The biggest con for us (which we have found a workable work around for) is that since we have clients with multiple service locations having a hierarchical CRM would allow us to better organize and sort data. Other than that there are only small things like the ability to upload files like a PDF to a record. Solve CRM has a 'activity' report that allows you to view your or your employees activities at a glance that Solve Client Manager does not have yet.