What Is rezStream?
Partner with rezStream for a Cloud-based property management system and online booking engine. Our modern solution will simplify the way you manage your day-to-day operations AND drive more bookings! Schedule automatic emails, easily set and manage rates, offer contactless check-ins, and connect to over 80 OTAs with our channel manager.
We offer a true one-stop-shop Suite offering with a 99% customer satisfaction rating and 24/7 support. Schedule your demo today!
Who Uses rezStream?
Independent hotels under 150 rooms that use a combination of digital marketing and software to support their business. Pay less and get more with our suite of solutions and expertise!
Where can rezStream be deployed?
Cloud-based
On-premise
---
About the vendor
rezStream
Founded in 2005
rezStream support
Phone Support
24/7 (Live rep)
Chat
Countries available
Canada, Mexico, United States
rezStream pricing
Starting Price:
US$40.00/month
Yes, has free trial
No free version
rezStream does not have a free version but does offer a free trial. rezStream paid version starts at US$40.00/month.
Pricing plans
get a free trial
About the vendor
rezStream
Founded in 2005
rezStream support
Phone Support
24/7 (Live rep)
Chat
Countries available
Canada, Mexico, United States
rezStream videos and images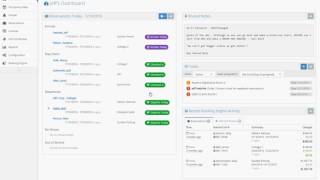 Features of rezStream
Billing & Invoicing
Booking Notes
CRM Software
Calendar/Reminder System
Customer Support Software
For Vacation Rentals
Front Desk Management
GDS/OTA Integration
Group Reservations
Housekeeping Management
Maintenance Management Software
Marketing Automation Software
Online Booking
Payment Processing Software
Point of Sale (POS)
Rate Management
Reporting/Analytics
Reservations Management
Alternatives to rezStream
Hospitality, 2-10 Employees
Used the Software for: 2+ years
Venice Beach Villas
Comments: Fantastic. The support team as Rezstream is second to none.
Pros:
User Friendly. Quick and easy to navigate
Cons:
Adjusting pricing for different seasonal rates is a hassle
rezStream Response
4 weeks ago
Thank you for your review Ken! We're glad that you are enjoying the system. I know our team is working on the rate setup and how to make that easier. Thanks for being a rezStream customer and as always, let us know how we can help!
Ernest
Front Desk Receptionist in U.S.
Hospitality, 11-50 Employees
Used the Software for: 2+ years
A Simple Hospitality System
Comments: Overall experience is great. The small occasional bug, which can also be caused by our slow internet, it is not a hinderance just a small annoyance. The support team definitely helps with the experience, without them, the experience would probably be worse.
Pros:
The product is very easy to use and understand. There is plenty of information on how to use certain features, but you can always contact the support team to get help with any problem. Can be used anywhere with an internet connection (the faster speeds the better is works).
Cons:
An occasional bug that has returned where sometimes our notes for the reservation do not save, causing confusion. Not being able to resize "repair" blocks without having to fully reopen the "site" just to shorten it by 1 day.
rezStream Response
10 months ago
Hi Ernest. Thank you for the review! We love hearing from our customers. I will make sure we add the resizing of the out of service to the future requests. We will also reach out regarding that bug you are seeing to give you a status. Thank you again for the feedback and for being a loyal customer of rezStream. Have a wonderful day!
Steve
General Manager in U.S.
, 11-50 Employees
Used the Software for: 2+ years
Not ready for Prime Time
Comments: We've been customers of RezStream for over 12 years. They had a great product, Rez Pro, and were good partners. Unfortunately they basically scrapped that product and forced everyone to move to Rez Cloud. That was exciting news for us as we figured newer is better. Unfortunately, the new system is missing so much that it's been a huge step backward for our business. I think it can be a good system but it's really still in the Beta testing stage in my opinion. It does capture and track guest reservations but it's lack of basic business reporting means its usefulness is quite primitive. There is no way to track occupancy, rev-par etc. There is not even a way to track sales tax in a meaningful way. Furthermore, it's quite difficult to set up and track business. The developers have really missed the mark for any property larger than 5 or 10 rooms. It's too bad they didn't just look at the great system they had and move it into the cloud. Unfortunately there's no going back as RezStream no longer sells or supports the older but far better Rez Pro. We're currently looking for a better PMS and will switch off Rez Cloud as soon as we can after nearly 13 years with the company
Pros:
not much but it does do a decent job of capturing reservations but not much more.
Cons:
It's not a finished product and is horribly lacking in basic business reporting to the point of being unusable. If you care at all about tracking business performance, group bookings, etc you will not like this system
Hospitality, 11-50 Employees
Used the Software for: 2+ years
RezStream Makes Us Run
Comments: We have used RezStream for over 8 years and find it to be a dynamic product.
Pros:
RezStream allows easy interface between client and consumer at every touch point.
Cons:
Wish we could let groups make reservations more easily without all recreating the wheel everytime.
Alternatives Considered: WebRezPro and ThinkReservations
Reasons for Switching to rezStream: Remained with RezStream because all innovative features were covered. The others had only incidental feature advantages and frankly, Rezstream eventually adopted them all.
rezStream Response
3 months ago
Thank you for your review Kim! We are grateful for long-time customers like yourself and glad to hear that you're seeing the team progress. Thanks again.
Lori
Reservation Manager in U.S.
Hospitality, 11-50 Employees
Used the Software for: 2+ years
Very User Friendly
Comments: From day one that when we decided to change to RezStream, they have offered great support and have never made me feel that I was not important. They take the time to know what we are looking for in our reports and what we would like from the software. If they don't have it, they put it on their list and most items have been improved to give the information we are looking for.
Pros:
The transition from our previous system to RezStream went quite smoothly. A few bumps but that is to be expected with any change. RezStream tested the integration of our old system to theirs before we made the change. The support from RezStream is great, they are quick to reply to emails and help or fix any issues that have come up.
Cons:
RezStream has changed, updated or created reports and other areas of the software that were not functioning they way we would like. So at this time there is nothing that I lease like about the software that I can think of.
rezStream Response
11 months ago
Hi Lori. Thanks so much for taking the time to review rezStream Cloud. We are so happy that you are happy! As always, let us know if we can help. Thank you for being a rezStream customer!