SAP Concur
What Is SAP Concur?
SAP Concur takes companies of all sizes and stages beyond automation to a completely connected spend management solution encompassing travel, expense, vendor invoice, compliance and risk. Our global
Read more
expertise, industry-leading innovation and dynamic ecosystem of diverse partners and applications unlock powerful insights that help businesses reduce complexity and see spending clearly, so they can manage it proactively.
Read less
Who Uses SAP Concur?
Our customers range from small businesses to the Fortune 500. We have the spend management solutions you need today, and can grow with your business tomorrow and beyond.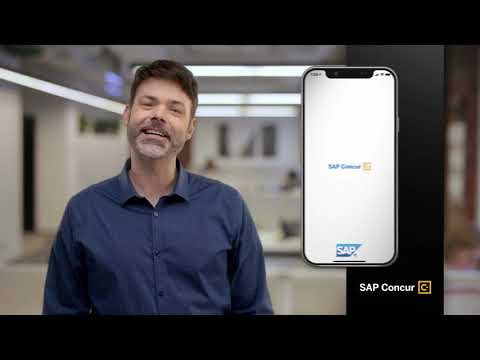 Not sure about SAP Concur? Compare with a popular alternative
Alternatives to SAP Concur
Daniel
Clinical IT Consultant II/ Project Manager in US
Verified LinkedIn User
Medical Devices, 1,001-5,000 Employees
Used the Software for: 6-12 months
SAP Concur
Comments: overall, I really think this product is great and a huge improvement from our previous tool.
Pros:
it is easy to upload receipts and match to my expenses, either via image or pdf document. the mobile app is a life saver for someone that has trouble with keeping receipts.
Cons:
My only complaint is that you can't apply the same image to multiple expenses. This is especially frustrating when you have to split an expenses.
Joshua
Associate Professor in US
Education Management, 1,001-5,000 Employees
Used the Software for: 2+ years
Concur makes expenses a breeze
Comments: Compared to other software for this purpose, I really appreciate using Concur. Much more straightforward.
Pros:
Ease of uploading and submitting reports.
Cons:
Must upload receipts before starting the report - I often have to start over. (But that's user error on my part!)
Accounting Software, 11-50 Employees
Used the Software for: 1+ year
Source: SoftwareAdvice
Beware
Comments: Absolutely terrible. They couldn't handle our AP needs, and couldn't even handle their own! We received an invoice for their services 14 months after the service period, several months after we had terminated our services with them. We gave Concur a year and had nothing but struggles with their service.
Pros:
The software has the capabilities needed and desired for good AP processing/workflow.
Cons:
The SAP Concur staff doing the invoice processing obviously have no idea what they're doing. They are poorly trained. When I called for service or clarification on an issue, nobody was ever able to answer my questions. The only person I spoke with who seemed to understand me was the sales rep. The staff processing our bills clearly didn't know the difference between an invoice and a statement. They don't follow directions. And on countless occasions the software held back checks that were supposed to be mailed out and resulted in deteriorated vendor relationships. When we believed our bills were paid, because we'd processed them and submitted them as approved for payment and received confirmations that checks were cut, we found out from our vendors that they never received payment. I spent more time chasing down what Concur did WRONG than they spent actually processing our bills.
Medical Devices, 11-50 Employees
Used the Software for: 2+ years
Alternatives Considered:
comprehensive and easy to use
Comments: Overall very good experience and I have seen the product evolve positively over the past 12+ years
Pros:
this is the most comprehensive product on the market for expense report and travel booking with easy integration
Cons:
The software tends to be expensive with the add on options to the basic set up, such as travel bookings and others It may seems a bit slow to answer at time and the customization require some work with the SAP team , not always the best at customer service
Diego
Practice Director in US
Health, Wellness & Fitness, 5,001-10,000 Employees
Used the Software for: 1+ year
Expense, receipt, and report tracking at it's best.
Comments: Using SAP Concur has been great, it gives peace of mind with expense tracking and auditing. The ability to download a detailed report is a great addition.
Pros:
Super easy to keep track of business expenses and add them to reports. Another plus is the option to add receipts and maintain them in storage until needed. On some merchants, the digital receipt will be added which is a great integration; a physical receipt can be replaced if needed.
Cons:
The website is fairly easy to use, it may just take a few hours to get the hang of it. The SAP Concur app is a great extra to have, but it needs some re-work. Not being able to add a bulk of receipts from photos in the phone's storage is a bit of a headache. At the moment, you have to take individual pictures of all receipts.