Constant Contact
What Is Constant Contact?
Constant Contact delivers for small businesses and nonprofits with powerful tools that simplify and amplify digital marketing. Whether it's driving sales, growing a customer base or engaging an
Read more
audience, we deliver the performance and guidance to build strong connections and generate powerful results. For more information, visit www.constantcontact.com.
Read less
Who Uses Constant Contact?
Our expanded online marketing platform is designed to help small business owners, side-hustlers, nonprofits and individuals do more and grow more than ever before.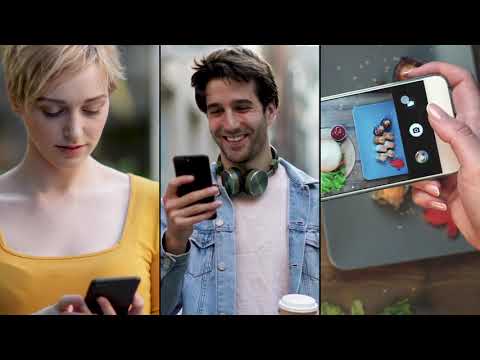 Not sure about Constant Contact? Compare with a popular alternative
Alternatives to Constant Contact
Reviews of Constant Contact
Michael
Consultant in US
Verified LinkedIn User
Marketing & Advertising, 2-10 Employees
Used the Software for: 6-12 months
Alternatives Considered:
Constant Contact is really fabulous for email marketing--we use it for all our opted in messaging
Comments: We set up a landing page with a form fill, ad traffic to the landing page. Constant contact handled email and responses for all of the opted in addresses, and kept the leads warm while we developed them. Excellent deliverability, easy to use, just a first class software.
Pros:
I'm pretty familiar with email software, having used four different options extensively. Constant contact was the slickest interface, the most intuitive programming, and all of the features I wanted, without being too expensive or difficult to use.
Cons:
I have nothing but good things to say about constant contact. If I had to find a thing I like least, it would be the confusion between campaigns and programming.
Linda
Consultant in US
Verified LinkedIn User
Marketing & Advertising, Self Employed
Used the Software for: 2+ years
If Budget is a Concern
Comments: CC lets us keep in touch on a regular basis with our clients. Our frustration comes with having to work on the dark web .
Pros:
This robust software that's easy to use and easy to customize. Emails can be scheduled and sent to targeted lists. Email campaigns can also be easily integrated with social media accounts. The tracking reports provide sufficient data.
Cons:
We have to work in Incognito mode to produce a newsletter email campaign and even then, the email spacing is distorted in Outlook. Also, it's a pricey package for start-ups.
Roldan
Senior Web Designer/Developer in Philippines
Verified LinkedIn User
Design, 11-50 Employees
Used the Software for: 6-12 months
Alternatives Considered:
Constant improvements for Constant Contact!
Comments: Pricing might be competitive, but as a developer, it's not quite a nice experience integrating the email client. Specially when you are a developer trying to integrate it to your website. More in particular Elementor Pro integration. Hoping they already have reconciled this issue.
Pros:
Just like any other email marketing tool, they can do the job. No complaints. Email creation for fast email campaign is a breeze. Templates are as well handfuls to choose from. Drag and drop features as well. And it seems that they have much more responsive email system compared to other clients. Besides, you can use there service for user registration, A/B Testing and surveys.
Cons:
First off, Constant Contact can do the job. No Problem. The problem comes when you deep dive into there system - technically taxing, not so user friendly interface, hard to implement branding etc... Bugs, of course. When you drag a widget, it won't appear on the canvass. Exporting HTML version of the email is also a pain.
Suzie
Social Media Analyst in US
Medical Practice, 10,000+ Employees
Used the Software for: 6-12 months
Alternatives Considered:
All the bells and whistles
Comments: I wasn't sure about the product in the beginning. It was recommended after our long-time newsletter service dropped the ball. I had a bit of a learning curve but once I got the hang of it (approx. 2 hours), I managed to put out the 2nd newsletter in record time. The two best features are templates and automation.
Pros:
Functionality is by far the best thing about Constant Contact. Once a campaign is set up, I can relax and allow them to do the work.
Cons:
A bit of a learning curve when I started but their help desk is great.
Christine
Account Manager in US
Marketing & Advertising, Self Employed
Used the Software for: 1+ year
Alternatives Considered:
Constant Contact Has Evolved to be Even Better
Comments: Compared to other email marketing platforms, Constant Contact is the leader for feature set, execution, CAN-SPAM compliance, and their additional features like SMS campaigns and automated email drip campaigns make management of similar campaigns much more efficient.
Pros:
Constant Contact makes almost all aspects of email marketing streamlined and easy to do. The automated email function is much easier to set up and operate than competitor platforms. List, contact, and asset management are all well designed such that they work without issue and save time for the email marketing manager.
Cons:
It would be ideal to have the ability to edit template HTML, even for just small edits.