Blackbaud eTapestry
What Is Blackbaud eTapestry?
Blackbaud eTapestry is an affordable, cloud-based, donor management solution for small and growing nonprofits. It has been designed to help nonprofits streamline manual administrative processes,
Read more
deliver meaningful donor experiences on any device, and provide integrated online and offline communication tools that boost your fundraising goals. More than 6,000 nonprofits use Blackbaud eTapestry to operate more efficiently, reach and engage new donors, and expand relationships with existing donors.
Read less
Who Uses Blackbaud eTapestry?
Blackbaud eTapestry has been designed and improved over the past 20 years to meet the needs of nonprofits with limited time, budget, and personnel so they can raise more money in less time.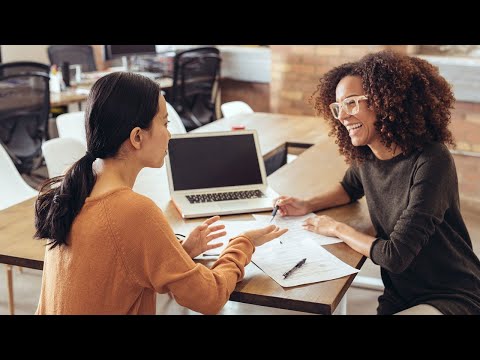 Not sure about Blackbaud eTapestry? Compare with a popular alternative
Alternatives to Blackbaud eTapestry
Reviews of Blackbaud eTapestry
Karen
Partner in Mission in US
Religious Institutions, 51-200 Employees
Used the Software for: 2+ years
Source: SoftwareAdvice
Alternatives Considered:
Blackbaud eTapestry: Well Worth The Purchase - Absolutely Worth Every Dime
Comments: Exceptional experience and would recommend to all that are searching for a donor software system.
Pros:
Everything about this software is exactly what we need. We can communicate with our supporters in many ways, prepare and run queries on any field, create and use reporting features at any time and essentially document and track all donor information. This is all done with ease and offers flexibility.
Cons:
We wish there were a few more features as it integrates with social media and email addresses. We have found that the accuracy is not as strong as we would like it to be.
Amber
Communications Director in
Hospital & Health Care, 11-50 Employees
Used the Software for: 1-5 months
Source: SoftwareAdvice
Good for Database Management, Poor Communications Tools
Comments: I have been working in communications and development for non-profit organizations for more than 15 years. I have been using eTapestry for 2 years. I have experience with a variety of other donor management tools including Blackbaud's The Raiser's Edge. eTapestry is strong in regard to contact management, processing online gifts, and the reporting/query tools. The expense as well as the email communications and analytics are where it falls short.
Pros:
Entire system is very easy to learn no matter the experience level Managing donor records and online gifts is very easy Reporting and query tools are easy to use even for those without a lot of experience building queries clean, user-friendly interface excellent customer support simple data entry & gift processing online giving pages import gifts directly to database, helping teams avoid manual entry & the pages can be reskinned to match your website design easy to mass import records
Cons:
expensive, especially having to pay for Advanced emails & paying an hourly fee for minor changes eTapestry support must be requested for an array of minor tweaks to giving pages for example and it usually takes several days to up to 2 weeks to get changes finished communications templates are inflexible and look extremely dated, often the preview of a communication you see on your screen is not how it looks at delivery, very limited analytics tools and delivery/testing options as far as I know there is no ability to export from eTapestry to QuickBooks which means gift processing team must reenter gifts manually into QuickBooks while it has the ability to provide personal fundraising pages, they are highly inflexible and the layouts look so dated they are almost not worth using
Aaron
Membership Coordinator in
, 2-10 Employees
Used the Software for: 2+ years
Source: SoftwareAdvice
Great Price, good functionality, limited ease of use
Comments: Overall, it's a good program for the price we pay, but if it was any more we would change to a more user friendly system. The most important thing with eTap is to make sure that you have an employee who is familiar with database administration otherwise it is very easy within eTap for data to be misrepresented. In summary, if you don't have a big budget, it's a good way to get your feet off the ground, but I wouldn't look at it expecting a 5+ year/long term solution.
Pros:
First of all the price for our organization is fantastic, after shopping around for a new database management system, we have found nothing close to what we are currently paying. eTap has decent functionality after you learn how to use it; once you master the basics, it has the flexibility to store just about any data that you need as long as you are willing to get a little creative in how you organize the data. The ability for the data base to be directly integrated into our website and Quickbooks is also a great feature that minimizes potential lost memberships and corrupted data.
Cons:
The hands down most frustrating part of the program is that you can't have multiple tabs open within the same browser with eTap. In order to have eTap open on two different tabs, you must use a different web browser and a different login ID, which becomes a complete and total pain. It is also not the easiest program to learn and train new people on. Often we want volunteers to work on data management for us but that is really only possible if the volunteer or intern is with us for at least three months so we an spend the time training them on the program.
Larry
Donor Services Manager in
Religious Institutions, 11-50 Employees
Used the Software for: 2+ years
Source: SoftwareAdvice
eTapestry - A medium weight solution for Donor Management and Receipting.
Comments: I have been impressed with the solid support team eTapestry has. The online chat has been very helpful to me, and the specialists I have chatted with have always been knowledgeable.
Pros:
eTapestry has lots of power to get things done. It is cloud-based, so there is no need for the user to worry about upgrading the software or backing up the data. Queries are very easy to produce, and exporting the results in reports, PDFs or excel is a snap. You can design your own forms so that your website can talk to eTapestry easily. eTapestry works equally well on desktop computers, tablets and cellphones. This is very helpful for fundraisers who are on the road.
Cons:
If you are downsizing from a more robust package such as Raiser's Edge, be prepared for a loss of flexibility - for example, queries in eTapestry lack some of the power that Raiser's Edge has. When comparing what you get "out of the box" with some other solutions, you will find that in order to keep costs down for the average user, eTapestry is very basic. To add in eCommerce, donor logins, advanced email, etc these are available, but as an add-on pricing. This can make it more expensive than other products that have all these features to start with, so you should be aware of what your real needs are before committing to eTapestry.
Joshua
Director of Operations in Canada
Hospital & Health Care
Used the Software for: 1-5 months
Source: SoftwareAdvice
eTapestry: simply the best product out there
Pros:
The eTapestry system is by far the best we've ever used. There are many things to like including: the dashboard with its sophisticated look that integrates all of the important information in on place, which makes it simple to focus on important things like delivering programs. Our old system didn't work well, especially when we needed to pull information from it. Reporting in eTapestry is quick and it looks really professional. So far, everyone we've had to provide information to, such as accountants, counselors, and so forth, are really impressed with how the information is presented to them. Last but not least, the diy forms are a godsend. They've raised us to a whole new level in regards to our tax receipting, registration forms, and mail outs! Perhaps the greatest thing we've enjoyed using eTapestry is the caliber of service we've received from every member of the team.
Cons:
So far there's nothing we don't like, but I do have some suggestions. First of all, for the diy forms, we are using one for program registrations that have a fee - the donation form seemed to be the best fit. It would be ideal for us if we could either change the wording from "donation amount" and "donation frequency" to "payment amount" and "payment frequency", or provide us with the options for wording because we don't want those who are registering to be confused about the fee because it's not a donation. Secondly, in the diy forms, where we have multiple options for users to check off, it would be ideal if we could create columns so that the form isn't too long. Finally, because we are using some of the diy forms for program registrations and we deliver programs to families, it would be ideal for us if we could have a form where participants could put in the names of their family members and those names would generate separate constituents in the database. For instance, a mother signs up for a program with her two kids. All have the same contact information, but the health information is different for all three. Currently, people have to do the form several times - once for each family member.