What Is Plus & Minus?
Users? Startups to publicly traded companies. How is it purchased? Sold by number of users, from 1 to hundreds. Number of online companies? No limit. Number of online users per company? 255. Environmentally friendly? Paperless office is included. Fast? Google-style hyper search. Size? 1 Quadrillion account combinations. Includes inventory barcodes, EOQ, over 840 reports, consolidations, foreign exchange, cash management, 50 state payroll, sales tax tables for all jurisdictions, and job costing.
Who Uses Plus & Minus?
Since 1982 Plus & Minus Accounting Software is tailor-made for Manufacturing, Construction, Distribution, Oil & Gas, Financial, Corporate, and Non-Profit industries. Bulletproof, Simple, Real-Time.
Where can Plus & Minus be deployed?
Cloud-based
On-premise
---
About the vendor
Plus & Minus Software
Founded in 1982
Countries available
Canada, United States
Plus & Minus pricing
Starting Price:
US$1,000.00/one-time
Yes, has free trial
No free version
Plus & Minus does not have a free version but does offer a free trial. Plus & Minus paid version starts at US$1,000.00/one-time.
Pricing plans
get a free trial
About the vendor
Plus & Minus Software
Founded in 1982
Countries available
Canada, United States
Plus & Minus videos and images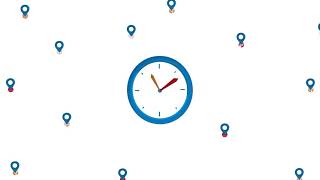 Features of Plus & Minus
"What If" Scenarios
Accounting Software
Accounts Payable Software
Accounts Receivable Software
Ad hoc Reporting
Bank Reconciliation
Billing & Invoicing
Budgeting/Forecasting
CRM Software
Cash Management
Check Printing
Collaboration Tools
Consolidation/Roll-Up
Cost Estimating
Dashboard Software
Data Connectors
Direct Deposit
Enterprise Asset Management
Expense Tracking
Financial Management Software
Financial Reporting Software
Fixed Asset Management Software
Forecasting
General Ledger
Income & Balance Sheet
Integrated Business Operations
Inventory Management Software
Key Performance Indicators
Metadata Management
Multi-Currency
Payroll Management
Payroll Reporting
Performance Metrics
Predictive Analytics Software
Profit/Loss Statement
Project Accounting Software
Project Tracking Software
Publishing / Sharing
Reporting/Analytics
Self Service Data Preparation
Strategic Planning Software
Supply Chain Management Software
Tax Compliance
Third Party Integrations
Time Tracking Software
Visual Analytics
W-2 Preparation
Workflow Management Software
Alternatives to Plus & Minus
FELICIA
Business Analyst in US
Mechanical or Industrial Engineering, 501-1,000 Employees
Used the Software for: 2+ years
Best value and solution
Comments: Early on in my career I worked for a company using Plus & Minus. We ended up being purchased by a global company where I ended up travelling around the world supporting and installing various large-scale ERP and accounting software systems. Many were industry leading companies in their field. Over time, I realized the power in Plus & Minus compared to these behemoth business systems. The one format design forces a discipline making it simple, powerful, and reliable which is an aspect the more expensive software products cannot achieve due to their multi-format designs. The common thread that held all these large software systems was their complexity, lack of reliability and the big-ticket expense we had to pay just to get things to work correctly! The power in Plus & Minus is in its simplicity of the software and I continue to be astonished at its affordability. It just works!!
Pros:
Ease of use, value, support and flexibility and scalability
Cons:
At the time we used it, some end-users couldn't format the reports as easily as I would have liked but I'm pretty sure it's been added (report writer) since that was more than several versions back.
Accounting Software, 11-50 Employees
Used the Software for: 2+ years
Full Cycle Accounting
Comments: Overall, I give Plus and Minus a 10 out of 10 stars. It has met every expectation that I have ever had and continues to surprise me. I can't tell you how many times I have reached out for support and have been given a solution for every situation that arises.
Pros:
Plus and Minus has been a dream to use for the last 11 years. I use this ERP System to seamlessly manage the financials of 3 companies. Executing inter-company transactions daily and running supporting reports to ensure all inter-company accounts are balanced is critical for our businesses. From a managerial perspective, the number of reports that you can run is endless. My team manages/supports sales and the procurement of inventory through these functions and many others.
Cons:
The only con I have for Plus and Minus and I'm sure it's the same for any other ERP System is that there is a learning curve.
Adam
Inside Sales Manager in US
Verified LinkedIn User
Plastics, 11-50 Employees
Used the Software for: 1+ year
Straight forward.
Comments: Over all I am very pleased. The customer service has been excellent. Very quick to respond, and helpful in assisting when I have an issue.
Pros:
As the Inside Sales Manager, I like how easy it is to track our Sale Orders and Purchase Orders. The Tie Doc feature specifically allows me to easily link the two together. Also the level of customization and flexibility when running reports is invaluable.
Cons:
There can be a slight learning curve, but nothing that can't be overcome with minimal effort.
richard
Chief Financial Officer in US
Medical Practice, 11-50 Employees
Used the Software for: 1+ year
Medical Company
Comments: As a former CFO of a fortune 500 company with over 1100 employees in Accounting, I wish I had discovered this software sooner due to its simplicity and versatility.
Pros:
It handles inter-company transactions with a click and produces consolidating financial statements in seconds. The one format makes importing as simple as 1-2-3.
Cons:
There is nothing that I dont like about the software
Emre Utku
Software Engineer in Turkey
Computer Software, 11-50 Employees
Used the Software for: 1-5 months
Most comprehensive accounting platform
Pros:
Plus & Minus covers all required features for accounting management.
Cons:
It is definitely would be beneficial if Plus & Minus would decrease the subscription costs.