What Is Performance Pro?
Performance Pro is a customizable, user-friendly, automated performance management platform. Save time with our customizable libraries of content from competencies to tools that help managers leave more meaningful feedback & establish smart goals. Empower your employees to pursue their own professional development, retain your top talent, provide a sense of purpose with goal alignment to strategic objectives, & truly drive an increase in performance & achievement throughout your organization.
Who Uses Performance Pro?
Organizations across all industries that want to simplify performance management processes while increasing the ability to get valuable insights about their organizations.
Where can Performance Pro be deployed?
Cloud-based
On-premise
---
About the vendor
HR Performance Solutions
Located in Livonia, US
Founded in 1989
Countries available
Canada, United States
Performance Pro pricing
Starting Price:
US$2.00/month
Yes, has free trial
No free version
Performance Pro does not have a free version but does offer a free trial. Performance Pro paid version starts at US$2.00/month.
Pricing plans
About the vendor
HR Performance Solutions
Located in Livonia, US
Founded in 1989
Countries available
Canada, United States
Performance Pro videos and images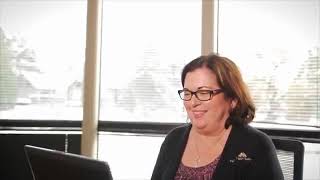 Features of Performance Pro
360 Degree Feedback Software
API
Applicant Tracking Software
Benchmarking
Blended Learning
Budget Management
Built-in Course Authoring
Compensation Management Software
Compensation Plan Modeling
Compliance Tracking
Course Management
Course Tracking
Employee Database
Employee Profiles
Employee Recognition Software
Feedback Management
For Cloud
Goal Management
Goal Setting / Tracking
HR Management
Individual Development Plans
KPI Monitoring
Learner Portal
Learning Management
Learning Paths/Tracks
Market Data Analysis
Mobile Learning Software
On-going Performance Tracking
Peer Appraisals
Performance Management
Performance Review Management
Progress Tracking
Pulse Surveys
Question Library
Reporting/Analytics
Review Cycle Tracking
SCORM Compliance
Self Assessment
Self Service Portal
Skills Assessment
Social Learning
Strategic Planning Software
Succession Planning Software
Tests/Assessments
Training Management
Alternatives to Performance Pro
Reviews of Performance Pro
Faith
Technician in South Africa
Verified LinkedIn User
Banking, 1,001-5,000 Employees
Used the Software for: 2+ years
It has taught us to have a clear and realistic purpose in performance management
Comments: From start we have worked with the support team and integration with our other platforms was simple. Now we can track performance of our employees, coach them on weaker areas and reward them on achievements, all these are done automatically with the system.
Pros:
Performance management needs to have a purpose and that's what Performance pro is helping us to achieve in our organization. Mostly, it has helped us to integrate learning and performance so that we let our employees get coaching on tasks they have low performance on. We are also able to monetize performance and reward our employees accordingly. We are able to track our employees from check-in, tasks worked on, goal achievement, areas that need improvement and overall performance. In addition, this software has a beautiful user interface and it is easy to use as it also integrates very well with our other platforms including our accounting platform.
Cons:
We have used performance pro for years and we have never been disappointed, the support team is just awesome as they worked with us from start up to now.
Alternatives Considered: Paycor and Toggl Track
Reasons for Switching to Performance Pro: Performance pro has a very good support team and they focus on things that matter. It also integrates well with our other platforms.
HR Performance Solutions Response
3 years ago
Hi Faith, Thank you so much for the great feedback and we are happy to hear how you are using the learning and performance management integration for employee coaching and development. We'd love to be able to check back in as you continue to use the integration and see how the strategy continues to contribute to creating your purpose. Sounds like the performance management processes are all done automatically now within the system, this is great and what we intend to provide for our clients! If you need any additional assistance or pointers, please feel free to connect with us. More exciting new features to come over the next few months! All the best! The Performance Pro Family
Alvaro
Account Manager in Philippines
Verified LinkedIn User
Utilities, 1,001-5,000 Employees
Used the Software for: 2+ years
Annual Fiscal Review is a breeze
Comments: Employees love rewards and performance bonuses. Managers need a tool to justify these. Performance Pro will help you come up with the workflow to set goals, monitor, and quickly access the progress and results via its powerful reporting tool.
Pros:
Thanks to Performance Pro most of our performance appraisals and review are have been streamlined (some modules, automated), and the reporting tool has delivered a comprehensive and consistent report (so far) for the past 2 fiscal years we're at it. The major seasons in the year we use this is during the start, mid, and end of fiscal year. Our employees didn't really find it difficult to adjust to this software (coming from an internally developed app we had before). Among the features they loved is the fact that it allows the employees and managers to add goals, notes, and ratings are easy to input. Our appraisals are done in a timely manner, mostly because the update of the records has been made mandatory, and easy using this software. Transparency is also key to a good reception from our employees. The review process is clearly documented and are made transparent and easy to follow just by accessing their records and accompanying documentation.
Cons:
Performance issues of the application are sometimes felt by (some) employees. We have yet to narrow down the cause (whether it is due to our devices or what). The UI doesn't help too much in this aspect since it looks a bit sluggish and with an outdated design. The customer support was a little lacking, either the one assigned to our ticket wasn't knowledgeable or our issues were not really given priority and much attention.
HR Performance Solutions Response
4 years ago
Hi there, Thank you so much for the positive feedback. We are happy to hear that the software allowed you and your organization to streamline and automate your performance management process and support more transparency within your culture. Please let us know if employees are still experiencing issues with the application so we can help to track down the problem. Good news to come, a UI refresh is on the docket for 2019 so be on the lookout! All the best! The Performance Pro Family
Management Consulting
Used the Software for: Not provided
Source: SoftwareAdvice
Performance Pro - Making everyone's lives a little easier
Pros:
Performance Pro eliminates most of the headaches that come with any type of Performance Management process. The goals in implementing an effective Performance Management process should be to make it an effective and efficient process. Performance Pro has been able to do this for us by streamlining the Performance Management and Performance Review process by offering a web based solution and eliminating the need for paper documents to support reviews, performance improvement plans, coaching forms, etc. Everything is offered and housed in one system and is completely customizable. Most systems that offer customization really mean that the system provider will customize it for you for a fee. What I found is that this can get extremely costly, and then you are reliant on the system provider for the simplest change. Performance Pro allows me to customize most elements of the Performance Review process and forms for free, and the system is completely user-friendly. There are a number of factors to select from, goals can be customized for specific positions and reviewed and evaluated periodically with employees throughout the year. If you are trying to sell this cost to your CEO, break it down; your administrative expenses will be reduced, and you should see an immediate return in that your goals and factors align directly with business objectives.
Cons:
There is nothing that I necessarily do not like about the product. If anything, my wish would be that it would fully integrate with my HRIS system. But I heard that this is going to be happening quite soon!
Michael
Staff Training & Development Manager in US
Banking, 51-200 Employees
Used the Software for: 2+ years
Makes Employee Evaluations Easy!
Comments: Overall, if you are doing performance evaluations, I haven't used a solution that was any easier Performance Pro. I can't recommend it enough.
Pros:
Doing employee evaluations is never fun, whether you are using software, or plugging the info into a word doc. That being said, every so often software comes around that makes it a little easier. Performance Pro manages to do the impossible - it makes capturing info throughout the review period simple, tracking goals a breeze, and presenting the actual evaluation a snap. Plus it spell checks everything so you don't have to play the "write in word and then copy and paste into the program you are using game."
Cons:
Sometimes, the interface can be a little clunky - finding certain features, if you don't use them every day, can be a little challenging. But, in all fairness, this is a relatively minor quibble.
HR Performance Solutions Response
3 years ago
Hi Michael, Thanks so much for the great feedback! We are so happy to hear our software was able to make the impossible happen for you in the world of performance management. If you are still having trouble finding certain features, please don't hesitate to connect with us using the Chat function within the software. We also have great Knowledge Base articles that can be accessed through the Support link. All the Best, The Performance Pro Family
Zee
Digital Operations Manager in Ukraine
Verified LinkedIn User
, 11-50 Employees
Used the Software for: 2+ years
Great for IT (and other) project management
Comments: If you are looking for a straightforward instrument to visually manage the workflow of the tasks for your business project - it's a great one.
Pros:
- customizable workflows for any kind of process - ability to add labels and epics to the tasks that make it more visual and easier to navigate - a plethora of available additional plugins for the JIRA workflows that allow doing pretty much anything with the tasks and boards
Cons:
- a bit complicated for an average user (compared to Trello by the same company, Atlassian) - sometimes can be confusing when there are a couple of boards with the same tasks but one is Kanban and other is Scrum...
HR Performance Solutions Response
4 years ago
Hi Zee, Thanks for the 5 Star review! So happy to hear you appreciate the customizable workflows. We have some new enhancements coming in 2019 that we think you will enjoy. We'll be excited to get your feedback. All the best, The Performance Pro Family