my2be
What Is my2be?
Built for organizations that want to deliver on DEI goals, developing and retaining talent. Everyone deserves an equal opportunity to realize their full potential. Yet as more people work remotely,
Read more
providing equal opportunities for development has become harder than ever. This is why we built my2be. My2be's people success platform enables you to easily launch, manage and continuously improve mentoring and development for everyone in their organization.
Read less
Who Uses my2be?
Scaling technology companies typically between 500 and 10,000 people who are focused on launching and managing inclusive mentoring and development programs across their business wherever teams work.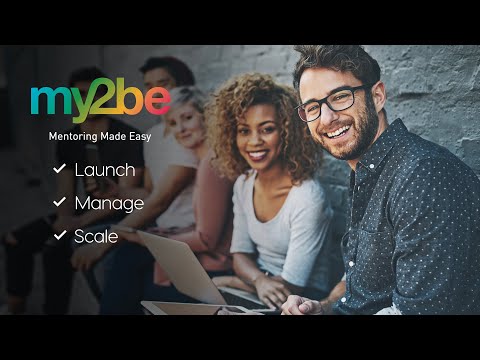 Not sure about my2be? Compare with a popular alternative
Not available in your country
Ummu Habibah
Assistant Manager Business Development in Malaysia
Verified LinkedIn User
Telecommunications, 1,001-5,000 Employees
Used the Software for: 6-12 months
Manage mentoring program easily with my2be.
Pros:
It's simple to feel alone in our digital age. My2be, on the other hand, makes it simple for our participants to look for particular expertise, markets, or offerings. Meeting and calendar management facilitates a friendly, low-barrier environment where people feel comfortable approaching strangers and giving information.
Cons:
Nothing about the application is problematic for us. I do not doubt that further updates to the product will indeed be released in the future, each bringing with it a slew of improved capabilities and introduce more advance and useful tools for us to be efficient with out mentoring program.
my2be Response
5 months ago
Thank you Ummu for your review!
Richard
CEO in UK
Verified LinkedIn User
Staffing & Recruiting, 11-50 Employees
Used the Software for: 2+ years
Superb concept well executed
Comments: Remote working, training support, mentoring less experienced staff, idea sharing etc.
Pros:
Very good for community building, mentoring support, bringing a group or business together. Good for e-meeting people to gather ideas or insights or sharing knowledge.
Cons:
Very little I don't like, always some UX improvements to be made such as reducing the number of clicks on sign in or meeting setup etc, but I wouldnt say "I don't like" more just tech areas to improve on.
my2be Response
2 years ago
Thank you for this Richard, we're delighted to be working with such forward thinking companies that value their people so highly.
Daniella
Marketing Manager in UK
Marketing & Advertising, 2-10 Employees
Used the Software for: 1+ year
Feel connected in a virtual world
Comments: [SENSITIVE CONTENT] have been supportive at every step. Their service and approachable manner is second to none and you really feel their passion to improve this product; what a great way to connect in an ever disconnected world.
Pros:
With the move to a more digital world, it's easy to feel disconnected. However, my2be allows an easy way for our members to search for key skills, industries or services that they'd like to explore more about. The scheduling appointments (grab a coffee) function reduces admin and data sharing and encourages an open community where it's not intimidating to introduce yourself.
Cons:
I'd love a little more flexibility in the profile set up so users can say what they want to get out of it and who they're looking to connect with (beyond the tags).
Gareth
Owner/Managing Director in UK
Accounting Software, 11-50 Employees
Used the Software for: 1+ year
Superb product the fits mentoring in the modern age
Comments: Superb, continue to use and would highly recommend.
Pros:
The ease in which it connected me to people that needed my help. Helped me to build my network easily and has had real long term benefits for my business
Cons:
The product is early stage but you can see where developments are being made. E.g. meetings take place with an integrated Zoom link rather than having their own in-built video-conferencing tool but I think it absolutely makes sense for an early stage product like this.
my2be Response
2 years ago
Thank you Gareth, it's been an absolute pleasure working with you to deliver a successful program. Your feedback is much appreciated.
Information Technology & Services, 11-50 Employees
Used the Software for: 1+ year
Excellent idea
Pros:
Really easy to navigate and share knowledge in what is developing into an amazing community. Great for network building, easy to use in general and lots of great features.
Cons:
Not much we don't like about the software. I'm sure there will be lots of new additions over time which will bring a wealth of added features to make the product better than it already is.