What Is Zipline?
Zipline is a mobile-first communications and task management solution that helps organizations improve employee engagement and operational alignment resulting in better store execution and profitability.
Zipline mirrors location and functional complexity, giving corporate and store leaders the ability to align daily activities to broader business objectives. Surfacing only the most relevant information to frontline teams keeps them connected and helps them to do their job.
Who Uses Zipline?
Our core mission is to improve the lives of frontline workers. Zipline helps engage frontline teams by driving operational alignment and improving store operations.
Where can Zipline be deployed?
Cloud-based
On-premise
---
Countries available
United States
Zipline pricing
Starting Price:
No free trial
No free version
Zipline does not have a free version and does not offer a free trial.
Pricing plans
Countries available
United States
Zipline videos and images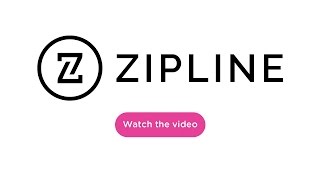 Features of Zipline
Access Controls/Permissions
Action Management
Activity Dashboard
Activity Tracking
Activity/News Feed
Alerts/Notifications
Audience Targeting
Calendar Management
Campaign Management Software
Chat/Messaging
Collaboration Tools
Commenting/Notes
Communication Management
Compliance Tracking
Create Subtasks
Email Management Software
Email-to-Task Conversion
Employee Directory
Employee Engagement Software
File Sharing Software
Import Tasks
Mass Notifications
Mobile Access
Multi-Channel Communication
Percent-Complete Tracking
Pulse Surveys
Real Time Notifications
Real-Time Chat
Recurring Tasks
Reporting/Analytics
Search/Filter
Task Editing/Updating
Task Progress Tracking
Task Scheduling
Task Tagging
Workflow Management Software
Elliott
Senior Operations Specialist in US
Retail, 201-500 Employees
Used the Software for: 2+ years
If you're in retail, you need this.
Comments: Zipline is a platform that I actually look forward to using, and has made my work significantly easier and my business infinitely more efficient. We all know communication is key in everything eery company does - so the benefits we've received have spread across every facet of what we do. I couldn't imagine us working without it.
Pros:
It seemed to be the only product on the market designed with the end-user in mind; the retail store team. Reports, analytics, roll-ups, etc are useless if the target of your communication can't get the basic information clearly and easily. Zipline was something that required no training for our team to use, it's so intuitive and clean that new hires can pick it up immediately and get going. This is even more significant when all of our training and on-boarding is hosted there!
Cons:
I wish I had a bit more personal control in maintaining our user lists or editing certain areas of the site. But the customer service team are ever present, fast, efficient and seemingly prescient at times - all of that means it's really no bother to ask them to do what I need and it's usually done in less than 15 minutes.
Alternatives Considered: Microsoft SharePoint, StoreForce, Zenput and Retail Execution Platform
Reasons for Choosing Zipline: Sharepoint wasn't intuitive, required too much knowledge to navigate resources, messages were often updated but not unilaterally and often leaving the old one inlace, causing confusion.
Switched From: Microsoft SharePoint
Reasons for Switching to Zipline: Clean, easy to use, met our people were they needed communication, excellent customer service/support, great value, and the ability to work with an evolving product.
Jason
Manager, Store Communications in US
Retail, 5,001-10,000 Employees
Used the Software for: 1+ year
Terrific Communication Platform
Comments: Overall, our partnership with Zipline has been very positive. They have terrific customer support and always seem to find a way to help when we need it.
Pros:
Zipline radically changed how we communication with our stores. The platform is so intuitive to use that it enabled a smooth rollout and our store teams enthusiastically adopted it. The search function is effective and efficient making it super easy for store teams to find the information they are looking for. The platform also makes it easy for our field managers to stay informed and understand the information that their stores received. At all levels, Zipline has enabled our organization to access our field communication and stay informed.
Cons:
Zipline has been a willing partner and willingly accepts feedback and suggestions for their product, many of which they implement quickly. We are currently partnering with Zipline to provide more flexibility with tasks and assigning different types of tasks when needed in different situations.
Alternatives Considered: Bigtincan Zunos
Reasons for Choosing Zipline: Zipline has a much more intuitive and forward-looking product.
Reasons for Switching to Zipline: Zipline was far more intuitive and easy to use.
Taryn
Manager - Store Communication in US
Retail, 10,000+ Employees
Used the Software for: 1+ year
American Eagle Outfitters Review
Comments: Very great all around!
Pros:
I really like how easy the software is to use on both your PC & iDevice, the system is the same on both platforms. In addition, the support we receive from the team is next level and unlike any other vendor we have worked with before.
Cons:
There are a few things we are hoping to grow with the platform over the next few years, but we know we will get there :)
Alternatives Considered: WorkJam and YOOBIC
Reasons for Choosing Zipline: We needed a platform that worked for our team and our field, Zipline was the right switch and had everything we wanted.
Switched From: Retail Execution Platform
Reasons for Switching to Zipline: Usability and really they were best in class compared to all other partners!
Nicole
Communications Manager in US
Retail, 5,001-10,000 Employees
Used the Software for: 1+ year
Love Zipline
Comments: They have radically improved our communications to our field teams, optimizing how stores receive and execute communications/tasks.
Pros:
Zipline is the best communications tool in the industry. It is so easy to use (both for publishers and for users), and their support team is the best in the business. If you make a suggestion on an improvement, they seem to instantly put it into action. They want their tool to be the best, so they listen and make it the best.
Cons:
Honestly, anything that I like "least" about Zipline is nitpicking. Compared to other options out there, it's like complaining about a 5-star vacation.
Scott
Manager, Global Retail Communications and Engagement in US
Retail, 501-1,000 Employees
Used the Software for: 1+ year
Review of Retail Zipline (Communicator's Perspective)
Comments: From the initial "explore" touchpoint, through implementation and on to "post launch" support, the Zipline team has been attentive, supportive and collaborative. I couldn't have asked for a better team to partner with (and I've experienced some rough integrations).
Pros:
Zipline provides a straightforward, highly intuitive and user friendly platform for end users (stores) and HQ administrators. The platform allowed us to take communications out of emails, where they frequently got lost, and put them in a one-stop-shop location that's easily accessible. I've found huge value in the task functionality as it helps drive accountability, the resource library as it provides a well organized repository for "evergreen" resources my stores need and the incredibly robust search functionality. I also really appreciate all of the effort the Zipline team put into distribution flexibility. As a brand that serves five different countries (as of now), three of which require translated materials, having the flexibility to segment out messaging by distros has been incredibly beneficial.
Cons:
I think Zipline does an exceptional job at product functionality, now I want them to focus on the overall aesthetics of the interface. In my mind, the next step is to make the tool feel more elevated (like many of the websites people visit when shopping).