What Is Flare Accounting?
ERP gets easier with our system. By providing real-time view of data, improving financial compliance, reducing risks of core business operations, enhancing customer service and much more through a user-friendly dashboards and reports, you get a premium integrated solution with an affordable price for managing all the processes of your business. It is suitable for small companies to large ones which are looking for a reliable solution that gives also flexibility.
Who Uses Flare Accounting?
The system is suitable for small, medium and large businesses in several industries that offer services or have production.
Where can Flare Accounting be deployed?
Cloud-based
On-premise
Flare Accounting pricing
Starting Price:
Flare Accounting videos and images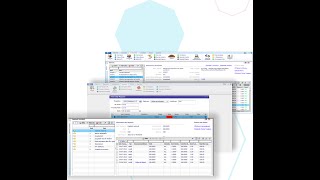 Features of Flare Accounting
CRM Software
Enterprise Asset Management
Financial Management Software
HR Management
Integrated Business Operations
Inventory Management Software
Reporting/Analytics
Supply Chain Management Software
Alternatives to Flare Accounting
Reviews of Flare Accounting
Reviews by company size (employees)
<50
51-200
201-1,000
>1,001
Franceska
Campaign developer in Albania
Tobacco, 10,000+ Employees
Used the Software for: 6-12 months
Finally I solve my problem with lot of excel sheets and formulas
Pros:
Very fast. User interface provide great experience and solution for small and big operation. Technical support Easy to use for each low and high skilled persons You can work from everywhere even if you do not have your own PC or laptop with you
Cons:
too many customizations lead to duplicate effort