Meta for Business
What Is Meta for Business?
Social media marketing solution that helps businesses create personalized marketing plans based on targeted audience and budget.
Read less
Who Uses Meta for Business?
Not provided by vendor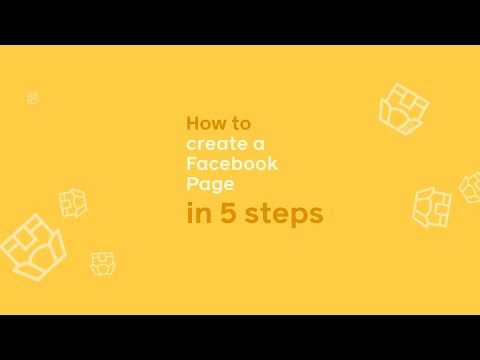 Not sure about Meta for Business? Compare with a popular alternative
Not available in your country
Alternatives to Meta for Business
Reviews of Meta for Business
Pablo
Ceo in Spain
Verified LinkedIn User
Computer & Network Security, Self Employed
Used the Software for: 2+ years
Meta all in one Campaign beast
Comments: Overall it's very easy , powerful and the mobile apps it's a game changer
Pros:
All in one page , all accounts, all pages , all instagrams, all paid method . It's very easy to use after you understand where is each thing
Cons:
Not very clear when create a new account for a customer through my bussiness portal
Connor
Owner in Puerto Rico
Retail, 2-10 Employees
Used the Software for: 2+ years
Alternatives Considered:
Buggy platform with many false disapprovals, suspensions, and restrictions.
Comments: Overall the experience has been stressful with several false suspensions that have been rolled back, as well as the current issue and lack of support.
Pros:
The targeting and ad optimization options are very powerful and work very well.
Cons:
While advertising on the platform since 2016 I have experienced several ad account suspensions, business manager suspensions, ad disapprovals, and many other compliance-based issues which lead to Facebook apologizing for the inconvenience and reactivating my assets or ads after an appeal. Recently however they have denied my appeal and continue to email me to "speak with a marketing pro to improve my ad performance" despite leaving me in the dark about my ad account suspension issues, leaving me unable to run ads.
Tracy
Business Owner in South Africa
Design, 2-10 Employees
Used the Software for: 2+ years
The best and cheapest way to market your business
Comments: I used Meta for business daily. It really is the hub of my social media marketing now – where I do my organic and paid marketing. It is still the cheapest place to run paid advertising for your business. It keeps improving each day and making it easier for business owners to run their marketing seamlessly. Especially the free content scheduler and planner, I love it!
Pros:
I use Meta for business to market my own business as well as my clients' businesses. From social media marketing (free) all the way to paid advertising. It is the only paid advertising I do for my business and clients. The free content scheduler for both Facebook and Instagram is life-changing. I save myself and my clients so much money. It can be a bit tricky to set up but there are plenty of tutorials to follow. I think that its way more simple to integrate now then a few years ag
Cons:
It can be a bit glitchy at times. Especially the content scheduler.
Achraf
Freelancer in Morocco
Verified LinkedIn User
Arts & Crafts, Self Employed
Used the Software for: 2+ years
Meta the best place for business
Comments: great experience and ill keep using it
Pros:
what i really like about meta is the professionalism and the simple way of use it can really help you grow your business and get clients from all over the world and i think it is the best option since every one in the world right now is connected with the same platform
Cons:
what i like the least about it is that restrictions policies sometimes it is over reacted i don't know if that made with a team behind screen or by robots by it definitely need some improvements but yet i see that it is still the best place where we can grow our business
Can
manager in US
Verified LinkedIn User
Retail, 2-10 Employees
Used the Software for: 2+ years
Alternatives Considered:
owner manager
Pros:
best place to sell furniture and cars i love it
Cons:
takes time to create a post sometimes overall is good