What Is Meta for Business?
Social media marketing solution that helps businesses create personalized marketing plans based on targeted audience and budget.
Who Uses Meta for Business?
Not provided by vendor
Where can Meta for Business be deployed?
Cloud, SaaS, Web-based, Mac (Desktop), Android (Mobile)
Countries available
United States
Countries available
United States
Meta for Business videos and images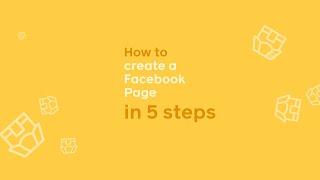 Compare Meta for Business pricing with similar products
Features of Meta for Business
Activity/News Feed
Automated Publishing
Content Management System (CMS) Software
Group Management
Media Library
Multi-Account Management
Post Scheduling
Real-Time Chat
Reporting/Analytics
Social Promotion
Alternatives to Meta for Business
Reviews of Meta for Business
Neels
Owner in South Africa
Verified LinkedIn User
Information Technology & Services, 2-10 Employees
Used the Software for: 2+ years
Powerful Platform to Manage Many Accounts
Comments: I run ad campaigns for clients and without the Business Platform my job will be infinitely more complex (like logging in and out of client dashboards)
The Business Platform performs that integration function easily and effectively.
Pros:
The most impactful feature is the ability to run many campaigns for many clients on one single platform. Each one with a unique set of access levels for individual assets. This can get extremely complex but the Meta for Business platform got it sorted.
Cons:
The one thing I miss on the platform is a graphical display of campaign/adset/ad performance on the top of the campaign management screens like you get on the Google Ads platform. Granted this is available in reporting views but to have a visual representation of your data where you manage it is very powerful.
Noah
Creative Mind in U.S.
Media Production, Self Employed
Used the Software for: 6-12 months
Meta for Business | Is it any good?
Comments: Meta for Business is well-worth your time. It allows you to easily streamline your posts and content into daily, weekly, or monthly posts. You can see them on a calendar clearly, even the posts you sent out earlier (they're just darkened out a bit). I've used it to respond to messages, comments, schedule a month of content posts, and shape posts for my audience demographics.
Pros:
Meta for Business is a social media content management service that allows you to schedule posts, ads, see audience demographics and statistics, and respond to interactions and messages. It feels like Facebook and Instagram combined into one platform, though without the content feeds from either. For me, this is great. I spend less time scrolling through social media, and more time planning ahead. Meta for Business (MfB) is very easy to use and setup. Just connect the accounts you want to use, and there you go. When you begin to schedule posts, it'll bring you to a calendar (day, week, month), and you'll be able to schedule your posts on any platform connected (FB, Insta, Pages) easily. You can even schedule the same post to go off on multiple platforms with a simple click of a button. You can respond to notifications on your posts through the service, whether or not you're logged into Facebook or Instagram doesn't matter. You can also send messages, and respond to private DMs.
Cons:
The software is easy to use, but sometimes the Instagram messages and notifications are weird. It'll tell me I have a notification, but it'll be a few weeks old. When I click on the notification, it doesn't go away. I've done advertisements through the software, and while it comes back and shows me statistics of who has clicked on my links, I've never received comments or interactions other than the ones it says I have. It makes me wonder how effective an ad tool it actually is.
Food & Beverages, 2-10 Employees
Used the Software for: 2+ years
Way too much useless crap just to check messages
Comments: Horrible, I would rather support anything else than Zuckerberg. He is evil.
Pros:
Everyone uses Facebook or whatever you want to call it.
Cons:
It takes 10 minutes just to find your inbox. There is way too much clutter of useless stuff on the screen. The other major problem I have is freedom of speech. My personal account gets suspended all the time and don't even say anything to deserve. That is one thing but not only do they steal money from me for the business account and my business is legally a separate entity, I am unable to post on my business account which has cost me my business as we are almost bankrupt because I rely on social media but can't use it.
Chris
Managing Director in Zambia
Verified LinkedIn User
Transportation/Trucking/Railroad, 2-10 Employees
Used the Software for: 2+ years
Alternatives Considered:
Bang for Bucks
Comments: Exceptionally good. With one to one training, you maximise your investment returns
Pros:
Facebook had their employee Israel contact me and walk through the process with each targeted campaign. He was exceptional
Cons:
Nothing much as yet. Once you're trained it is very user friendly
James Q
Director of Digital Marketing in U.S.
Verified LinkedIn User
Financial Services Software, 2-10 Employees
Used the Software for: 2+ years
Alternatives Considered:
Software is Mediocre, but audience is huge
Comments: Overall, Meta for Business drives the vast majority of my business results.
Pros:
There are more targeting options and modes of creativity than you could possibly explore in a lifetime. Facebook's results are really only limited by how creative you can get about how you strategize getting those results.
Cons:
For a company with such a huge warchest of money, they really could invest in a less buggy platform and something requires a little less manual control.