What Is CabinKey?
A complete vacation rental solution that provides businesses with the tools to manage the complexities of vacation property. CabinKey allows businesses to manage the rates and availability of cabins, rooms, campgrounds, and more with carefully crafted tools. Features include an overview dashboard, a search tool for availability and rates, an integrated booking engine, a reservation calendar, guest management and communication.
Who Uses CabinKey?
Small and Medium resorts, lodges, ranches, campgrounds, and Bed & Breakfasts.
Where can CabinKey be deployed?
Cloud-based
On-premise
---
About the vendor
Northern Voyageur
Located in Cloquet, US
Countries available
Canada, United States
CabinKey pricing
Starting Price:
US$119.00/month
No free trial
No free version
CabinKey does not have a free version and does not offer a free trial. CabinKey paid version starts at US$119.00/month.
Pricing plans
About the vendor
Northern Voyageur
Located in Cloquet, US
Countries available
Canada, United States
CabinKey videos and images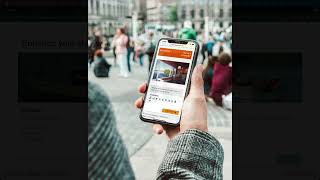 Features of CabinKey
Channel Management Software
Contact Management Software
For Vacation Rentals
Guest Communications
Guest Experience Management
Housekeeping Management
Online Booking
Payment Processing Software
Reporting & Statistics
Reservations Management
Recreational Facilities & Services, 11–50 Employees
Used the Software for: 1-5 months
Source: SoftwareAdvice
Cabin and RV Park rental property
Comments: Great experience overall. Easier, faster, accurate, stress reliever!
Pros:
This software is very complete, comprehensive, and user friendly. Navigation around all program parameters that we utilize, from rental cabins, to rv sites, boats, P.O.S items etc., is easy! Reservation data entry and tracking is simple e.g., making the reservation, tracking payments, accessing guest history, sending notifications etc.
Cons:
Nothing really. While setting up our resort with CabinKey, [sensitive content hidden] worked with us to taylor the system to best suit our business needs. We ended up with the best product for ourselves.
Alternatives Considered: Campground Master
Reasons for Choosing CabinKey: Much more/better tailored to our type of business
Switched From: innRoad
Leisure, Travel & Tourism, Self Employed
Used the Software for: 2+ years
Source: SoftwareAdvice
BEST RESERVATION SOFTWARE for RESORTS!
Comments: The proof of CabinKey Reservation System shows in the increase in reservations. Our resort owners are extremely pleased with the functionality and how user friendly this software is.
Pros:
Resort owners on Lake Vermilion have had the opportunity to try several reservation systems. While all these systems work, none have worked as well as CabinKey Reservation System. The reason why CabinKey has accelerated above and beyond any other reservation structure, is because it was developed specifically for resorts. The other reservation platforms are modified from the hotel reservation archetypal platform to function in a resort model. While these reservation systems work, there are many limitations. Most resorts have minimum stays, hotels typically are for one-night layovers. Moreover, resorts offer amenities such as boat rental, fishing guides, meal plans and so on that your typical hotel don't. CabinKey has solved all these issues. It is user friendly! This reservation system can be modified by the resort owner and not by some software technician, as no two resorts are the same. A resort owner can add or remove amenities as they choose. CabinKey is accessible Mobily for the resort owner who is on the go. The greatest benefit CabinKey offers is online booking and payment which is linked to your financial institution. The resort owner doesn't have to take valuable time answering the phone to book a reservation if he is busy with other projects or wants to spend valuable time with his/her family. Remember most reservations take place after hours. If you are a resort owner, Lake Vermilion Resort & Tourism Association strongly recommends CabinKey!
Cons:
There is nothing LVRTA least likes about CabinKey.
Leisure, Travel & Tourism, 11–50 Employees
Used the Software for: 1-5 months
Source: SoftwareAdvice
Too early to tell yet
Pros:
Cloud-based is what we need for on the go super busy resort owners.
Cons:
Still tweaking customization options and reports.
Leisure, Travel & Tourism, 2–10 Employees
Used the Software for: 2+ years
Source: SoftwareAdvice
Reservation system and online booking
Comments: [SENSITIVE CONTENT] has been very good to work with. He stands up for what and how he has to operate the system but will always explain to my satisfaction or change if possible. His chat system of problem solving/ question answering has always been timely and problem solving. He is willing and able to modify Cabin Key to make it work for individual properties. This is all reflected in the number of online bookings/ deposits I receive.
[SENSITIVE CONTENT] and Cabin Key have partnered with me to enhance my business model and we look forward to
Pros:
This system makes it as easy to use for our guests and vacation searches as it is for me the primary user to operate.it is user friendly and changes and upgrades are facilitated easily and timely. The system has a feel and use that it was designed specifically for my needs.
Cons:
Parts of this software and process that we're not to my liking or ease of operation we're fixed or changed as needed. All software can be a bit too technical but it's the nature of software. I do not have any least liked now.
Hospitality, 2–10 Employees
Used the Software for: 1+ year
Source: SoftwareAdvice
Built by resorters for reporters
Comments: This is a great step in the right direction for our business. This platform has the perfect fit for our business. It is a product, years in the making and fine tuning, built wit the help of multiple businesses that all operate in different ways and yet this platform now works for all of them.
Pros:
The amount of options and customization is incredible. The multiple uses for the platform provide businesses with unique choices. It is fairly user friendly and when questions arise the customer support is always there to help and guide you through any issue.
Cons:
One may always complain about software set up and data entry but that's on us. Once your data ( client lists, contact info, reservations, property specifics, units, ad ons, and everything else, it works great.