What Is Clubspeed?
The Clubspeed system is a simple, yet extremely powerful and easy-to-use system for every member of your team. Our solution helps you take care of your customers while collecting valuable insight into their behaviors. Clubspeed develops and adapts our solution specifically for the needs of your business; simply sit back, relax, and let us do all the heavy lifting. Regardless of your specific needs, the world's most trusted family entertainment platform is here to help you succeed!
Who Uses Clubspeed?
A venue management system to manage your FEC, trampoline, kart or racing center, play zone, mini-golf, laser tag, and more: CRM, Digital Waivers, POS, Digital Gift Cards, Online booking, RFID.
Where can Clubspeed be deployed?
Cloud-based
On-premise
---
Clubspeed support
Phone Support
24/7 (Live rep)
Chat
Clubspeed pricing
Starting Price:
US$399.00/month
No free trial
No free version
Clubspeed does not have a free version and does not offer a free trial. Clubspeed paid version starts at US$399.00/month.
Pricing plans
Clubspeed support
Phone Support
24/7 (Live rep)
Chat
Clubspeed videos and images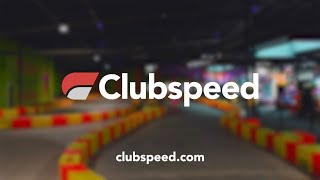 Features of Clubspeed
Accounting Integration
Activity Dashboard
Alerts/Notifications
Attendee Management
Barcode / Ticket Scanning
Billing & Invoicing
Budgeting/Forecasting
Calendar Management
Calendar/Reminder System
Contact Database
Contact Management Software
Contract/License Management
Customer Accounts
Customer Data Management
Customer Management
Data Import/Export
Discount Management
Document Storage
Electronic Signature
Email Management Software
Email Marketing Software
Employee Management
Event Scheduling
Exhibit/Vendor Management
Interaction Tracking
Inventory Management Software
Lead Management Software
Lead Qualification
Marketing Automation Software
Mobile Access
Payment Processing Software
Point of Sale (POS)
Promotions Management
Quotes/Estimates
Registration Management
Reporting/Analytics
Reservations Management
Reserved Seating
Resource Management Software
Returns Management
Sales Management
Sales Reports
Segmentation
Social Media Integration
Social Promotion
Staff Management
Task Management Software
Third Party Integrations
Ticket Reservations
Ticketing Software
Alternatives to Clubspeed
Recreational Facilities & Services, 11-50 Employees
Used the Software for: 2+ years
ClubSpeed Review
Comments: Very positive. I researched other programs before we went with Clubspeed and have been very pleased. They continue to offer upgrades and new features. Their customer support had always been able to handle any issues we may have and often times I feel they have gone above and beyond.
Pros:
Software is easy to learn and has enough features to run our karting facility. Reports are easy to pull and analyze. When we had a problem, a quick call usually worked it out.
Cons:
None really. No complaints at all.
Entertainment, 201-500 Employees
Used the Software for: 2+ years
Clubspeed
Comments: These guys are on the ball! I don't think think they can be topped by any company in means of of support. This team is very responsive to answering questions and addressing any concerns 24/7. Every team including but not limited to software support, development and onboarding has been has been absolutely amazing. 10 out of 10!
Pros:
Clubspeed has made a huge impact on how we run our operations and our customer experience at FastTrax. Starting with the the Self Serve Kiosk, this has been a HUGE for our overall operations. Customers are able to purchase almost anything from the kiosk, which has been taking in over 50% of our income for the entire facility. Its fast and easy to use. Race schedule goes hand and hand with the self serve kiosk, allowing us keep control of resource availability, all while schedule birthday parties and group events from the Clubspeed event management platform. Prior to events we're able to quote, invoice, collect payments and get waivers signed. Web bookings are also available for multi--activity, this will soon be a critical piece for us. Last but not least, if it doesn't exist it can be built. We have the advantage of having software engineers on our staff who have 100% to Clubspeed's API, allowing virtually anything to be accomplished
Cons:
This is actually hard to say and I have to be really critical to even find a couple items. I believe Clubspeed can bridge a couple more gaps between there existing software platforms. - POS allows for memberships, membership based purchase and renewals. That feature was not yet brought over to the kiosk. - Web allows for purchases but has very little integration to the waiver system. Person who purchased has to sign waiver on location, though guests can sign online. A simple link for everyone to register might fix this. - Intercard could be expanded on kiosks - Event check in not available on self serve kiosk, though its available on the another registration type kiosk. I must say, Clubspeed listens and adapts, I'm sure we'll see some of these soon!
Entertainment, 11-50 Employees
Used the Software for: 2+ years
Great Solution for Entertainment Centers
Comments: Overall our experience with Clubspeed is fantastic. I truly believe it comes down to their employees and the relationships you can build with them. Our account manager is awesome and helps us out with everything we need.
Pros:
Clubspeed can be an all-in-one solution if you wanted it to be. They do just about everything, which can be nice for certain facilities that do not want to deal with the hassle of having multiple vendors. Their support is by far the best we have ever dealt with. We use them weekly for miscellaneous things and they are always friendly and work to get you the right answers. My favorite thing about Clubspeed is that in the past year or two, they have been working and coming up with a lot of improvements that make things easier for managers and business owners, such as reporting documentation, etc.
Cons:
Since they do a lot, some attributes may not be suited or could be better for your facility if you are willing to pay for another vendor. The inventory management and process for concessions for example is just fine for small things, however with the operation of a larger kitchen you might be better off with a company that only specializes in the food industry.
Barry
General Manager in Ireland
Leisure, Travel & Tourism, 11-50 Employees
Used the Software for: 2+ years
Excellent All In One Package
Comments: Overall we are very happy with Clubspeed. It has everything you need in one package and is a very professional system, and user friendly for both staff and customers..
Their support team are very helpful, and are always happy to help. New ideas can be put to them and they are more than helpful to try and help and develop new features for you.
[SENSITIVE CONTENT HIDDEN] have been so helpful for us over the last 3 years using Clubspeed, as have others in the support team. They are a great help.
Pros:
Clubspeed is a very modern, and very professional system. A system that consists of everything a business needs from Timing System, to Booking Systems, POS and much more. Very user friendly from customer perspective also, and aesthetically it is very professional and impressive with the displays available in house and online for the customer to see.
Cons:
Some aspects of E-Commerce could certainly improve, and there are plans to so. Would love to see a more secure online payment feature such as 3D Secure which is worldwide at the moment. Accounting and reports could improve also.
Blakeley
Director of Operations in US
Entertainment, 51-200 Employees
Used the Software for: 1-5 months
Club Speed Review
Comments: Our overall experience with Club Speed so far has been good. The support team is always readily available to help. And being able to streamline all aspects of the business - from online ticket sales to event management to go kart timing systems - has been very beneficial to our business.
Pros:
That we can use Club Speed for our go-kart timing in addition to an overall POS system, rather than using two different software's.
Cons:
The process for checking customers in takes a long time. I wish the reporting features were more customizable and could provide more options for reporting purposes.
Alternatives Considered: CenterEdge Advantage
Reasons for Choosing Clubspeed: We needed an "all-in-one" software to facility the needs of our changing/growing facility.
Switched From: CenterEdge Advantage
Reasons for Switching to Clubspeed: We needed an "all-in-one" software to facility the needs of our changing/growing facility.