What Is PrintStream Fulfillment?
PrintStream Fulfillment is an intelligent marketing collateral planning and distribution management system. The solution is both powerful and flexible with customization tools and web based applications that allow your customers and your fulfillment team to work together seamlessly and efficiently. Whether you need just basic pick & pack fulfillment features or more complex Print-On-Demand workflows PrintStream provides a suite of modules to meet your needs.
Who Uses PrintStream Fulfillment?
- Commercial printers offering warehousing and inventory management - Fulfillment distribution service providers offering retail fulfillment services
Where can PrintStream Fulfillment be deployed?
Not provided by vendor
---
About the vendor
ePS
Located in Fremont, US
Founded in 1989
PrintStream Fulfillment support
Countries available
Australia, Canada, United Kingdom, United States
PrintStream Fulfillment pricing
Starting Price:
No free trial
No free version
PrintStream Fulfillment does not have a free version and does not offer a free trial.
About the vendor
ePS
Located in Fremont, US
Founded in 1989
PrintStream Fulfillment support
Countries available
Australia, Canada, United Kingdom, United States
PrintStream Fulfillment videos and images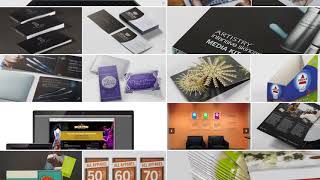 Features of PrintStream Fulfillment
3PL Management
Alerts/Notifications
Barcoding/RFID
Forecasting
Inventory Management Software
Kitting
Multi-Location
Order Management Software
Purchasing & Receiving
Quality Management Software
Receiving/Putaway Management
Returns Management
Shipping Management
Alternatives to PrintStream Fulfillment
Reviews of PrintStream Fulfillment
Lynn
Vice President in US
Printing, 51-200 Employees
Used the Software for: 2+ years
Feature Rich But Some Things Need Improvement
Comments: Our overall experience with EFI Printstream has been positive.
Pros:
We are using Printstream solely for Fulfillment. What I like about the software is that it integrates well with EFI Pace and Process Shipper. As an early adopter of the software, I appreciate how EFI shared with us its development plans for Printstream and sought and listened to our input and suggestions as we worked with the product after it had been acquired by EFI. We also liked the fact that there were SQL tables we could access and use them to create custom reports if necessary.
Cons:
There was definitely a learning curve getting started with Printstream. Our trainer didn't have the knowledge of Pace that was needed to help us with the integration. Some of Printstream was still in Visual Basic and the naming conventions (e.g., project, nomination) were quite different than other fulfillment products we were using. It took some getting used to. Now, our biggest frustration is that there are files and tables that need to be changed when we have a problem that only a support rep can access, and we often have to wait days to get the problem addressed. Also, the software has no sensible way to create billing for storage, or to use a customer-owned inventory item as a raw materials for imprinting to create an on-demand finished goods item.
Shelly
MIS Supervisor in US
Printing, 1,001-5,000 Employees
Used the Software for: 2+ years
PrintStream--Not integrated with my MIS
Comments: EFI didn't have staff that knew how PrintStream/Foundation/Planner worked when integrated. I still find during user training we are given guidance based solely on PrintStream as a stand-alone product. Due some to internal staff changes and because of shortcoming of the integration, our PrintStream implementation has been painful.
Pros:
PrintStream was first in class fulfilment software. It was sold as being integrated to Monarch.
Cons:
As we started into our integration we found PrintStream has basic integration with Monarch Foundation and none with Planner. While over the last two years EFI has improved the integration with Foundation and done some customer work for us with Planner, it is still not a first in class Fulfilment system when integrated to the Monarch Suite. During our first attempted at implementation EFI staff didn't know how the software worked with integrated to Foundation and the Foundation staff didn't now how the integration worked with integrated to PrintStream. The support staff has learned, but Walsworth has pointed out numerous integration shortcomings as we have attempted to integrate for over two years.
Michael
VP of Marketing in US
Printing, 51-200 Employees
Used the Software for: 2+ years
Powerful Program in the right hands.
Comments: If you are ready for a robust fulfillment management program with an amazing implementation and support team then this is your program.
Pros:
This software was a tremendous upgrade to our former fulfillment module. It offers features and capabilities that we could never have dreamed of.
Cons:
The pros/features can also be cons if you are not ready to take a hard look at your processes and make sure to use this powerful program to its fullest.
Melissa
Systems Administrator in US
Printing, 501-1,000 Employees
Used the Software for: 2+ years
EFI PrintStream Fulfillment
Pros:
We are able to automate the Fulfillment order processing but integrating it to our MIS and Shipping solutions. Web2PS allows us to integrate Third Party Storefronts for ease of customer ordering and notifications. Having PrintStream Inventory connected to Fulfillment allows us to keep the Available Balances current on our external Storefronts at all times.
Cons:
The Customer Sales Order ID doesn't print on the Invoice. This has been a request for the customers for many years.
Bobby
Director of IT in US
Printing, 51-200 Employees
Used the Software for: 1+ year
Pintstream - OTP
Comments: The product is not much user friendly. Some users at our organization still struggle to use it correctly. As an IT administrator I find myself correcting user mistakes or software glitches on daily basis. I have to do at least one support ticket a week.
Pros:
Integrated Pick Pack , Shipping , Inventory Management and Billing.
Cons:
This software is impossible to deploy without consistent oversight of an IT administrator or specialist. Integration with DSF and Monarch is fragile. Things go wrong all the time.
Alternatives Considered: Personica
Reasons for Choosing PrintStream Fulfillment: We needed a solution to seamlessly integrate with Monarch and DSF which are both EFI Products.
Reasons for Switching to PrintStream Fulfillment: Because we were already using DSF Marketplace and Monarch and required the solution to provide seamless integration.