Quickbooks Point of Sale
What Is Quickbooks Point of Sale?
QuickBooks Point of Sale is an all-in-one solution with the software, hardware and payment service you need to sell online and in-store. With ecommerce integration, contactless payments and multichann
Read more
el inventory management, youll have the information you need to make better decisions. Instantly see what's selling, what's not and what to reorder. Reward customers and keep them coming back with the built-in rewards program. Sync automatically with QuickBooks so you're ready for tax time.
Read less
Who Uses Quickbooks Point of Sale?
Small to mid-sized retailers and businesses that have point of sale and inventory management needs. Used across various industries and for retailers selling both online and in-store.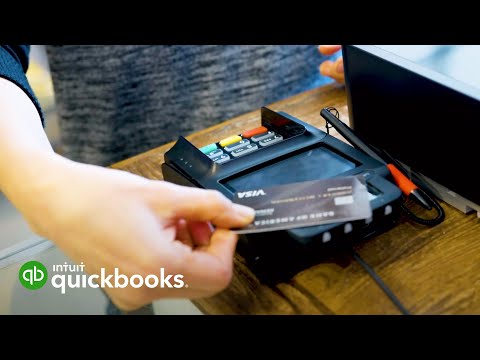 Not sure about Quickbooks Point of Sale? Compare with a popular alternative
Not available in your country
Alternatives to Quickbooks Point of Sale
Reviews of Quickbooks Point of Sale
Christopher
Independent Distributor in US
Verified LinkedIn User
Construction, 2-10 Employees
Used the Software for: 2+ years
My swiss army knife
Comments: Its my go to book keeping tool I have used it I "Trust" it and would highly recommend it to any business no matter the industry or size .
Pros:
Easy to understand so its easy to train new users I have used this software in my construction business and a store manager it easily helps me manage multiple pos devices both in store and in the field making tax forms and reports quick and easy to create .
Cons:
There is a learning curve for some uses of the software
Intuit Response
4 years ago
We're proud to be backing Pace Products inc, Christopher. Thank you so much for sharing your lovely review with us, as it's wonderful to hear that you find the program so easy to use. I want to ensure you have all of the resources you need to help those you train get past the learning curve that is usually associated with a new program. For this reason, I encourage you to check out the QuickBooks Community website. It's a resource hub filled with a wealth of self-help knowledge articles that cover a wide range of QuickBooks-related topics. The following link will take you there: https://quickbooks.intuit.com/community/US-QuickBooks-Community/ct-p/community-us Additionally, here's another link that will take you to a list of video tutorials that also cover many of the various features QuickBooks has to offer: https://www.youtube.com/playlist?list=PLVxBmyedTVhTRQRYeZJfVBpz_12zwHc6Z Thank you again for reviewing our software, Christopher! Clay, The QuickBooks Team
audric
personal trainer in US
Health, Wellness & Fitness, Self Employed
Used the Software for: 6-12 months
Surprised how easy it was to use
Pros:
best part of this software was how quickly I can process the payments while maintaining a constant log of each sale.
Cons:
no features really missing I just had to over come the learning curve to be honest.
Dora
business owner in US
Retail, 2-10 Employees
Used the Software for: 2+ years
Alternatives Considered:
Quickbooks POS
Comments: Our overall experience since using POS 19.0 has been BAD.
Pros:
The system is fairly easy to use and generally intuitive.
Cons:
Since they did the upgrade to 19.0 they removed the multiple email options. We have used Quickbooks POS for over 12 years and it worked well. There were a few minor things we had to work around, but that was okay and it served our company well. Since upgrading to 19.0 we have had nothing but problems. Feature were taken away, the screens freeze, it locks up our computers, etc. Then there is the service issue - it will shut down my entire POS system so I'll have customer calling or waiting and not POS, can't process credit cards, ets. You call for service and it 15 minutes or more to get assistance. You go online for "faster service" and get a technician that can't help. HORRIBLE customer service. Once in a while you'll get a good technician who is knowledgeable, but that is very rare.
Verified Reviewer
Operator in US
Verified LinkedIn User
Transportation/Trucking/Railroad, Self Employed
Used the Software for: 2+ years
Alternatives Considered:
The software you need when opening a small business
Comments: For those opening a small business, how to process payments is one of the key questions that need a solution and with this you have the ability to get paid from your customer.
Pros:
The easy functionality and all the different features that I didn't think about that would be there to help get a company going
Cons:
The time it takes to put in all information
priscilla
Sole proprietor in US
Consumer Services, 2-10 Employees
Used the Software for: 2+ years
Alternatives Considered:
This pos system exceeds my needs
Comments: This program had everything that I wanted not only did it meet expectations that exceeded them and even was ahead of me in being able to navigate problems I didn't even realize I would have
Pros:
They think of just about everything and they make it so easy that it almost does it itself
Cons:
There's there's a lot of content so it can be a little confusing at first but once you get it going it is smooth sailing from there