Sage HR
What Is Sage HR?
Sage HR streamlines HR for customers in over 1,200 cities worldwide. Sage HR modular platform includes; leave management, timesheets, shift scheduling, expenses, performance and recruitment. Sage HR
Read more
reporting gives you full visibility of your workforce with one source of the truth and the Sage HR app allows your employees to self-serve 24/7. Book a free demo now to find out how Sage HR can support your business.
Read less
Who Uses Sage HR?
Sage HR is the ideal choice for small-to-medium businesses that don't want to get bogged down in using spreadsheets or paper to manage their employees.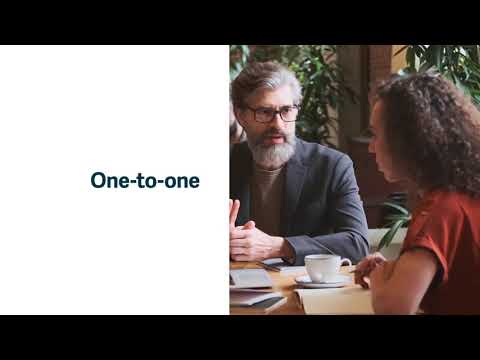 Not sure about Sage HR? Compare with a popular alternative
Stefan
Managing Director in Thailand
Online Media, 11-50 Employees
Used the Software for: 1+ year
Great
Pros:
For our company, it greatly simplifies the managing the holiday entitlement of our employees. Our employees appreciate the real-time view of their day-off and holiday balance.
Cons:
- Day Offs: In our company the day offs are flexible. Employees are supposed to take 2 day-offs per week, but sometimes these day-offs are shifted to the next week. (It's always within the same month though.) It would be great to have some way to be alerted/monitor if someone requests more day-offs than they are entitled to. Right now I have to count the day off requests to make sure it's within their day-off limit. (Right now a staff could request more day-offs that they are entitled to.) Having this said, I don't want it to be shown as a yearly quota, same holidays and public holidays, as these days can be taken anytime, while day-offs are not of that nature. However, a monthly quota would be fine. - Time Tracking: What is definitely missing is time tracking (for which we use HubStaff now) and overtime/undertime tracking. Our employees track their working time, and have a floating balance of time. Cake would be the complete and perfect HR solution if there was everything at a glance - the balance of Holiday, Public Holiday, Sick Days, Day-Offs and Over/Undertime. Ideally, being able to differentiate between freelancers and full-time staff - where freelancer time results in salary and full-time staff time results in time balance. Also, overtime should be able to be mutated (to holiday / day-off) or pay-off (define a per-hour amount for the time, calculate the pay-off, deduct the time from the balance.)
HR Bakery Response
5 years ago
Hi Stefan! Many thanks for the detailed and honest review! We are making leave requests far more transparent for managers so that you can be alerted when they are overspent. I'm going to set up a call with you to make sure you're being onboarded to the new Timesheets module we have been developing over the last months!
Furniture, 11-50 Employees
Used the Software for: 2+ years
Alternatives Considered:
Great software with a great team behind it
Comments: We solve the complexity of holidays clashing with Cake HR. It's a a core part of our business that every employee uses.
Pros:
I love how simple it is for our team to request holidays and to monitor sick days also. The interface is nice too.
Cons:
The app is a bit limited and it would be helpful if it offered a full calendar view.
HR Bakery Response
3 years ago
Many thanks, Craig! In case you feel that you have any other feature suggestions you want to share with us, please make sure to post them through your app or profile, green box at the bottom of right corner :) Best regards, Viktorija
Edward
Head of People & Culture in Hong Kong
Information Technology & Services, 51-200 Employees
Used the Software for: 6-12 months
Alternatives Considered:
A solid option for a startup and SME
Comments: This has been a great solution to managing the day to day HR ops. I also like that i feel that i am contributing to making this product better such is the interaction with the CakeHR team. I am starting to reach some scalability limits but this software is evolving and i wouldn't hesitate to recommend it to a startup or SME.
Pros:
It has all the standard features you need at a budget friendly cost and the customer support is responsive. The UI is intuitive, even for the employees who didn't really need any training to use it. I also like the G-Suite and Slack integration.
Cons:
It needs more feature updates to have better functionality and scalability - the support team and community is pretty good at taking on requests and fixing bugs though.
HR Bakery Response
3 years ago
Dear Edward, Thank you very much for your insightful review! Do not hesitate to share your ideas with us, your feedback really matters :) With thanks, Viktorija
Anna
Head of HR in Hungary
Commercial Real Estate Software, 51-200 Employees
Used the Software for: 2+ years
Cake is great for small companies
Comments: Overall we are happy and will continue to use Cake for hopefully many more years. We hope our requestes will be taken to development
Pros:
It was very easy to setup it´s quiet user friendly it allows some automations vie receipts price is based on users
Cons:
as we grow very fast our needs change, even tough the cake team did implement a few changes to also accommodate our needs some are not satisfied yet: option to choose a worktime pattern when adding new user complex leave policy setup with formula for holiday allowance based on i.e. (age, number of children etc.)
HR Bakery Response
3 years ago
Dear Anna, Many thanks for your honest feedback! I just wanted to mention that there is automation available for some other tools except recipes. Let's get in touch to discuss our further cooperation and make sure you're making the most out of your subscription with us. With thanks, Viktorija
Laura
Global Culture & People Happiness Lead in Spain
Marketing & Advertising, 201-500 Employees
Used the Software for: 2+ years
Cake HR is a Strategic Partner for Findasense
Comments: Has helped us a lot in the optimization, automatization and agility to handle our employee data and processes like leaves, feedback, goals, etc.
We have established an alliance with the Cake HR team and this has allowed us to customize the app to our and being able to find solutions to our daily needs.
Pros:
Intuitive for its use, user friendly, modern look, flexibility in workflows and constant improvements in the app. The best part for us is that we have constant contact with the support team and work very closely in designing processes and workflows to respond our internal needs.
Cons:
We are working on having a more horizontal structure and be able to install a collective decision making process. So far Cake HR needs for everyone to have a "manager" for approvals in many of the processes so sometimes we need to think around that. This is not a mejor limitation since the app also allows for some processes to have automatic approvals, but would be interesting to evaluate new organization models.
HR Bakery Response
3 years ago
Dear Laura, Thank you for having taken your time to provide us with your valuable feedback! Our goal is to keep new and existing CakeHR features fully customizable, therefore options for different organization models will be definitely considered :) With thanks, Viktorija