What Is MyPOS Connect?
A Cloud "enabled" POS solution for growing retailers who want to manage multiple stores with ease. The rock-solid reliable POS app operates with or without an internet connection and integrates to popular EMV-compliant merchant services providers. Powerful back office inventory tools ensure maximum returns on every inventory spend. Flexible customer relations features build loyalty and enable proactive marketing campaigns. Run real-time reports from any browser, anywhere, anytime.
Who Uses MyPOS Connect?
Specialty retail market; small to mid-sized retailers.
Where can MyPOS Connect be deployed?
Cloud-based
On-premise
---
About the vendor
Tri-City Retail Systems
Located in Niagara Falls, US
Founded in 1996
Countries available
Canada, United States
MyPOS Connect pricing
Starting Price:
MyPOS Connect does not have a free version.
About the vendor
Tri-City Retail Systems
Located in Niagara Falls, US
Founded in 1996
Countries available
Canada, United States
MyPOS Connect videos and images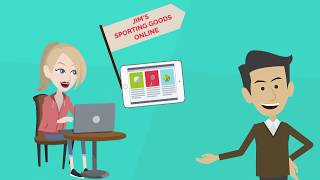 Features of MyPOS Connect
Accounting Integration
Barcode / Ticket Scanning
CRM Software
Credit Card Processing
Customer Accounts
Debit/Credit Card Processing
Discount Management
Email Marketing Software
For Retail
Gift Card Management
Inventory Management Software
Item Management
Multi-Location
Payment Processing Software
Point of Sale (POS)
Pricing Management
Purchase Order Management
Reporting/Analytics
Retail Inventory Management Software
Retail Management
Returns Management
Returns Tracking
Sales Reports
Touch Screen
Transaction Management
eCommerce Management
Alternatives to MyPOS Connect
Furniture, 2-10 Employees
Used the Software for: 2+ years
Summary of MyPOS
Comments: The experience has been satisfactory because the support has been so good , but we have had to make a lot special processes in order to effectively support my furniture business.
Pros:
It does not fail or go down which can create a real problem in the workplace.
Cons:
The reports are hard to work with because they don't feed off each other. When investigating you have to come out and go back in to another report to complete the investigation. The up side is the support is fabulous and they are willing to create a special report but up to that point it is challenging. I would have loved a more comprehensive manual of instruction. I feel the one provided did not provide enough detail to explain the features and the HOW TO.
Tri-City Retail Systems Response
6 months ago
Hi Valerie, thanks for your review and for the positive feedback about our support team. I recognize that the furniture industry poses a few challenges for most POS solutions, including ours. With respect to the reporting, if you need the ability to analyze your data in more depth, one option you have is to use an optional plug-in for MyPOS Connect that will export your database to a separate data warehouse. Once this is set up, you can use any BI tool of your liking to manipulate and analyze your data in detail. If you would like more information, please don't hesitate to contact me directly. Regarding the manual, it was never meant to be a retail management reference guide. And while we do try to cover inventory control concepts in our training programs, the focus is on how to use the software to overcome your specific operational challenges. I'd like to know more about the specific features you struggle with, perhaps I can find some supporting documents I can share with you.
Alex
General Manager in US
Tobacco, 2-10 Employees
Used the Software for: 6-12 months
My POS Connect
Pros:
I love the feature of the import and export when doing counts, POs, and inventory corrections. The amount of field to get nuanced information when searching is perfect.
Cons:
The a couple of problems absolutely have arose over the last 6 months but we have worked past them with the help of the support team. Being that we are in tobacco its kind of a drag that Shopify is the standard of website that it would like us to use.
Alternatives Considered: Lightspeed Retail
Reasons for Choosing MyPOS Connect: Being that we have worked with Tri-City for a number of years we decided to keep with them as they are simply the best. RMS is already a dead software and we are trying to be ahead of the curve.
Tri-City Retail Systems Response
2 years ago
Hi Alex, Thanks so much for the awesome review! Regarding your Shopify comment, you're right, it is the only "off-the-shelf" eCommerce solution for MyPOS Connect. However, we do have a Web API that will allow you to choose any eCommerce platform you like and then integrate it with our database. Please feel free to reach out to me directly or contact our support team if you would like more information.
Farming, 11-50 Employees
Used the Software for: 2+ years
MyPOS Connect review
Comments: Excellent support.
With so many different on line and delivery companies, not looking for perfect integration but need smoother methods for inputting, tracking orders from external systems...
Pros:
License fee grows with you based on number and actual use- helpful for seasonal and small business. Card machine and on line business integrations. Service! Excellent support.
Cons:
There are no hints or self help instructions. While this would be difficult to keep current and is part of their business plan to encourage purchase of support, its not overwhelmingly negative.
Alternatives Considered: Square Point of Sale and Shopify POS
Reasons for Choosing MyPOS Connect: Initially, pricing, looking for local service.
Switched From: Square Point of Sale and Shopify POS
Reasons for Switching to MyPOS Connect: Attentive, local support.
Tri-City Retail Systems Response
2 years ago
Hi Channing, thank you so much for your review and your comments on our service and support. I agree that our user documentation could be improved; we are constantly trying to update the manual but it is a never-ending challenge. Regarding self-help instructions, we recently created a series of screencasts that you can access from the Customer Resource page on our website. They weren't available yet when you had your training, so you might not even know they exist. if you have any other specific ideas about how we can improve MyPOS Connect, please don't hesitate to send them to [email protected] or email me directly.
Philippe-Antoine
Owner & President in Canada
Retail, 201-500 Employees
Used the Software for: 2+ years
MyPOS Feedback
Comments: We are extremly happy with the system and the integrators (TriCity). The system is very stable, user friendly and we are able to customize pretty much everything that we want. The possibilities are endless. They are at the forefront of the technology.
Pros:
There is a long list of features that we love but one of the deciding factor was the cloud base system while having an offline redundancy at the store level. If we lose internet we are able to still conduct our activities.
Cons:
The interface isn't the most pretty out there.
Tri-City Retail Systems Response
2 years ago
Hi Phil, Thanks for your review and your kind words. It's very much appreciated. I agree with you; the UI is a bit simplistic. MyPOS Connect was designed this way so that users could switch between a PC monitor with a keyboard and a hand-held tablet with out a keyboard - and they would see the exact same screen design. This eliminates training issues when using two different POS form factors. We are always looking to improve the software; so if you have any ideas for how we could improve the UI, without losing this ability to easily switch between form factors, I would love to hear them - or you can always send your design requests to [email protected]
Amber
Customer Service Representative in Canada
Museums & Institutions, 11-50 Employees
Used the Software for: 6-12 months
myPOS Connect
Comments: We don't have an online store yet, but are headed in that direction. It is good to know that there is an integrated solution available: MyPOS + Shopify
Pros:
Best feature (as compared to our previous system) is Physical Inventory taking. Many of our products are non-inventory (i.e. tickets), and we have a fairly small shop. We hand count on paper when we do our yearly inventory. MyPOS allows you to export your product list to Excel, and arrange the paper count sheets in any order that suits you. You can manually input your QTYs back into Excel and then import the numbers to myPOS. Using Excel saves a lot of time. Our previous system didn't allow flexibility in sorting the list, so entering QTYs after the count was very tedious.
Cons:
Our previous system allowed us to have 2 separate programs running: the sales module, and the back office module. We could easily switch between windows, to make sales to customers and then (when there's no customer) do back office tasks. MyPOS Connect doesn't allow that flexibility. My desk is a public facing position, where I do sales + all of the back end work. If a customer wants to make a purchase while I am working in the back end (e.g. creating a PO), I have to close it and navigate to the sales screen when a customer wants to make a purchase. This is the biggest drawback of this program. I feel like I lose a lot of time, navigating between front end and back end, as I try to balance customer service with productivity (in terms of "back office" work).
Tri-City Retail Systems Response
2 years ago
Hi Amber, Thank you for your review and especially for the kind words about our support. I agree with you about the inconvenience of not being able to have two instances of the program running on the same workstation; it means that you must exit out of the POS module to perform back office functions (and vice versa). It's partly a result of how the software is licensed. We will definitely bring this discussion to the developers of MyPOS Connect and see if there is a way to rectify this in a future release.