15 years helping Canadian businesses
choose better software
What Is FlightLogger?
FlightLogger is a flight school management platform for managing all the daily operations within a flight training organization.
With FlightLogger, handle all the important tasks within a pilot school with a one-stop digital solution, including:
- Manage students, instructors, staff and crew
- Schedule lesson flights, theory classes, exams and progress tests
- Book aircraft, classrooms and other resources
- Perform flight registration using any device
- Create reports and data exports
Who Uses FlightLogger?
This software is designed for flight training organizations, and can be used by both ab-initio schools, simulator centers, and other kinds of flight schools.
Where can FlightLogger be deployed?
Cloud-based
On-premise
FlightLogger pricing
Starting Price:
€349.00/month
No free trial
No free version
FlightLogger does not have a free version and does not offer a free trial. FlightLogger paid version starts at €349.00/month.
FlightLogger videos and images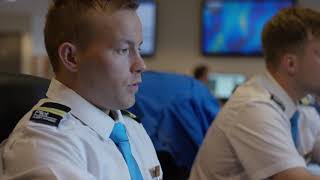 Features of FlightLogger
Access Controls/Permissions
Activity Dashboard
Alerts/Notifications
Assessment Management
Asynchronous Learning
Availability Management
Booking Management
Calendar Management
Calendar Sync
Certification & Licensing
Compliance Management
Content Library
Course Management
Customizable Fields
Customizable Reports
Learning Management
Logbook Tracking
Mobile Access
Online Booking
Progress Tracking
Real Time Updates
Real-time Scheduling
Reminders
Reporting & Statistics
Reporting/Analytics
Skills Assessment
Third Party Integrations
Training Administration
Training Management
Alternatives to FlightLogger
Eligio
CTKI, FI(A), ICAO ELP Examiner, FSTD Resp. in Spain
Verified LinkedIn User
Airlines/Aviation, 11–50 Employees
Used the Software for: 1+ year
Reviewer Source
Theory must improve
Comments: Overall experience is positive and always we recommend it to any other ATO
Pros:
The way how everything is really well organized a part some other things not properly set up
Cons:
CLASS SIGNATURE LIKE FLIGHTS (THIS IS FORCING US TO USE PAPER AND UPLOAD IT) and then in booking of day/week/month adding a part of RESOURCES not only aircraft and classes. We can book and manage our cars, our other vehicles moreover if you manage an airport too
FlightLogger Response
2 months ago
Hi Eligio, Thanks for the review. We are thrilled that you like our software, and we'll do our best to make it even better in the future. Further developing the management of theory is highly prioritised by our product team currently, and we'll release a completely new structure in small steps over the next year or so. We plan to incorporate most of the awesome feature requests that we continually receive from our clients in both this and other areas. Thanks again, FlightLogger
Braeden
Chief Flight Instructor in Canada
Airlines/Aviation, 11–50 Employees
Used the Software for: 1+ year
Reviewer Source
Great Software, somewhat pricey
Comments: As mentioned in the pros we could not be happier with the customer service and the software itself.
Pros:
By far the best thing about flight logger is the great customer service team and the excellent easy to use software. We looked at many similar options before deciding to go with flight logger and flight logger really was the best option. From the program administration, scheduling, internal messaging, certificate tracking and overall ease of use of the software it made choosing flight logger easy. After using the software for over a year we've been able to offer a few suggestions to the flight logger team on how to improve their product to meet some of our more specific needs and needs of clients in our country and the flight logger team has done been excellent and developing and implementing these suggestions free of charge. The customer service is the best I've ever experienced and would happily recommend flight logged to anyone looking at using the software.
Cons:
The price stands out at being more costly than other platforms and is variable based on active students. There isn't much functionality when it comes to dealing with inactive students which is to be expected. Some improvements could be made in the "ground theory" and "messaging centre" to make it easier to use but these are minor suggestions and not critical to the operation of the software. Overall price aside this is a great product.
Alternatives Considered: Flight Schedule Pro
Reasons for Choosing FlightLogger: The other software was limited and outdated. Not much for technical support.
Reasons for Switching to FlightLogger: The customer service, ease of use, ability of the software to do so many different things, willingness to work with Canadian clients to meet their business needs, etc.
FlightLogger Response
2 months ago
Hello Braeden, Thank you so much for your review. We are excited to hear that you are this happy with FlightLogger and will continue to do our best to keep it that way. Currently, we have a big focus on further developing the theory part of FlightLogger and integrating it deeper with the flight training management. This is to be released in small steps over the coming year, and we'll do everything we can to include wishes from all our clients - including those based in Canada. Thanks also for mentioning our client support which we believe is the very center of everything we do. Thanks again for your positive review :-) FlightLogger
Jannik
Maintenance Controller in New Zealand
Aviation & Aerospace, 11–50 Employees
Used the Software for: 1+ year
Reviewer Source
Great Scheduling Product - Not ideal for maintenance
Pros:
The scheduling of flights is very easy. The functions are easy to control and i gives you a great overview over all the flights. Furthermore, the flight debriefs are easy and structured.
Cons:
Sadly, flightlogger collects more data than you can see in reports. It would be great if all entered information can be reviews (safety report). Furthermore, the Maintenace tracking is OK. Once a maintenance is due to you can sign it in but you can't make a repetitive interval so it pops ups again in another 100 hours or so.
FlightLogger Response
2 days ago
Hi Jannik, Thanks a lot for leaving a review of FlightLogger. Concerning the data that we collect we aim to make everything available through our many various reports, and not least through our API, where you should be able to get more or less anything you need. Maintenance requirements can be set up to be repetitive to support for example 100 hour intervals. Please reach out to [email protected] if you would like us to go through the setup of such a requirement. Thanks again, FlightLogger
Dan
Instructor/ Maintenance Controller in New Zealand
Airlines/Aviation, 11–50 Employees
Used the Software for: 2+ years
Reviewer Source
Review from Maintenance control and Instructor perspective
Comments: From a flight training perspective very good.From a maintenance planning and scheduling perspective, very clunky and slow.
Pros:
FlightLogger is relatively simple to learn and use. The user interface is also easy to understand.The main bookings page functions easily. From an instructing perspective it is simple to use.
Cons:
Maintenance:From a Maintenace perspective, Flightlogger does not function well and feels very clunky to use. The original plan was to put all inspections and maintenance requirements for our aircraft onto flightlogger to be tracked and replace our current excel based system. However, the system for tracking these items uses the certificate system which is very slow to update. For example: If I wanted to add ten items that are all inspected every 100 hours, first I would have to create the all the requirements in the requiremnt section, then add them individually to each aircraft. Then when I need to update them, I have to click on each inspection individually, which opens a new page, then update the maintenance which takes me back to the original aircraft page, then approve the updated maintenance which reloads the webpage. Doing this multiple times is very time consuming.A system where we could create a maintenance template which could then be applied to multiple aircraft would be very useful. Also a sinlge click sign off for maintenance items would save a lot of time.Unable to add airframe total time in service:Tracking aircraft total time in service is tricky, as we can only track maintenance using the tachometer. If the tachometer is replaced or reaches the end of it's number range and resets to zero or another number, this throws the tracking and has to be reset. This also creates a gap between the tracking system and the aircraft logbooks.
FlightLogger Response
2 months ago
Hello Dan, Thanks a lot for your review. We're happy to hear that you like our software in terms of usability including the booking functionality. We really appreciate your feedback on our maintenance management functionality. I completely understand your comments, and I'll make sure to share it with our product team to see what we can do to make your life easier. Feel free to send any suggestions on this to [email protected], and we'll add it to the feature request that I have now created based on your review. Thanks again, FlightLogger
Jordy
Maintenance Coordinator in Norway
Verified LinkedIn User
Airlines/Aviation, 51–200 Employees
Used the Software for: 1+ year
Reviewer Source
FlightLogger: a crucial service for our flight school
Comments: I have used FlightLogger both as a student and as an administrator. In both roles, I truely enjoy working with the software. In my opinion, it is extremely user friendly and straight forward. It did not take long before I got used to the systems. As a student, it provided a good overview of your schedule and your progress with both theory and flying. After being a user for about one and a half years, it was a smooth transition into becoming an administrator. It is a fairly complete tool on which we rely heavily to run our operations. During my work, I always have FlightLogger open on at least one screen!
Pros:
FlightLogger is at the centre of our organisation. The booking system is intuitive to use, and the booking page gives a great overview of the schedule and the available resources to both administrators, instructors and our students. Another great feature is the requirements and warnings that can be created for aircraft and for instructors. Being able to track the time until next service and duty time limitations is very important. FlightLogger has a great customer service as well!
Cons:
Even though FlightLogger has a very rich set of features already, we have created our own systems to keep track of things like student progression and maintenance planning. The addition of the FlightLogger API will make integration into our own systems a lot easier. We are always very excited to see additional features being added to FlightLogger through the major updates that are rolled out throughout the year.
FlightLogger Response
last month
Thanks for reviewing FlightLogger, Jordy We truly appreciate all those kinds words. Our recently released API - which we are still adding further capabilities into - will together with our built-in integrations only make FlightLogger even more usable together with your other tools. Thanks again