Gmail
What Is Gmail?
Gmail is a cloud-based solution that enables businesses and teams to send, receive, organize, and schedule emails across multiple user accounts. Gmail provides suggested actions such as Smart Reply,
Read more
Smart Compose, grammar suggestions, and more. This solution can also help protect users from online threats by flagging spam, phishing, and malware.
Read less
Who Uses Gmail?
Designed for businesses of all types and sizes, it is a cloud-based email marketing solution that assists with creating custom professional email addresses, sending bulk emails, and more.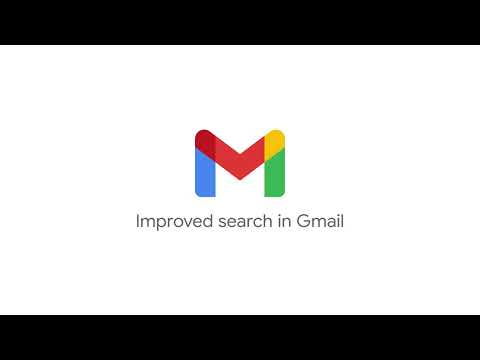 Not sure about Gmail? Compare with a popular alternative
Marcelo
Game Designer in Brazil
Verified LinkedIn User
Entertainment, 2-10 Employees
Used the Software for: 2+ years
Like no other
Comments: Gmail solves hundreds of problems with a single tool, and also connect with your other tools making everything more agile and responsible.
Pros:
Gmail is a secure, easy to implement and intuitive way to manage emails, for personal or profissional use. It has alot of integrations and add-ons and simply make your life easier.
Cons:
Sometimes the user support is lacking, automated mails that doesnt answer your questions and no other way to comunicate.
Verified Reviewer
Junior Engineer in Nepal
Verified LinkedIn User
Information Technology & Services, 201-500 Employees
Used the Software for: 2+ years
The best email service and email provider out there.
Comments: I would choose Gmail over any other email provider because it can be secured with Two-factor authentication. I get my email notifications and reminders on time. Gmail is also linked with multiple apps so I can use various google services and other software without much hassle.
Pros:
The main feature I like about Gmail it is a Single Sign On service that makes it easy to use all the other services in the Google Ecosystem without creating new accounts for each application or service. It is also free of cost to set up but you can pay to have more features like email management and professional email.
Cons:
The thing I liked least about this software is that important emails are often categorized as spam and I have a hard time finding them. The other thing I do not like the most is when you have a lot of unread emails it is really tedious to clear them one page at a time. Sometimes sending files with code may be an issue too just because they just have some code in the file, Gmail flags it as a virus.
Dayna
Director of Marketing & Communications in US
Verified LinkedIn User
Marketing & Advertising, 2-10 Employees
Used the Software for: 2+ years
Alternatives Considered:
Gmail does more than you think!
Comments: My overall experience with Gmail is very enjoyable. I really do not have tons of complaints, especially since it's free lol.
Pros:
What I like most about Gmail is the popularity, price, and ease of use. Everyone who has an email address almost always has a Gmail account. Gmail's user demand and features are extremely helpful with online communication efforts
Cons:
The only thing I do not like about Gmail is the small storage space and the size limit on outgoing messages. This is a headache if you need to send large files regularly.
Stanley
System Administrator in Kenya
Verified LinkedIn User
Information Technology & Services, 11-50 Employees
Used the Software for: 2+ years
Alternatives Considered:
Modern Email Experience
Comments: Am a fan of using auto response and Gmail's canned response make life much easier.
Pros:
Gmail has the fastest email response time with a defult of 15GB for a free account makes it the industry standard.
Cons:
Gmail forced email advertising found in my promotional tabs and AI analysis of my email with intent to ses my information to 3rd party AD companies.
Goran
Solution Architect in Slovenia
Verified LinkedIn User
Information Technology & Services, 11-50 Employees
Used the Software for: 2+ years
Alternatives Considered:
Great email managment solution
Comments: We used gmail as default email provider and we never had any complaints
Pros:
Ease of use and no instalation/configuration required. Rich set of features and reliability, constant upgrades and improvements
Cons:
Nothing particular, we never had any complaints