Local product
What Is HubbubHR?
Global HR Made Easy. HubbubHR is a comprehensive global HR platform that helps organisations simplify the complexities of managing a global workforce. Forward thinking HR professionals can cast away legacy software & quickly deploy adaptable HR solutions. Our relentless focus on personalized implementations helps organisations deliver HR programs that generate strategic impact to the organisation. We serve mid & large size organisations (500+ empl.) that span countries, cultures & languages.
Who Uses HubbubHR?
Organizations with 500+ empl. moving beyond rigid legacy systems to adaptable HR and a tailored solution, delivered with a personalized implementation to generate strategic impact to the organization.
Where can HubbubHR be deployed?
Cloud-based
On-premise
---
About the vendor
HubbubHR
Located in Surrey, Canada
Founded in 2012
HubbubHR pricing
Starting Price:
Yes, has free trial
No free version
HubbubHR does not have a free version but does offer a free trial.
About the vendor
HubbubHR
Located in Surrey, Canada
Founded in 2012
HubbubHR videos and images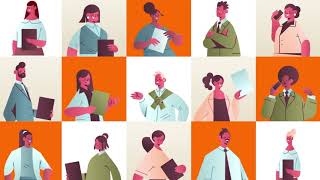 Features of HubbubHR
360 Degree Feedback Software
API
Activity Dashboard
Applicant Tracking Software
Benefits Management
Compensation Management Software
Compensation Plan Modeling
Compensation Statements
Competency Management
Customizable Reports
Data Import/Export
Employee Database
Employee Management
Employee Onboarding
Employee Portal
Employee Profiles
Goal Setting / Tracking
HR Management
Merit/Bonus Management
On-going Performance Tracking
Onboarding Software
Peer Appraisals
Performance Management
Performance Review Management
Reporting/Analytics
Review Cycle Tracking
Salary Planning
Self Assessment
Self Service Portal
Skills Assessment
Third Party Integrations
Time & Attendance
Training Management
Vacation/Leave Tracking
Lisa
Manager of HRIS in US
Mining & Metals, 1,001-5,000 Employees
Used the Software for: 2+ years
Software you can count on!
Comments: Its one thing for a company to implement their software but it is a totally different experience when they are there to help you after go live. Our consultant was always available to answer our questions years after we implemented.
Pros:
Employee data at your finger tips. The ATS flow was seamlines and the Compensation module allowed us to create multiply Bonus plans at once.
Cons:
The integration between Hubbub HR and the JDE Payroll application caused some headaches but our consultant help us build a custom interface that we were able to schedule.
Alternatives Considered: SAP SuccessFactors HXM Suite
Reasons for Switching to HubbubHR: We wanted to go with a midsize software vendor as we believed we would receive better customer/technical service. Hubbub has a top rated customer/technical service department.
Kathy
People Development & Training Manager in US
Mining & Metals, 501-1,000 Employees
Used the Software for: 2+ years
Customer Support
Comments: I would recommend this product to mid size global companies looking to have an HRIS with Performance and Compensation modules. It is easy to use and works well.
Pros:
Like many vendors Hubbub says they will support you after the sale. The difference is they actually do provide outstanding support after the sale! You have a dedicated support team that will work tirelessly to answer questions, request a feature update, or fix any issue. I've worked with several vendors and I have never had such excellent customer support. The product is easy to implement, straightforward for the user and simplifies processes. We use it globally and it works well. We have the HRIS, Performance, Compensation and Succession Modules.
Cons:
Really don't have any as upgrades are in process to fix what would be a con. Some information carries forward from module to module but not all, say Performance Scores. This is in the works to happen.
Ashley
Global Coordinator, Human Resources in Canada
Mechanical or Industrial Engineering, 1,001-5,000 Employees
Used the Software for: 1+ year
HRIS with Continuous Improvement
Comments: Prior to Hubbub, our employee data was kept in an Excel spreadsheet and several local folders. With Hubbub, we are able to consolidate global employee data in a user-friendly system and retain more than a snapshot of our information at a time.
Pros:
Hubbub continuously strives to enhance their product experience, whether from regular internal upgrades or from client suggestions. I was impressed and appreciative that several "this would be nice" comments became concrete updates to their system.
Cons:
It was important for our company to arrange data in a layout that makes sense for us. Due to this, we needed different ratios of field types than what was provided by the default Hubbub layout. It would be helpful if adding more of a certain field type (such as dropdown pick list or date) on a page could be done easily on the front end instead of reaching the technical team or repurposing other fields as a band-aid solution.
Akhilesh
Software Test Engineer in India
Verified LinkedIn User
Telecommunications, 11-50 Employees
Used the Software for: 6-12 months
Recruitment made simple.
Comments: Report generation and workflows are impressive enough to adopt and I have been satisfied with the usage.
Pros:
Workflows are very easy to make and understand. Integrations with known brands such as MS Active Directory and iCIMS are good and helps in seamless working.
Cons:
I think the overall product should have more information that is not visible during demo versions.
Alternatives Considered: Workday HCM
Reasons for Choosing HubbubHR: Term-end and change of management decisions.
Switched From: Workday HCM
Reasons for Switching to HubbubHR: I was about to use Kronos Workforce Ready but it was more expensive than HubbubHR and my requirements were met with HubbubHR anyway.
Lachlan
Chief Strategy Officer in Australia
Human Resources, 51-200 Employees
Used the Software for: 2+ years
Well priced, feature packed and very easy to use...
Comments: The team at Hubbub know what they're doing - they are well experienced, highly responsive and always have solutions to solve any problems. They offer a very personalised service which makes implementations as seamless as possible.
Pros:
Hubbub is a feature rich and powerful HRIS that is very easy to deploy and get up and running. For us working in the global mining industry, having an IS that supports corporate sites with remote operational locations within in multiple languages and different currencies is very important. It's UI is very easy and the set-up is easy making deployments quick and the overall user experience positive.
Cons:
So far there's not been anything really in HubbubHR that doesn't tick the boxes.