Local product
What Is iTacit?
iTacit is an employee platform that puts everything 'work' in one mobile-first, accessible place.
iTacit connects your teams to everything they need to do their job. More than just an employee app, iTacit puts email-free asynchronous messaging, training, a social intranet, digital forms, checklists and more into the hands of your teams – wherever they are.
Connect, educate, engage and operate your workforce with your own employee app.
Who Uses iTacit?
iTacit is primarily used by large front-line workforces across industries such as healthcare, government, enterprise, banking, manufacturing and construction.
Where can iTacit be deployed?
Cloud, SaaS, Web-based, Mac (Desktop), Windows (Desktop), Linux (Desktop), Chromebook (Desktop), Android (Mobile), iPhone (Mobile), iPad (Mobile)
About the vendor
iTacit
Located in Fredericton, Canada
Founded in 2011
Phone Support
24/7 (Live rep)
Chat
Countries available
Canada, United States
Languages
English, French
iTacit pricing
Starting Price:
Not provided by vendor
iTacit does not have a free version. iTacit paid version starts at N/A.
About the vendor
iTacit
Located in Fredericton, Canada
Founded in 2011
Phone Support
24/7 (Live rep)
Chat
Countries available
Canada, United States
Languages
English, French
iTacit videos and images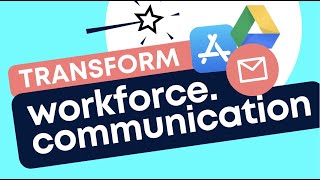 Compare iTacit pricing with similar products
Features of iTacit
360 Degree Feedback Software
Access Controls/Permissions
Action Management
Activity Dashboard
Activity/News Feed
Alerts/Notifications
Approval Process Control
Archiving & Retention
Assessment Management
Assignment Management
Asynchronous Learning
Blended Learning
Built-in Course Authoring
Certification & Licensing
Chat/Messaging
Collaboration Tools
Communication Management
Compliance Tracking
Conditional Logic
Content Library
Content Management System (CMS) Software
Course Management
Course Tracking
Customizable Branding
Customizable Fields
Customizable Forms
Data Capture and Transfer
Data Import/Export
Document Management Software
Document Storage
Drag & Drop
Electronic Signature
Employee Database
Employee Directory
Employee Profiles
Employee Recognition Software
Feedback Management
File Sharing Software
File Storage
Forms Creation & Design
Forms Management
Full Text Search
Knowledge Management Software
Learner Portal
Learning Paths/Tracks
Live Chat Software
Mobile Access
Mobile Learning Software
Multi-Channel Communication
Process/Workflow Automation
Progress Tracking
Pulse Surveys
Question Library
Remote Access/Control
Remote Support Software
Reporting & Statistics
Reporting/Analytics
Risk Management Software
SCORM Compliance
Self Service Portal
Social Learning
Surveys & Feedback
Synchronous Learning
Task Management Software
Template Management
Tests/Assessments
Third Party Integrations
Training Administration
Version Control
Virtual Classroom Software
Workflow Management Software
eCommerce Management
Louise R.
HR Specialist in Canada
Insurance Software, 201-500 Employees
Used the Software for: 1+ year
Great software!
Comments: My overall experience with iTacit has been great, I find that their IT support team is excellent. Anytime I have issues or I'm not sure how to proceed, they're very helpful - will send me videos (how to's), screen shots or even set up a meeting so we can chat.
Pros:
We launched ITacit during the beginning of the pandemic, I think this was a perfect time to launch this new employee intranet as we needed to be more connected than ever. The notice board is a great way to share important information / tips for our employees. It even saves us from sending mass emails.
Cons:
The administrative side is a bit more complicated or sometimes does not have all the options that I'm looking for (ex. delete a survey after launching it, the way that the survey results look like), the look of it isn't as user friendly as the iTacit (2.0).
Cj P.
Manager, Human Resources in Canada
Verified LinkedIn User
Nonprofit Organization Management, 51-200 Employees
Used the Software for: 6-12 months
A new user
Comments: Currently, our training platform does not integrate with the policy platform and training is tracked manually; several training modules are purchased as new staff are oriented to the organization and no refresh training is done.
With iTacit, we will end contracts with the policy and training platform, automate training compliance tracking and enhance the employee experience with annualized asynchronous, self scheduled refresher training.
The people at iTacit are extremely helpful, insightful and patient with me as I build the platform for our use. [SENSITIVE CONTENT HIDDEN] earn their super hero capes on a regular basis and I thank them for it!
Pros:
the software is fairly intuitive once you are accustomed to the terminology (i-course, knowledge program). Visually appealing and easy to navigate as an administrator and end user
Cons:
Building pages in the software are fairly limited; for example, image placement on a page seems to be limited to left, centre and right with no ability to have the text squared with it as in WORD or PowerPoint. Media Libraries and permission groups seem to be independent of each module and it would be helpful if they were linked or a central library could be referenced by the various modules.
Amy-lise A.
Human Resources Manager in Canada
Financial Services Software, 201-500 Employees
Used the Software for: 1+ year
Good Software!
Comments: Better communication, more modern look! The person that did our training was great as well as the tech support person! Very fast and efficient.
Pros:
Pretty good software overall, the Notice Board is visually pleasing with the option to comment and like posts, similar to facebook.
Cons:
Surveys are complicated to set up but gets better with use. Could have some improvement on this regard.
Benjamin H.
Manager, Education Programs in Canada
Hospital & Health Care, 1,001-5,000 Employees
Used the Software for: 1-5 months
Hi Value Training Asset
Comments: We moved to iTacit as a resolution to issues with our previous Learning Management System. We have been happy with the customer service experience and the product. Over 90% of our staff reported they were satisfied or very satisfied with the digital migration process.
Pros:
The user interface is extremely intuitive; The system has an integrated authoring tool and also handles SCORM really well; Leaders within the organization are able to track and manage their team's training requirements in realtime; The built-in reports are easy to use and reporting data is easy to extract into external dashboards.
Cons:
At this point, the software does not have an integrated live video classroom feature.
Ronnie C.
Special Project Coordinator in Canada
Health, Wellness & Fitness, 201-500 Employees
Used the Software for: 2+ years
iTacit
Comments: iTacit is a user-friendly platform, easy to set up, quick turnaround time of our technical issue.
Pros:
iTacit helps us to deliver onboarding and continuous training efficiently. Our staff can receive training anytime, anywhere. It is very flexible for educators to conduct the training, especially during the pandemic period.
Cons:
We hope that iTacit can add an auto check-in/out feature for the staff to attend the in-class training down the road.