Willo
What Is Willo?
CV's don't work. Identify the best candidates and reduce hiring costs with Willo screening software. We guarantee Willo will streamline and speed up your hiring process. And candidates love
Read more
it. 24/7 support and proudly rated 86 NPS® by candidates in 100+ countries. Willo creates a stress-free environment for candidates to answer your questions in their own time, so all you need to do is review the responses at your convenience. Willo integrates with all the major ATS plus 4,000 other apps.
Read less
Who Uses Willo?
Perfect for fastest-growing businesses. Willo's virtual interview software is helping businesses identify and hire quality candidates faster than ever before. As seen in Tech Crunch and Huff Post.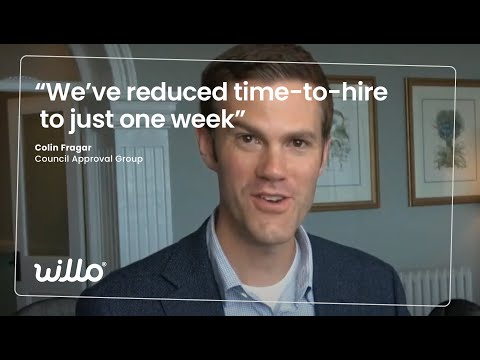 Not sure about Willo? Compare with a popular alternative
Online Media, 11-50 Employees
Used the Software for: 6-12 months
Incredible Easy to Use Solutions
Comments: I am saving at least 20 hours per week since I started using Willo.
Pros:
It is very easy to use for the end-user. It can be used on the phone.
Cons:
It is all perfect. There is nothing I can complain about it.
Lori
Talent Specialist in US
Hospital & Health Care, 1,001-5,000 Employees
Used the Software for: 6-12 months
Alternatives Considered:
Saves Time!
Comments: We have been extremely impressed and our hiring teams have really love the time saving by using Willo interviews.
Pros:
I love that I can send out pre-interview questions and our hiring teams can narrow down their search and save a lot of time on their schedules.
Cons:
I wish I could store templates of questions in the system and pick and choose based on the need of the position.
Financial Services Software, 2-10 Employees
Used the Software for: 1-5 months
Alternatives Considered:
Willo saved my summer hiring practice
Comments: This summer I needed to hire someone in my two person business. I was overrun with work and posted a job for a remote position that got an unmanageable amount of candidates. Willo allowed me to send an interview to my top tier talent and go through the interview process on my own time, without the scheduling nightmare.
Pros:
I loved that I was able to play with a free trial and understand the software BEFORE I had to put my credit card information in. It was simple, the UI is minimalist and I was able to accomplish what I was looking for way quicker than any other method I had been considering.
Cons:
It would be great to be able to click between candidates without always having to go back to the main menu.
Michelle
People Manager in UK
Utilities, 201-500 Employees
Used the Software for: 1-5 months
Great software to minimise recruiting time
Comments: Excellent, [SENSITIVE CONTENT HIDDEN] was very helpful in the set up stage and [SENSITIVE CONTENT HIDDEN] was on hand to help when needed over the instant messenger on the site.
Pros:
Easy to use Customisation of it The team who helped me set it up We could brand it to suit our company
Cons:
It would be great to be able to extract the scores and comments into an Excel sheet as if you wanted to compare you had to go back into the candidate or set up your own spreadsheet and manually enter scores and comments.
Christian
CEO in US
Verified LinkedIn User
Information Technology & Services, 11-50 Employees
Used the Software for: 1-5 months
A recruiter's dream tool
Pros:
We recruit a lot, and Willo has automated out dozens of hours of work per week for our team. We used it to replace the phone screen in our interview process, and it has worked like a charm not only to give us the information we need about a candidate's communication ability, but also to give the candidate a less time-consuming way to apply. Easy, fast, and simple, this tool has made a great addition to our vetting process.
Cons:
There are improvements to be made in the UI and how easy it is to use, but the essentials are there. The team is clearly working hard to ship improvements frequently.
Willo Technologies Response
3 years ago
Thank you for your review, Christian. It is great to hear how Willo is having such a positive impact on your teams recruitment operations.