What Is IWD NETWORK?
Stay on top of in-store execution and provide the ideal customer experience. Ensure field staff implements guidelines and promotions correctly so that your stores appear and perform the way you intend them to. Give retail staff access to technology to complete their daily tasks.
___Share guidelines to markets & stores
___Implement your stores
___Check store compliance
___Communicate with HQ
Who Uses IWD NETWORK?
IWDs software is used by over 15 industries including beauty, apparel, wine and spirits, jewelry, mass market, TR and more. Trusted by more than 500 brands including L'Oréal, Timberland, Bio c' Bon.
Where can IWD NETWORK be deployed?
Cloud-based
On-premise
---
About the vendor
IWD
Located in Paris, France
Founded in 2000
IWD NETWORK pricing
Starting Price:
IWD NETWORK does not have a free version.
About the vendor
IWD
Located in Paris, France
Founded in 2000
IWD NETWORK videos and images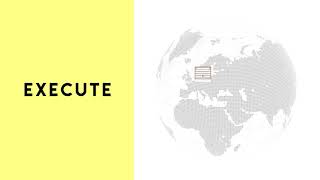 Features of IWD NETWORK
Employee Management
For Retail
Point of Sale (POS)
Project Management Software
Reporting/Analytics
Workflow Management Software
Alternatives to IWD NETWORK
Chi
Trade Marketing Project Manager in Switzerland
Luxury Goods & Jewelry, 1,001-5,000 Employees
Used the Software for: 2+ years
first year comment
Comments: the tool has a very strong value proposition, compared to the external competitors (Simplifield/ Yoobix..) in terms of functions, ease of using, price, operational excellence. however, some function in reality should really automate the process for VM manager (as mentioned above)
For richemont brands the competition is also with Booster/ POS identity which is developped by the group. the challenge will be to clearly show the advantages of the tool (maximize automation), or else in the near future the chance we have to merge with Booster or replaced by Booster is possible.
Pros:
- Clear added values & Proposition. - Instance selling points (centralize network, Professionalize the work flow, support the daily taks of VM community, facilitate communication among the community.
Cons:
some functions are nice, but it still not maximizing the automation. example: Post launch review with all installation photos, we can extract all photos of global POS network, but the report will not be categorised by market. we hence still have to do manual work which is not exactly the selling point of the tool : automation, reporting in 1 click. Survey function: possibility to see on global map, sorted by status of survey is not feasible App version: issue in China with VPN/ connection?
IWD Response
2 years ago
Hi Chi, thank you for taking the time to write this review and provide us with some feedback! We love hearing from our clients on how we can improve their experience with IWD.
Alison
FO Global Merchandising Manager in France
Retail, 501-1,000 Employees
Used the Software for: 1-5 months
IWD rollout Salomon
Comments: It has been great. A good comprehensive tool but of course not without things we would like to add!
Pros:
I like that you can easily discuss issues with certain contacts in reference to photos. This is what I use the most and that you can upload documents specific to each store.
Cons:
The fact that the app and the network do not sync and the opening page dashboard is not customizable.
IWD Response
2 years ago
Thank you for taking the time to leave us a review, Alison!
Mathilde
Field Visual Merchandiser in France
Retail, 501-1,000 Employees
Used the Software for: 1-5 months
Admin review
Pros:
I like a lot the easy way to find a picture, to upload documents and survey I think it's really intuitive the way of using it. The tags uses is super nice also. One of the best thing is also the easy way to export pictures in .ppt or .zip.
Cons:
I don't like a lot the application. Stores can't consult their documents on it and the fact that the Chat App isn't connected with the network is painful too. Also, it's a pity that we need to create a bookmark when you want to send a survey. For example, if I need to send a survey to only 3 stores I need to create a dedicated bookmark for this even if it's just for one survey.
IWD Response
2 years ago
Hello Mathilde, we are happy you find Network easy to use. We will take your feedback into consideration for future updates!
Artem
Regional Director in Russia
Retail, 1,001-5,000 Employees
Used the Software for: 6-12 months
Good software to manage different operational processes in stores
Comments: We use IWD for all field work of area managers: store visits, regular or full checks, changing animation campaigns, photo-reports.
Pros:
IWD allows to manage all regular monitoring and controlling activities made by area managers via cloud platform including regular store checks, animation campaigns, safety audits etc. Easy way of filling check-list using mobile phone or tablet.
Cons:
Export of completed forms of check-lists is not very user-friendly. Absence of ability to count percentage rate of store visits results.
IWD Response
2 years ago
Hi Artem, Thanks for the review, we appreciate receiving feedback from our users and love hearing that they are enjoying our product!
Faye
VM Manager in France
Retail, 10,000+ Employees
Used the Software for: 1-5 months
IWD Review
Pros:
Ease of use and communication to store teams.
Cons:
No link between app and desktop version
Alternatives Considered: Concrete
IWD Response
2 years ago
Thanks for the review, Faye! We appreciate your business.