Who Uses CommBox.io?
Mid to Enterprise companies in all customer front verticals
What Is CommBox.io?
CommBox is an all-in-one customer support & messaging platform. CommBox designed to create an effective dialogue between you and your customers. As a completely open, customized and secure platform CommBox lets you conduct seamless omnichannel communication between marketing, sales, IT, customer support and your customers anytime, anywhere, wherever it is most convenient through bots, email, chat, video, voice, SMS, social media and through other digital channels.
CommBox.io Details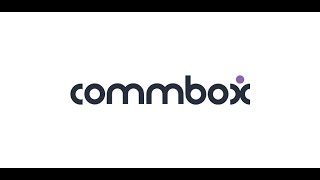 Play
CommBox.io pricing overview
CommBox.io has a free version and offers a free trial.
---
CommBox.io deployment and support
Support
24/7 (Live Rep)
Business Hours
Training
In Person
Live Online
Webinars
Documentation