What Is AssoConnect?
AssoConnect est une plateforme web qui permet de gérer son association entièrement en ligne, sans besoin de compétence technique.
Utilisée par +50 000 responsables associatifs, AssoConnect aide les associations à changer le monde.
Comptabilité, collecte de dons, gestion des adhésions, communication, billetterie, site internet…
Gestion d'association de A à Z
Simple d'utilisation, accessible à tous
Gain de temps pour les bénévoles
Who Uses AssoConnect?
Associations, Fédérations, ONG, Syndicats pro, Clubs de sport...
Where can AssoConnect be deployed?
Cloud, SaaS, Web-based, Mac (Desktop), Windows (Desktop)
About the vendor
AssoConnect
Located in Paris, France
Founded in 2015
Phone Support
Chat
Countries available
France
About the vendor
AssoConnect
Located in Paris, France
Founded in 2015
Phone Support
Chat
Countries available
France
AssoConnect videos and images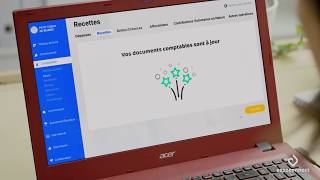 Compare AssoConnect pricing with similar products
Features of AssoConnect
Alumni Management Software
Attendance Tracking Software
CRM Software
Campaign Management Software
Contact Management Software
Contribution Tracking
Dashboard Software
Donation Management Software
Donation Tracking
Donor Management
Dues Management
Email Marketing Software
Event Management Software
For Alumni Associations
For Nonprofits
For Religious Organizations
Fundraising Management
Grant Management Software
Member Communication
Member Database
Member Directory
Member Portal
Member Types
Membership Management Software
Membership Renewals
Online Calendar
Online Giving
Payment Processing Software
Receipt Management
Recurring Giving
Reporting/Analytics
Small Group Management
Social Media Integration
Volunteer Management Software
Alternatives to AssoConnect
Sebastien
Secretary General in U.S.
Sports, 2-10 Employees
Used the Software for: Free Trial
Alternatives Considered:
One of the best existing platforms for nonprofits - unbeatable for networks
Comments: Very professional team, highly motivated and providing very strong support.
Pros:
- easy to use website builder with very nice and modern-looking templates - provides complete toolbox for any nonprofit with multiple advanced customizing functions - for networks : very advanced solution, offering variable autonomy to your affiliated organizations - excellent value for the money
Cons:
- limited number of currencies supported (only USD + EUR with no possibility to combine within network)
Alyssa
Development Marketing Officer in U.S.
Nonprofit Organization Management, 2-10 Employees
Used the Software for: Free Trial
Source: SoftwareAdvice
They really care about the wellbeing of your organization
Comments: Wonderful customer service (Victoria Collelo is amazing and deserves a raise)
Pros:
Their customer service/support representatives are extremely friendly, knowledgeable, compassionate, encouraging, and generous people. My rep customized the free trial to fit the timeline my organization needed and took so much interest in my org that when I told them I couldn't afford to sign up right now but would later they gave me an even longer extended free trial!!! They truly care about your group's goals even if Asso doesn't benefit from it.
Cons:
I wish there was a way to pay members through the program instead of just only being able to receive money. It would be cool if we could use Asso to send out money to either our members or other charitable causes that we're raising money for. An example would be if we were to use the software to receive donations for a certain food bank then we could also use the software to send the money to that food bake directly all from the same system
Pascal
Secretary general in France
International Affairs, 501-1,000 Employees
Used the Software for: 2+ years
Why we choose AssoConnect
Comments: Assoconnect offers us an internet platform where everything is integrated. it saves us a lot of time, allows us to delegate tasks easily and increases our visibility with our members.
Pros:
So easy to use ! all in one, as simple as that
Cons:
could have more samples of website to propose
leila
Global Project Lead in U.K.
Civic & Social Organization, 11-50 Employees
Used the Software for: 6-12 months
Alternatives Considered:
Super easy website set up
Comments: I have been able to create my project's website thanks to AssoConnect. I have greatly appreciated how simple it is to create and modify the website as well as continuously adapt it to my evolving needs, without any technical required skill.
Pros:
Web page layout Multiple features already available as my activities and community grow
Cons:
would have loved to be able to integrate content and articles from different websites such as Medium.
Olivier
Tresorier in France
Verified LinkedIn User
Sports, 11-50 Employees
Used the Software for: 2+ years
End of Excel
Pros:
Simple, user friendly... efficient support Price... emailing features
Cons:
Accounting report and database management