Bravo
What Is Bravo?
BRAVO is a comprehensive employee recognition and rewards platform that provides employees with a means to acknowledge and recognize their peers. A competitive leaderboard, automated celebration of
Read more
new hires, work anniversaries and birthdays encourages participation. Goal management, employee engagement surveys and a peer feedback system are some of the features in BRAVO along with a large international reward catalog for employees to enjoy.
Read less
Who Uses Bravo?
All sort of organizations from small to enterprise-level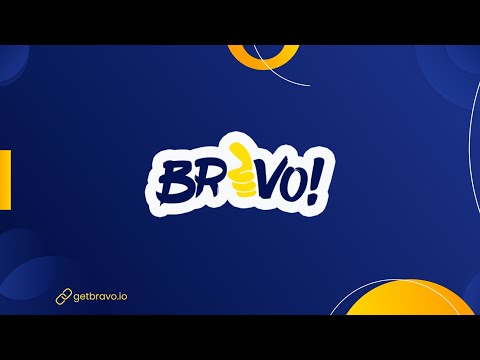 Not sure about Bravo? Compare with a popular alternative
Haider Ali
Territory manager in Pakistan
Verified LinkedIn User
Pharmaceuticals, 501-1,000 Employees
Used the Software for: 6-12 months
Peers recognition had never been easy, interactive and full of fun.
Comments: Bravo is straightforward to use, which makes peer recognition in public easy and fun. It is an excellent platform for giving and receiving feedback. Its reward system is impressive that allows giving reward points to peers according to their efforts; it helps to increaseģ employee motivation.
Pros:
An amazing software that creates interaction across all facets of the company and creates such an impressive network of interdependent employees, where everyone acknowledges others.
Cons:
Bravo needs to improve the bonus points redemption network and variation of gifs.
Abdul
Manager Talent Management in Pakistan
Verified LinkedIn User
Information Technology & Services, 201-500 Employees
Used the Software for: 6-12 months
"Best employee engagement and appreciation tool!"
Comments: What we thought would be an excellent employee recognition and engagement tool (and it IS!) has been a really fantastic communication tool. I have recommended BRAVO to many of my professional friends.
Pros:
I love the inter-departmental engagement BRAVO has fostered. In a recent communication survey conducted in our organization, BRAVO was one of the "tools for success" listed by many team members. Checking the BRAVO feed is one of the first things I do daily. The staff that I love is the gif options, the leadership board that engages everyone to participate in appreciating and displaying performance analytics. We have enjoyed offering custom rewards (i.e., paid time off, local restaurant coupons, custom swags, etc.) as redemption options.
Cons:
Honestly, the way BRAVO connected our whole remote is commendable. So, we don't have any negative feedback about the platform.
Verified Reviewer
Customer support specialist in Pakistan
Verified LinkedIn User
Commercial Real Estate Software, 51-200 Employees
Used the Software for: 2+ years
Improve your team culture every day with Bravo
Pros:
The most significant advantage of Bravo is the introduction of a culture where recognition and rewards are standard. Every employee in the office wants to grab their hands on monthly bonuses and rewards.
Cons:
platform with all the latest features employees want. It makes rewarding more accessible and lets every member work for their recognition. HR can easily track and monitor the performance of employees regularly.
Verified Reviewer
Former Assistant Manager @IPPBX in Pakistan
Verified LinkedIn User
Information Technology & Services, 11-50 Employees
Used the Software for: 1-5 months
Bravo's leaderboard keeps the motivation flying!
Comments: With the help of the ""leadership board"" and analytics, Bravo offers a win-win situation for the company and employees. This tool has allowed our employees to shine and get their names listed on board to win more rewards and bonuses.
Pros:
The leaderboard in Bravo helps all the individuals to enhance their skills by competing with other team members. The leaderboard shows the points, which keeps the motivation going for other members as well. It is a breakthrough for HR managers!
Cons:
The rewards redeem section in Bravo has only a few listed tips. Employees should have an option to make their rewards and share them with management to get their approval. Also, the tool should allow some custom integration for companies to try their software with Bravo.
Aneeq
Flutter developr in Pakistan
Verified LinkedIn User
Information Technology & Services, 11-50 Employees
Used the Software for: 6-12 months
Excellent Peer Rewarding and Engagement Tool
Comments: The overall experience with BRAVO is excellent, and we are very much satisfied with the tool and its usage. The tool's concept is unique, and grateful to show appreciation to peers through points that can be redeemed later by availing local restaurant coupons, virtual lunch, paid holidays, custom rewards, etc.
Pros:
BRAVO is a software in which we can reward in-app points to peers in the organization as a vote of thank you and recognizing the efforts. The User interface is very excellent and very easy to use to navigate. The home feed of BRAVO is just like a social platform for employees where they can simply scroll through achievement posts of their employees. Long story, in short, it is just a fantastic platform to keep everyone connected and motivated
Cons:
We prominently enjoyed a great response from the whole team until now. So, we don't see any cons in this product.