Saphyte
What Is Saphyte?
Saphyte is a cloud-based CRM system that hosts an ecosystem of sales, marketing, support, and team management features that uses automation to augment business processes. Through this leading-edge tec
Read more
hnology, businesses can now take a holistic approach to innovative and proactive marketing and sales strategies, that can future-proof their business.
Read less
Who Uses Saphyte?
Start-ups and Small and medium-sized enterprises.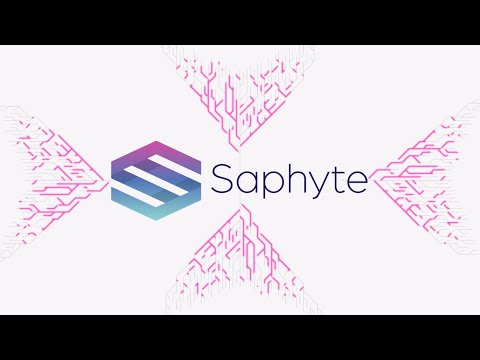 Not sure about Saphyte? Compare with a popular alternative
Not available in your country
RAVIKANT
Business Planner in India
Verified LinkedIn User
Commercial Real Estate Software, 11-50 Employees
Used the Software for: 1-5 months
Free customization for my CRM requirement
Pros:
It was such a difficult decision to choose the CRM for our property business. After trying few of them, we decided to try Saphyte. The best part about the Saphyte team was their flexibility to customize the CRM for our requirement without costing us a lot. We liked the interface & many marketing functionalities which comes default with the CRM.
Cons:
Whatever complaints i made, the team took notice of it and helped us get those functions.
Jiro
Admin in United Arab Emirates
Verified LinkedIn User
Real Estate, 2-10 Employees
Used the Software for: 6-12 months
Alternatives Considered:
Userfriendly
Pros:
Saphyte helps us efficiently manage our clients and do our timely follow-ups on contract renewals. We have increased our sales with the use of Saphyte's CRM solution in the course of 6 months. Plus, Saphyte did not charge us for implementation which usually comes in a hefty price tag with other competitors. Moreover, we are satisfied with the after-sales support. Saphyte has assigned to us a dedicated account manager who is reliable and dependable at anytime we needed support.
Cons:
There is nothing to dislike about Saphyte. It really is a great tool for customer management
Stefan
COO in United Arab Emirates
Management Consulting, 11-50 Employees
Used the Software for: 6-12 months
Great product
Pros:
It is extremely easy to use & does the required job
Cons:
There is nothing to dislike, its a great product.
Mubashira Yusuf
Customer Relations Manager in United Arab Emirates
Verified LinkedIn User
Legal Services, 51-200 Employees
Used the Software for: 1+ year
Alternatives Considered:
Customised, Userfriendly and Progressive CRM Solution
Comments: Firstly, Saphyte CRM is cost-effective. It helps in database maintenance across all branches at different locations with easy access for all departments based on the level of confidentiality of the data. Cutomised reports can be retrieved based on requirements of the employees.
Pros:
Lead generation, auto-assign feature, customisation as per business needs, option to demand further development.
Cons:
For email marketing, i would recommend to match the features in Saphyte with other third party apps like mailchimp and mailerlite where you can easily place content and images in the template, make a draft and shoot the Marketing email or any promotional banner. An option to just upload a banner for promotion and send it throgh bulk email option.
Vadim
Marketing Director in UK
Legal Services, 11-50 Employees
Used the Software for: 6-12 months
A modern and responsive CRM suite
Comments: Overall, our team is happy with the software and uses it regularly to keep track of our client data and web leads.
Pros:
A modern, responsive CRM platform with multiple API integrations and new features added regularly. The product also has a great support team behind it - [SENSITIVE CONTENT] and her team of IT engineers have been extremely helpful with tailoring the CRM suite to our business needs and integrate the software into our web resources.
Cons:
Custom fields for reports are not available in our current package - we would love to see this in the pipeline for non-Enterprise packages to help us capture more data from our web leads!