What Is Jira?
Jira is the #1 software development tool used by agile teams. Teams of 2 to 20,000 rely on Jira to manage every stage of their workflow, from planning to shipping and releasing. With native roadmaps, teams can ladder up their work to track the big picture. Jira's no-code automation engine allows teams to save time and increase power by automating any task or process with a few clicks. And with a free edition, teams up to ten users can leverage all the power of Jira at no cost, forever.
Where can Jira be deployed?
Cloud, SaaS, Web-based, Mac (Desktop), Windows (Desktop), Linux (Desktop), Windows (On-Premise), Linux (On-Premise), Android (Mobile), iPhone (Mobile), iPad (Mobile)
About the vendor
Atlassian
Located in San Francisco, U.S.
Founded in 2013
Phone Support
24/7 (Live rep)
Chat
Jira pricing
Starting Price:
US$7.00/month
Yes, has free trial
Yes, has free version
Jira has a free version and offers a free trial. Jira paid version starts at US$7.00/month.
Pricing plans
get a free trial
About the vendor
Atlassian
Located in San Francisco, U.S.
Founded in 2013
Phone Support
24/7 (Live rep)
Chat
Jira videos and images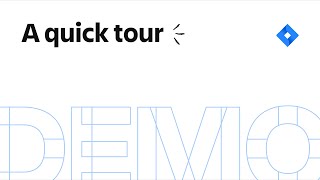 Features of Jira
API
Access Controls/Permissions
Activity Dashboard
Activity Tracking
Ad hoc Reporting
Agile Methodologies
Alerts/Notifications
Application Management
Approval Process Control
Assignment Management
Audit Trail
Backlog Management
Budgeting/Forecasting
Business Process Automation
Calendar Management
Capacity Management
Change Management Software
Code Development
Code Editing
Collaboration Tools
Color Codes/Icons
Commenting/Notes
Communication Management
Compatibility Testing
Compliance Tracking
Configuration Management
Continuous Delivery
Continuous Deployment
Create Subtasks
Customizable Dashboard
Dashboard Software
Data Connectors
Data Import/Export
Data Modeling
Data Visualization Software
Debugging
Deployment Management
Document Management Software
Drag & Drop
Employee Database
Employee Management
Employee Scheduling Software
File Sharing Software
For IT Project Management
Forecasting
Forms Automation Software
Forms Management
Gantt/Timeline View
Goal Management
Goal Setting / Tracking
Idea Management Software
Inventory Management Software
Iteration Management
KPI Monitoring
Kanban Board
Marketing Automation Software
Marketing Calendar
Media Planning
Milestone Tracking
Mobile Access
Monitoring
Online Time Clock
Percent-Complete Tracking
Portfolio Management
Prioritization
Process Modeling & Designing
Product Roadmapping
Progress Tracking
Project Management Software
Project Planning Software
Project Planning/Scheduling
Quality Assurance
Recurring Tasks
Release Management
Release Planning
Reporting & Statistics
Reporting/Analytics
Reporting/Project Tracking
Requirements Management Software
Resource Management Software
Resource Scheduling
Risk Management Software
Roadmapping
Rules-Based Workflow
Search/Filter
Single Page View
Spend Management Software
Stakeholder Defined Attributes
Status Tracking
Strategic Planning Software
Surveys & Feedback
Task Editing/Updating
Task Management Software
Task Progress Tracking
Task Scheduling
Task Tagging
Team Management Software
Testing Management
Testing/QA Management
Third Party Integrations
Ticket Management
Time & Expense Tracking
Time Tracking Software
Timesheet Management
Traceability
Vacation/Leave Tracking
Vendor Management Software
Version Control
Visual Workflow Management
Visualization
Web/Mobile App Development
Widgets
Workflow Configuration
Workflow Management Software
César josé R.
Software Developer in Peru
Verified LinkedIn User
Computer Software, 11-50 Employees
Used the Software for: 6-12 months
Excellent, perfect and intuitive
Pros:
Before using Jira, I found it difficult to keep my team's tasks organized in a neat and visually friendly way. In addition, it provides me with many tools that help create a more productive and efficient team, and generates reports that show if the team is making real progress.
Cons:
I consider that the price can be a barrier to entry when planning whether to decide to purchase the software or not, which can deprive many users of trying this wonderful tool. Also, the support one receives for the product sometimes does not solve the problems one may have while using the software.
Meraz H.
Assistant Manager in Ireland
Verified LinkedIn User
Information Technology & Services, 10,000+ Employees
Used the Software for: 2+ years
Best-in-class and Reliable Project Management Companion
Comments: Jira is presently utilized to manage our projects and workflows. We utilize it to manage team members' progress on projects, track outstanding work, and offer context for objectives and procedures. This is utilized across the organization and provides visibility for a large portion of the development effort on a range of projects.
Pros:
1) Integrate seamlessly with development tools like Slack, Github, or Bitbucket. 2) Workspace is very configurable; you may customize the components of each task on your board, as well as create your own icons, labels, and automated processes. 3) Connect all issues/tasks to Epics and view the anticipated outcomes in the Product Roadmap. 4) It offers the flexibility of a kanban board, which provides the user with a clearer view of what has been accomplished, what is in process, and what remains. 5) User story statuses may be used to monitor progress and control workflows. 6) Allows for bulk import of epics and user stories, which speeds up administrative duties if this information was previously recorded in another format, such as CSV.
Cons:
1) Only internal users may be allocated to tasks and user stories. This might result in unnecessarily long delays when external users want immediate input or participation. 2) When many boards exist within a project, statuses (user stories) cannot be established explicitly for each board. 3) User stories may be assigned to just two categories of users: assignees and reporters. JIRA does not permit the assignment of numerous assignees to a single user story.
Alternatives Considered: monday.com and Smartsheet
Reasons for Choosing Jira: Jira was more cost-effective and better for us because it met our needs more. It worked better with other Atlassian products that we were going to buy. So, it's clear that Jira is the best modern Project Tracking tool on the market right now.
Switched From: Trello
Reasons for Switching to Jira: Because Atlassian has a lot more products, they were able to keep everything under the same roof. When we used JIRA integrations with other tools, they worked really well at the time and were very useful.
Viral S.
IT Director in U.S.
Consumer Goods, 1,001-5,000 Employees
Used the Software for: 2+ years
Great PM and Ticket management tool
Comments: Overall, the Jira software is great IT asset. It is flexible and works across multiple workstream. We use it for our Project Management (all aspects) and ticket management for it as well. It provides easy and web based application to deploy and use across the organization. It provides easy user interface and lot of flexibility to add fields and workflow to meet our own internal process.
Pros:
Jira is very great for project and task management. It provides lot of flexibility around custom fields and reports. The easy to use reporting functionalities allow to have one simple view across multiple projects and initiatives
Cons:
While the interface is simple to use.. it feels very simple. Our users are not very adaptive to Jira as it doesn't have jazzy UX. It's not clean and modern looking like other alternatives out there.
Alternatives Considered: Basecamp and monday.com
Reasons for Choosing Jira: MS project was very heavy to use. Did not provide easy interface for running a whole portfolio. The gantt chart was good but wasn't user friendly to print out or manage and make decisions based on it for the whole portfolio. The cost of MS Project for all users was also very expensive.
Switched From: Microsoft Project
Reasons for Switching to Jira: Jira provided better reporting and performance. It was also a bit cheaper. Plus, Jira being Atlassian product, it fit well into our ecosystem.
Marta R.
Unity Developer in Poland
Computer Games, 51-200 Employees
Used the Software for: 2+ years
I enjoy Jira software but there are few things that can be improved in my opinion.
Comments: My overall experience with Jira is good and I do not plan to switch to other tool right now.
Pros:
I like that I can really easily navigate between the projects because I am in multiple projects at once. I really like the possiblity to customize a lot of things, mostly the kanban board lanes and tickets details. I love linking feature, I find it really useful and I use it a lot. What is very important to me is also the Tempo application and I like how it's integrated in Jira, so I can really easily log my time into proper tickets. In our company we also use the Bitbucket and Confluence and I really enjoy that I can easily create feature branches, commits or pull requests from Jira itself. I also like the report tools to control my overall work.
Cons:
I have a lot of diffuculties with Tempo application search issues feature. Since I am participating in a lot of different projects it is really hard to search proper ticket, neither using ticket code nor ticket name is not functioning good enough. Sometimes I feel also overwhelmed with the amount of features which I don't use at all and I am getting lost in the user interface.
James L.
Managing Director in U.K.
Marketing & Advertising, 2-10 Employees
Used the Software for: 2+ years
Streamlines management of complex workloads across a large team for efficient task management
Comments: The biggest transformation in how we work has been the increase in efficiency and accountability that Jira has provided. As with all similar types of task management software, the most important Factor in success is team buy in, and we found that Jira helped us to track tasks and project work in a more granular way which helped staff plan their workloads better while increasing productivity.
Pros:
Jira allows us to efficiently manage a tasks across a wide variety of different projects, assigning work easily to each team member and allowing us to run a clear process from briefing through quality checking. It has allowed the team to communicate more effectively and improved the overall quality of delivery with better expectation management.
Cons:
We've used a variety of different task and process managment tools in the past - and still do for direct client work where they have a preference (e.g. Basecamp, Asana etc), and the interface on Jira is maybe not as attractive, but it works fine and allows good interaction.
Alternatives Considered: Trello and Asana
Reasons for Switching to Jira: We've used a variety of different task and project management solutions with clients in the past, but Jira proved to be a better fit for us as an organisation, primarily because it was better suited to the size of our team and the number of projects we were working on.