What Is Rentle?
Rentle's e-commerce and store management solutions provide the tools and support for starting, managing, and growing a rental business. With easy-to-use yet powerful functionalities, Rentle reduces your workload in the back-office while supporting your growth both online and in-store. Using Rentle is easy with any device from smartphone to desktop, adding flexibility to your work. With API and versatile integrations, Rentle connects well with your existing tool stack.
Who Uses Rentle?
Big and small rental and retail companies use Rentle to sell products as a service, rent out equipment in every sales channel, and manage product catalogs, inventory, orders, and payments.
Where can Rentle be deployed?
Cloud-based
On-premise
---
About the vendor
Rentle
Located in Espoo, Finland
Founded in 2018
Rentle pricing
Starting Price:
US$19.50/month
Yes, has free trial
Yes, has free version
Rentle has a free version and offers a free trial. Rentle paid version starts at US$19.50/month.
Pricing plans
get a free trial
About the vendor
Rentle
Located in Espoo, Finland
Founded in 2018
Rentle videos and images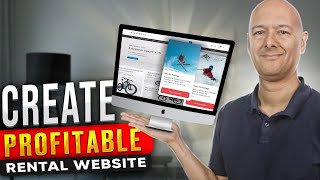 Features of Rentle
Alerts/Notifications
Asset Tracking Software
Availability Management
Barcode/Ticket Scanning
Barcoding/RFID
Billing & Invoicing
Cataloging/Categorization
Contact Database
Contract/License Management
Credit Card Processing
Customer Management
Data Import/Export
Data Security
Discount Management
For Small Businesses
Forecasting
Inspection Management
Inventory Control Software
Inventory Management Software
Inventory Optimization Software
Item Management
Late Fee Calculation
Maintenance Management Software
Mobile Access
Multi-Channel Management
Multi-Currency
Multi-Location
Online Booking
Order Entry Software
Order Fulfillment Software
Order Management Software
Order Tracking
Payment Options
Payment Processing Software
Product Catalog
Product Identification
Promotions Management
Purchase Order Management
Rate Management
Real Time Data
Reporting/Analytics
Reservations Management
Retail Inventory Management Software
Returns Management
Sales Reports
Scheduling Software
Search/Filter
Shipping Management
Shopping Cart Software
Third Party Integrations
Website Management
eCommerce Management
Tim
Founder in UK
Verified LinkedIn User
Leisure, Travel & Tourism, 2–10 Employees
Used the Software for: 1+ year
Reviewer Source
The best rental platform for businesses of any size.
Comments: Rentle have provided me with an extra dimension to my bicycle rental business. They have enabled a cost effective digital booking system without the need for hardware. Their team are fantastic and always on hand to solve any questions or problems I have had. I've been so impressed with their positive approach and have always felt valued as a customer.
Pros:
The software is very user friendly and can be adapted to fit a variety of different methods of working. The software is very intuitive and adaptable and allows for surface level engagement through to in-depth use depending on need.
Cons:
I would like the booking confirmation / end user engagement to be more customisable. At the moment it is a generic email confirmation which is fine but would be improved with ability to send more bespoke confirmations / engagement.
Rentle Response
10 months ago
Thank you Tim for all your feedback. We are really happy to have you using Rentle and we look forward to improving our platform for the needs you mentioned! Kind regards, Polina
Lasse
Managing director in Finland
Verified LinkedIn User
Consumer Services, 11–50 Employees
Used the Software for: 2+ years
Reviewer Source
Revolutionary for rental and activities business model
Comments: Superb support and reaction time for problems. I have never experienced such a great attitude towards users from support people.
Pros:
Flexibility, ease of use, integrated payment options, broad scope that can be used to make all our activities, rental products, tickets, etc. products available for online booking
Cons:
Rentle is still under development so there are many things missing but all the essentials are there to make the business roll. Rentle is developing new features in a rapid phase so the features missing now, might be there tomorrow.
Alternatives Considered: bike.rent Manager, Easy Saw Management Software, Point of Rental Software and Easy Rent Pro
Reasons for Choosing Rentle: Rentle convinced us with their development pipeline and competitive pricing which basically was risk free. If we make money, rentle gets a cut. Fair win-win for both parties.
Switched From: Trello
Reasons for Switching to Rentle: Only software that could accommodate all our needs in experience and rental sales. Back office was by far the easiest and most intuitive for users.
Rentle Response
3 years ago
Hi Lasse, thank you for the review and partnership so far.
Retail, 2–10 Employees
Used the Software for: 1-5 months
Reviewer Source
New business
Pros:
Easy to set up and everything is clearly explained. Lots of content on the website to help you build your store based on other people's experience.
Cons:
I'd have liked the option to trial everything fully before going live. I've had to pay for the pro version to make sure all the features i want will work correctly before taking any money. It would be good if whilst your store was taking no money, you could use all the features without the pro payments.
Rentle Response
4 weeks ago
Hello and thanks a lot for your review! I hope you were able to find everything you were looking for. Please let us know anytime in the support chat if there is anything we can do to support you. Kind regards, Bianka
Dennis
Owner in Netherlands
Sports, 2–10 Employees
Used the Software for: Free Trial
Reviewer Source
Setup of shop in free mode for business validation
Pros:
I like that is easy to setup to validate out business plan. if our plan works, than we can earn money.That money we will put in the upgraded versions of Rentle
Cons:
It's a bit basic. but that's normal for a free version
Alternatives Considered: Booqable and Shopify
Rentle Response
2 weeks ago
Hi Dennis, many thanks for your valuable feedback! Please let us know anytime if we can support you with your Rentle Store. Kind regards, Bianka
Utilities, 2–10 Employees
Used the Software for: 1-5 months
Reviewer Source
Awesome Tool for Rentals
Pros:
Easy to use, really good at explaining during onboarding. Highly recommended for rental inquiries.
Cons:
There's nothing to complain nor discuss about all is perfect for me.
Rentle Response
4 weeks ago
Hi Alejandro, Many thanks for the review - it is much appreciated :) Please let us know anytime in the support chat if there is anything we can help you with! Kind regards, Bianka