Veremark
What Is Veremark?
Veremark is an intelligent software tool that automates the reference checking process for new hires saving you significant time and improving the experience. Our digital-first platform is able to
Read more
let you on an individual or mass volume basis collect full and verify full candidate work histories, gather professional references as well as check the validity of their national IDs and education. We provide a single, highly efficient location to provide all the background checks needed.
Read less
Who Uses Veremark?
We are a global platform that can deliver across USA, APAC and Europe as well as across industries. Our 24/7 customer success team is here to assist you throughout.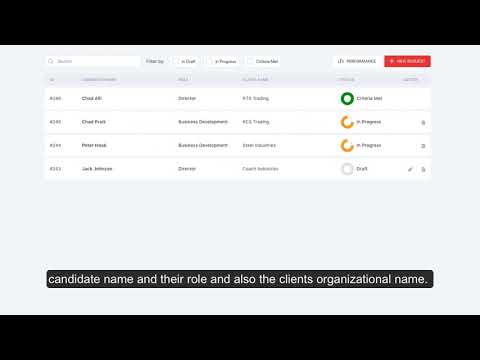 Not sure about Veremark? Compare with a popular alternative
Eric
Managing Director in Singapore
Human Resources, 11-50 Employees
Used the Software for: 6-12 months
Alternatives Considered:
Amazing product - Reliable and Easy to use
Comments: It's very positive. Response time is fast and communication with the support team is very professional.
Pros:
Reference checks are supposed to be simple and no frills. This is exactly what Veremark is about. The interface is easy and intuitive. There's no learning needed. All you do is log in and put the information in. The platform does all the work. The results/ report is well layout and easy to read. Options for customising the questions and allowing different set of questions for different roles are available. This makes it very adaptive to how we recruit. Absolutely love the platform!
Cons:
I don't have an answer to how this can be solved, as it's more of a human issue. When the candidate/ referee don't respond to the request, the reminders can be quite frustrating to manage. It could be me that I haven't fully figured out how to do this properly, but I don't think it so much of an issue with the platform.
Marketing & Advertising, 11-50 Employees
Used the Software for: 1-5 months
Seamless process and fast!
Pros:
Here are the list of the features I liked with Veremark. - Mobile friendly ( I can use/check it anywhere, everywhere ) This feature is really helpful specially when I am travelling, I can always keep a track/notified by this software if whats going on with my recruitment team. - Super simple and easy set up process - Fully customizable questionnaires that can be self managed, but if you have some problems they're support team is really reliable. - Affordable than other referencing platform. - The ability to collect all the referee contact details in a single place with their expression of interest to find out more about future roles or opportunities.
Cons:
For the last 6 months I m not seeing any downside of this tool, hopefully will keep me very satisfied as long as I need it.
Information Technology & Services, 51-200 Employees
Used the Software for: 1-5 months
Great for right to work checks
Comments: Very easy to work with and responsive
Pros:
Easy interface and response times were quick
Cons:
The data protection statements were a bit confusing
Chelsie
Information Security Officer in Singapore
Information Technology & Services, 51-200 Employees
Used the Software for: 6-12 months
Background Screenings made easy for small companies
Comments: It's been a pleasure to work with the Veremark team. My queries and requests for assistance have always been quickly followed up on.
Pros:
As a tech company we need to be able to screen employees in keys roles with access to sensitive data. As a small company, we don't have the need to do multiple screenings a month. Veremark gives us the flexibility to get exactly the screenings we need in a timely fashion without a big up front commitment. The UI is straight forward. The results are quick and accurate. The customer service is responsive and helpful. I strongly recommend this company!
Cons:
I have no complaints. We have been very happy so far.
Tom
B2B Marketing Expert in UK
Marketing & Advertising, 11-50 Employees
Used the Software for: 6-12 months
A really great candidate background checking platform
Pros:
Particularly liked how easy it was to track the status of candidates as they went through the background checks.
Cons:
Not really a con but looking forward to the career passport part of the product launching!