Duoplane
What Is Duoplane?
Duoplane is a dropship automation software for retailers and vendors that allows you to scale your business operation and strengthen important relationships. With Duoplane, you can completely
Read more
automate large parts of your backend processes: order management, catalog updates, invoice payments, and more. Duoplane organizes your order information in one place, with dashboards and alerts that tell you exactly what you need to know in real time.
Read less
Who Uses Duoplane?
Distributed fulfillment retailers and vendors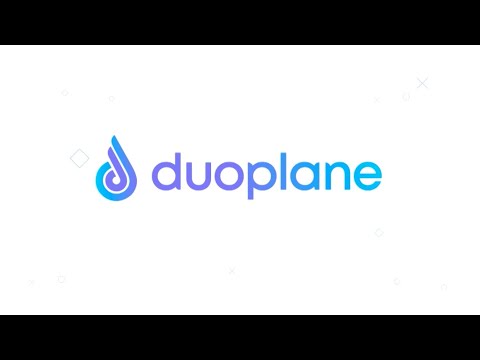 Not sure about Duoplane? Compare with a popular alternative
Reviews of Duoplane
Reviews by company size (employees)
<50
51-200
201-1,000
>1,001
Food & Beverages, 2-10 Employees
Used the Software for: 2+ years
Alternatives Considered:
Must have for any drop-ship eCommerce owner
Comments: I couldn't name a more valuable complementary third-party app to our eCommerce store. Duoplane is like having a buddy on your virtual team. We're a two-person company and want to avoid hiring employees when we can automate any task. Duoplane was built exactly for us. The piece of mind of never getting a PO or vendor invoice wrong with thousands of SKUs is so important. We've focused on sales, marketing and sourcing new products instead of getting bogged down with order management and doubled our sales in three years!
Pros:
We replaced a email and paper-based order management system that was error-prone and time-consuming with Duoplane. It has been nothing short of spectacular for automating order fulfillment for our drop-ship eCommerce. We provide convenient product bundles for our shoppers and Duoplane handles this with ease, even with thousands of SKUs. This is something a lot of vendors struggle with. Integration with our BigCommerce store and QuickBooks accounting system has been perfect. The system is flexible enough to handle everything we throw at it and customer support is always fast. I don't think we've had a single downtime in 2-3 years. We've managed to almost completely automate our 7-figure eCommerce business and avoid hiring employees to manage orders, shipping, and invoicing. Their search feature is amazing. We often find ourselves just searching for a company name or contact to lookup old orders because the search feature in BigCommerce and QuickBooks is so poor.
Cons:
Order profitability is always something that's tough to track. I'd love for Duoplane to present this in their dashboard considering they know the price, cost, and shipping for every order. It would allow us to examine whether to increase prices or shipping for low margin SKUs. Changes to orders are always tedious but I'm not sure how I would change it. Recently, we've had to deal more with backorders and we give the customer an opportunity to switch to a different color or different product altogether. We have to go back to the source system (BigCommerce store) to edit the order. Then, in Duoplane we have to send a note to cancel the existing PO and move everything to a new PO.
Duoplane Response
last year
Our goal is to make our customers lives easier and more efficient. We appreciate the review and kind words. Thank you!
Ryan
Managing Partner in US
Retail, 2-10 Employees
Used the Software for: 2+ years
Game Changer
Comments: The customer service team is amazing and helpful. The software is powerful and simple.
Pros:
Duoplane was a game changer for us. It not only helped streamline our complicated order fulfillment system but it also helped us manage a complicated and unique inventory system.
Cons:
If I had to find something wrong with the software, I might say that editing partially fulfilled orders is a bit of a pain. That said, I totally understand that it is Shopify that makes it a pain but I do wish there was a better solution.
Duoplane Response
last year
We are so excited to hear that we were a game changer for your company. We really enjoy working with you!
Jessee
President in Canada
Retail, 2-10 Employees
Used the Software for: 2+ years
Very good software
Comments: In my opinion, this is one of the best integration for a dropshipping business. I've saved so much time with this software.
Pros:
The team at Duoplane have taught about almost everything. Many times, we wanted to add a new automation to our business and by miracle, Duoplane had this automation already there ready to use. It really helped us grow our business.
Cons:
We would like to update many locations in Shopify. This is not yet offered by the app unfortunately.
Duoplane Response
last year
We are so happy to hear that we keep surprising you with our features! Enjoy growing your business while we take care of the manual tasks :)
Retail, 2-10 Employees
Used the Software for: 2+ years
Awesome system
Pros:
Reliable software, rarely has bugs or issues; Support is very responsive and not only do they tell you why the problem happened, but they fix it for you instead of having you do it yourself.
Cons:
It's been so flexible, no complaints. They can customize almost anything.
Duoplane Response
last year
We are happy to hear that you see us as reliable as that is our #1 goal! Thanks very much for the review.
Consumer Goods, 51-200 Employees
Used the Software for: 2+ years
Successful 2 Years
Comments: Helped us scale from a start up to a mid sized company
Pros:
We had several changes needed. The Support team was very helpful. Not only did they complete the tasks.. they showed us how to do them in the future.
Cons:
Couldnt change parent/child bundles on orders that were already in the system and not downloaded.
Duoplane Response
last year
Thank you for the review Matthew, we really enjoy working with your company!