Local product
What Is Guusto?
Guusto helps HR Leaders at companies with 200+ employees to recognize great work and shape amazing culture.
#1 HIGHEST RATED on Capterra & G2!
NO POINTS that lack transparency, value and impact. No minimums, markups or hidden fees, and full credit back on unclaimed rewards.
FLEXIBLE REDEMPTION so people choose something they actually want.
PURPOSE-DRIVEN with one day of clean water donated for every gift sent.
FREE ACCOUNT to get started sending rewards in minutes, not months!
Who Uses Guusto?
Guusto helps HR leaders at mid-size (200-1000 ppl) and large (1000+ ppl) companies, looking to modernize milestone rewards, empower managers to send rewards, or build powerful peer-to-peer programs.
Where can Guusto be deployed?
Cloud-based
On-premise
---
About the vendor
Guusto
Located in Vancouver, Canada
Founded in 2013
Countries available
Canada, United States
Languages
English, French
Guusto pricing
Starting Price:
Yes, has free trial
Yes, has free version
Guusto has a free version and offers a free trial.
Pricing plans
get a free trial
About the vendor
Guusto
Located in Vancouver, Canada
Founded in 2013
Countries available
Canada, United States
Languages
English, French
Guusto videos and images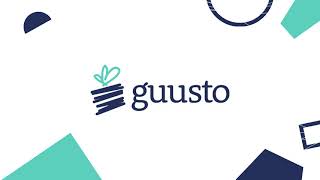 Features of Guusto
Activity Tracking
Customer History
Employee Database
Goal Management
Loyalty Cards
Loyalty Program
Manager-to-Peer Recognition
Nominations
Peer-to-Peer Recognition
Performance Management
Recognition Tracking
Reporting/Analytics
Rewards Catalog
Rewards Management
Social Recognition
Jason
Data Analyst in Canada
Verified LinkedIn User
Information Technology & Services, 501-1,000 Employees
Used the Software for: 2+ years
Incentives Made Easy
Comments: The backed offers reports that makes keeping track of taxable commission for employees, all the tracking is done for you automatically. Can't go wrong there. The best part though, is probably how it works with our incentive structure. Before Guusto, we had actual physical gift cards, and the type of card would rotate week over week. With Guusto, its up to the user where they'd like to spend their money. Tracking gift cards we give employees as incentive has never been easier thanks to Guusto.
Pros:
Guusto has radically improved how MSi - OBTM incentives operate. The options available to our employees are always growing and the APP makes for redeeming those rewards in store a breeze. On the backed, Guusto's solution to reporting has made keeping track of funds extremely easy and the customer service is great! If you ever have a problem customer service is there to help you right away. It has a very personal feeling when you are interacting with their support team.
Cons:
Honestly I can't think of something I'd say I dislike, any issues I have come down to using Internet Explorer. Those issues are still very minor and rare! Guusto is an extremely flexible service and I'm sure that if I wasn't using Internet Explorer the few bugs I've encountered wouldn't be there.
Paul
Consultant in Canada
Professional Training & Coaching, Self Employed
Used the Software for: 1+ year
Guusto is a great system for thanking clients, referral partners, associates, and more
Comments: Very positive in that both the giver and receiver feel great about the gift. A super system and the name Guusto itself implies "food" and "gusto", great emotional impressions for a gift recipient.
Pros:
It can be complicated figuring out how to gift different people. Guusto makes it easy: A neutral cash gift that the recipient can use for whatever delights them from a wide range of gift options and categories. And as Guusto is not tied to a specific vendor the gift feels authentic in that there is no skewing or implicit advertising of one vendor.
Cons:
Overall it is a great system and easy to work with as a user, which is most important. As Guusto tweaks and evolves the interface it will get even better as there are a couple of places where it could be a bit more intuitive. Only minor things that someone who does UI development would notice about the UI and interaction.
Law Practice, Self Employed
Used the Software for: 1-5 months
Easy to learn, simple choice
Pros:
The free account makes the process of learning the app real easy. The fact you feel helping the environment with the One Drop Foundation its a high point up.
Cons:
They should improve the global access of the app, Spanish language and support its really needed.
Saravanan
Consultant in India
Information Technology & Services, 10,000+ Employees
Used the Software for: 6-12 months
Feedback
Pros:
I use this software for employee recognization, it was very good
Cons:
I dont see anything like that, its very easy to use
Alan
sales associate in Canada
Food Production, 11-50 Employees
Used the Software for: Free Trial
guusto review
Comments: excellent
Pros:
It feels like a positive review board for co workers and employees. It allows you to send postive review of an employer from customer or coworker without anything negative to show appreciation
Cons:
The user interface of guusto is difficult to navigate,it's hard for new users to know what is going on, needs a tutorial or a complete overhaul for the site. most importantly how to give reviews to co workers and to see rewards and points