Local product
What Is CoPilot AI?
CoPilot AI's social prospecting platform enables professionals to efficiently diversify their growth strategy. Cut through the market noise and reach your audience directly with our AI-powered solution.
Over 2,000 professionals use CoPilot AI to get quality conversations, build relationships & scale your sales operations. Tap into the full potential of LinkedIn with our leading AI technology and outreach strategies.
CoPilot AI is a Vancouver-based SaaS company. Learn more at www.copilotai.com.
Who Uses CoPilot AI?
Customers use CoPilot AI for B2B sales, client acquisition, recruitment, establishing thought leadership, and enterprise event recruitment.
Where can CoPilot AI be deployed?
Cloud, SaaS, Web-based
About the vendor
CoPilot AI
Located in Vancouver, Canada
Founded in 2016
Phone Support
Chat
Languages
Not provided by vendor
CoPilot AI pricing
Starting Price:
US$389.00/month
CoPilot AI does not have a free version. CoPilot AI paid version starts at US$389.00/month.
About the vendor
CoPilot AI
Located in Vancouver, Canada
Founded in 2016
Phone Support
Chat
Languages
Not provided by vendor
CoPilot AI videos and images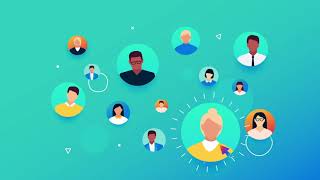 Compare CoPilot AI pricing with similar products
Features of CoPilot AI
Campaign Analytics
Campaign Management Software
Data Import/Export
For Small Businesses
Lead Capture Software
Prospecting Tools
ROI Tracking
Alternatives to CoPilot AI
Steven W.
Senior Financial Associate in U.S.
Verified LinkedIn User
Financial Services Software, 1,001-5,000 Employees
Used the Software for: 6-12 months
CoPilot First Timer- Everything we needed and thensome.
Comments: CoPilot is helping us generate more leads and build a broader pipeline where we are able to foster interactions with a whole tool kit of features available on the platform. Our Account Strategist, [SENSITIVE CONTENT], has always gone above and beyond to meet our needs w/ training on the platform and is very responsive to our particular circumstances for our business helping us create a strong lead generation system from scratch, he is very much appreciated!
Pros:
I love the dashboard, the scheduling of messages, being able to snooze communications w/ prospects and leads.
Cons:
There are no cons about this software that we find. All is great!
Shane H.
Founder & CEO in U.S.
Retail, 2-10 Employees
Used the Software for: 1-5 months
Alternatives Considered:
Voyageur Group Review
Comments: I am very pleased so far.
Pros:
The automation features. It is great to be able to customize my voice but have the sequencing automated. Love that! I love that once the automated software gets a response, I get to take over and manually communicate with prospects.
Cons:
sometimes too much of a one-size fits all.
Paul D.
Co-founder and CEO in Canada
Verified LinkedIn User
Hospitality, 11-50 Employees
Used the Software for: 2+ years
Maybe not a fit if you're a small business
Comments: Beyond the disappointing ending, they were a great upgrade from really basic cheap LinkedIn automations like Duxsoup. They have not evolved with the market saturation from a technical level and sadly did not make up for it on customer success side.
Pros:
Great support team for bugs and information. Like the canned messages feature as well and general stats.
Cons:
In the DIY use-case, I didn't see their value relative to competitors who were priced lower. We were charged for a hefty billing cycle for clients we represent even after we well in advance unsubscribed via their dashboard. We were then told that we need to manually email them instead and they didn't budge on sticking to the fineprint. Short-sighted and frugal move which showed the true colours of how they look at agency partner relationships. They did offer a credit for the future but I hold my suppliers to a higher bar.
Information Technology & Services, 2-10 Employees
Used the Software for: 1-5 months
Nice Concept but fundamentally flawed product
Comments: Lead generation
Pros:
User Interface is well designed. The concept of using a robot to reach out to prospects is interesting
Cons:
Platform is integrated to LinkedIn which is a fundamental design flaw. Platform is dependent on a good Linkedin integration but, unfortunately the integration is poor. People quickly realize they are speaking to a Robot which is a turn off. Also, the platform lacked sophistication to identify true leads and simply automates a flawed "Brute Force" lead generation process. Garbage in >> Garbage out. The only technical value to the platform is capability to understand natural language. Ok that takes some expertise, but other than that this is NOT a Smart system. It's a waste of time and money. Many complaints about receiving Spam social media messages which is a real turn off.
Information Technology & Services, 2-10 Employees
Used the Software for: 1+ year
Good tool for LinkedIn prospecting
Pros:
Easy to set up, great customer support.
Cons:
I wish there's a way to link multiple LinkedIn accounts in the same organization so that we can avoid reaching out to the same people.