What Is Kartra?
The Ridiculously Easy Way To Build Your Entire Online Business Fast (Without Hiring A Team Of Developers, Web Designers, or Systems Integrators).
Kartra really isn't just another all-in-one miracle platform; it's a marketing tool that works for you. Kartra comes loaded with professionally-designed templates, expert-written copy, detailed 360-degree analytics, a powerful autoresponder, affiliate management, built-in checkout, and so much more.
Who Uses Kartra?
From Solopreneur to Enterprise companies looking for an all-inclusive marketing platform.
Where can Kartra be deployed?
Cloud, SaaS, Web-based
About the vendor
Genesis Digital
Located in La Jolla, U.S.
Founded in 2013
Phone Support
24/7 (Live rep)
Chat
About the vendor
Genesis Digital
Located in La Jolla, U.S.
Founded in 2013
Phone Support
24/7 (Live rep)
Chat
Kartra videos and images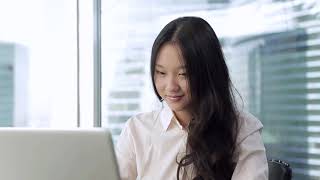 Compare Kartra pricing with similar products
Features of Kartra
Abandoned Cart Saver
Affiliate Management
Alerts/Notifications
Auto-Responders
CAN SPAM Compliance
CRM Software
Campaign Analytics
Campaign Management Software
Cataloging/Categorization
Contact Database
Contact Management Software
Customizable Fields
Customizable Templates
Data Import/Export
Data Security
Discount Management
Drip Campaigns
Dynamic Content
Electronic Payments
Email Campaign Management
Email Marketing Software
Email Tracking Software
Form Builder
Interaction Tracking
Landing Pages/Web Forms
Lead Capture Software
Lead Engagement
Lead Generation Software
Lead Management Software
Lead Notifications
Lead Qualification
Lead Segmentation
List Management
Marketing Automation Software
Mobile Access
Mobile Optimized Emails
Multi-Channel Marketing
Multi-Currency
Order Management Software
Performance Metrics
Personalization Software
Predictive Analytics Software
Promotions Management
Prospecting Tools
Publishing Options
ROI Tracking
Reporting/Analytics
SEO Management
Segmentation
Shopping Cart Software
Subscriber Management
Tagging
Tax Management Software
Template Management
Third Party Integrations
WYSIWYG Editor
Website Management
Website Visitor Tracking
eCommerce Management
Patricia
Director in Mexico
Verified LinkedIn User
E-Learning, 2-10 Employees
Used the Software for: 1+ year
Alternatives Considered:
All in one
Comments: I started without knowing anything and confused with so many offers on the market, because you can have an app to automate, another for crm, another to store your videos, another for web pages, here you have it all and without knowing anything, it is very intuitive and the tutorials get you out of problems or doubts.
I liked it a lot especially not having to open several apps and do everything from here, and the price seems very fair. I started paying the basic membership and now I have a higher one because I have had results. Translated with www.DeepL.com/Translator (free version)
Pros:
As the advertisement says, Kartra is a platform that has everything you need, landig page, sales letter templates, blog, webinar, etc. You can manage your leads, do email marketing, capture leads, automate and you only pay for one platform and everything is concentrated there.
Cons:
The email marketing has areas of opportunity, it is efficient but the data import sometimes takes more time than you would like, the configuration screen is not so practical, although after a while you get used to it and it works very well.
Dana
Creative Director in U.S.
Verified LinkedIn User
Online Media, 2-10 Employees
Used the Software for: 6-12 months
Alternatives Considered:
So, So Good But Lacks In The User-Friendly Department
Comments: I no longer use Kartra but when I did, the best thing I found was the fact that it was all-in-one. I really liked being able to login to one platform and it was all there, even analytics and in-depth reports based on product, emails, link tracking, etc. It truly was full-service.
Pros:
There are a lot of things to like about Kartra, specifically the absolute all-in-one platform they have. It goes far beyond just designing a website/landing page or sending an email. They cover all the bases - from websites, landing pages, email marketing/automation with sequences and tagging, funnels, simple e-commerce, digital downloads, membership sites, help desk, scheduling, forms, affiliates and now an agency solution. If you'd like to consolidate the many platforms you use, Kartra can handle 95% of everything you throw at it. Their support group on Facebook is second to none. They truly care about their people and it shows; it's like a family.
Cons:
Learning the platform was a long, complicated process. They have people lined up that will help "onboard" you and while that's extremely helpful and effective, I think it's always beneficial to know your platform inside and out so you can make necessary changes as needed and not have to depend on the support team, or others. Because of the complexity, there's a time-consuming process you'll have to undertake before you can "go live". I mean, it makes sense due to the fullness and depth of their platform, just be sure to go into it knowing: (1), the trial is not nearly long enough to know if it's a right fit for your business, and (2), it'll take time to setup your workflows and make sense of how everything is integrated, and (3), host your videos elsewhere or you'll get eaten alive in bandwith overcharges. Kartra has what they call Kartraverse, which is like a step-by-step training course on how to use their platform. It's superb and very informative; however, it's still in its infancy and you have to wait until they create the next lesson before you can do in-depth with whatever topic they decide, and that was often frustrating. With that said, however, they also do a lot of webinars that are in-depth and full of insight, but sitting through a webinar to find one answer is a bit defeating when you're in a hurry or just not really sure what exactly you're even looking for. Their documentation leaves a little to be needed, however.
Paul
Manager in New Zealand
Verified LinkedIn User
Leisure, Travel & Tourism, 11-50 Employees
Used the Software for: 6-12 months
Alternatives Considered:
Good for some uses but has some ballbreaker shortcomings for me.
Comments: kartra saves me time. Once I have built some sales funnels they are repeatable and their success (or not) is measurable. Kartra provides me with actionable data that is easily and quickly accessible so I'm basing my decisions on real time accurate data. And I can set it up so that I am making money while I sleep
Pros:
Has many functions on the one platform. I could use my own domains and favicons. There were some templates to use and the webinar help sessions we useful. It provides realtime actionable data to make good decisions.
Cons:
Customers cannot select multiple items of a product in one purchase transaction on a specific date when they want to join one session once that already has others in that session. For a tourist who has a family of 4 people they cant buy 4 tickets and they cant specify that they want to go on a tour that already has people booked on it but there is available space for them. And they cant book for the one tour once.
Bernadette
Owner in Philippines
Verified LinkedIn User
Graphic Design Software, Self Employed
Used the Software for: 2+ years
Settled with Kartra
Comments: I like how streamlined Kartra is. They now have the campaigns function which allows you to customize your campaigns by editing a pre-existing templates.
Pros:
What I like most about Kartra is that it is a complete online software that allows us to market to our existing list.
Cons:
It took time before they rolled out the quiz/survey function and even then, it is not yet very refined as we hoped it would be.
Andrés J
Director in Colombia
Verified LinkedIn User
E-Learning, 2-10 Employees
Used the Software for: 2+ years
Alternatives Considered:
OK software, awful support and you're locked in for life!
Comments: I was an early user of Kartra and had great expectations. They have added some nice features through time, but they changed their support policies about 2 years ago, and now I'm stuck with them. They used to be quite friendly, now they response as a typical call center, they are never wrong, and they are never ever loose. Software is OK, but has several design flaws, most which have not been fixed. I love when companies where I am a client win and make profit, as this makes sure they will grow and become better. This is not the case for Kartra, and I'm so deep in now, that looking for another provider is almost impossible. I really miss the Kartra from their first year or so!
Pros:
The idea behind Kartra is amazing: a one stop for all your marketing and lead generation needs. In this sense, it has many features, so you won't need to be paying many providers, just one, for most of your needs.
Cons:
Support is just awful! As an early user, I used to love their support, as I'm a proactive user with a tech background, and they were quite open to new ideas and had a very "let's see what's the issue". However, about 2 years ago, this changed. Every time you contact them, it's the typical big tech call center answer "it's not on our end, it has to be an issue on your side". They never take responsibility, and they always win. for example, in the basic plan at $100, they offer 50 GB of "bandwidth" each month. However, every new cycle your bandwidth starts automatically starts at whatever hard drive space you're using. For example, if you have 30 GB of files, at the beginning of the month, the bandwidth meter doesn't reset to 0 GB, but to 30 GB. This makes no sense, and in fact, this is not "bandwidth". I decided to give up on trying to reach support, as they are perfect, they don't admit this issue, and they also tend to give condescending responses.