What Is HelloAsso?
HelloAsso is a free payment solution for French clubs and non-profits. It helps more than 150 000 non-profits manage all their campaigns online: raise funds, organize events and crowdfunding, manage members and collect money.
The recognized company ESUS (Solidarity Company of Social Utility) is based on a unique alternative economic model: no fees or commissions are applied, donors choose to leave a voluntary contribution at the time of their payment who finance the platform development.
Who Uses HelloAsso?
HelloAsso is online available on the French market. The application can be used by nonprofits, clubs and foundations.
Where can HelloAsso be deployed?
Cloud-based
On-premise
---
Countries available
France
Countries available
France
HelloAsso videos and images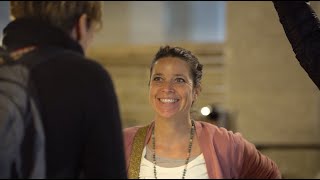 Compare HelloAsso pricing with similar products
Features of HelloAsso
Barcode / Ticket Scanning
Campaign Management Software
Contribution Tracking
Customer Data Management
Donation Tracking
Donor Management
Event Management Software
For Alumni Associations
For Nonprofits
Membership Management Software
Online Giving
Payment Processing Software
Point of Sale (POS)
Receipt Management
Recurring Giving
Registration Management
Website Management
Alternatives to HelloAsso
Manon
Présidente in France
Verified LinkedIn User
Environmental Services, Self Employed
Used the Software for: 2+ years
Best choice for non profit organization
Comments: I will not change it. Even if this software doesn't do everything, it does perfectly what it does and that is perfect.
Pros:
Helloasso is free for nonprofit organizations and that makes all the difference. We could not do without them !
Cons:
They can make some small changes and helloasso will be perfect. The consumer service is easy to reach and take our needs in consideration so This is great.
Coumba
President in France
Fund-Raising, 2-10 Employees
Used the Software for: 6-12 months
Very easy to use for fund raising
Comments: It was the first time I used HelloAsso for an orphanage ai wanted to help in my birthday.. the experience was very exciting and in the future I will use it again for fund rising
Pros:
The application was very clear and easy. I could held a fund raising easily. For my donors also, it was very easy for them donating through the application
Cons:
The fact that donations are nit seen in there globalité as they give it monthly to the selected association. So I faced difficulties getting back proof of donations
Jean
Volunteer secretary in France
Health, Wellness & Fitness, 501-1,000 Employees
Used the Software for: 2+ years
HELLOASSO : an excellent tool for management.
Comments: excellent ticketing management.
Pros:
General flexibility of use for all functions.
Cons:
Membership management is only starting this year but seems to be performing well. Lack just a unique identifier for each card issued, or a bar code.
Julien
Technique in France
Verified LinkedIn User
Civic & Social Organization, 2-10 Employees
Used the Software for: 1-5 months
Alternatives Considered:
Un super outil pour aider les associations
Comments: Nous utilisons HelloAsso pour une association locale de parents d'élèves. La gestion des cotisations annuelles et des participations aux actions payantes est compliquée. Il faut collecter chèques et espèces, ce n'est pas simple.
Nous avons pu très facilement proposer un paiement en CB. Nous espérons simplifier la gestion de l'association tout en augmentant le nombre d'adhérents par la simplification du paiement.
Pros:
Le point principal qui nous a fait choisir HelloAsso est la simplicité de mise en œuvre. Je crée mon compte, je le fais valider avec les documents adéquats, je crée ma campagne, et voilà... J'ai plus qu'à mettre le lien sur le site de l'association pour collecter les paiements. C'est vraiment très facile. On a trouvé aussi le modèle économique très adapté à une association comme la notre.
Cons:
Un point qui pourrait être amélioré serait la possibilité de préremplir le formulaire depuis nos données. Actuellement, l'adhérent doit saisir en double plusieurs informations, c'est dommage.
Pierre
Président APEL in France
Education Management, 2-10 Employees
Used the Software for: 2+ years
Alternatives Considered:
Convient aux associations pour tout sauf…
Comments: Nous sommes une association de parents d'élèves qui organisons plusieurs événements dans l'année : spectacle de 1500 spectateurs sur 4 représentations, ventes éphémères (marché de Noël, braderie, photo de classe, etc…)
Pros:
HelloAsso nous permet de répondre Gratuitement à nos problématiques de paiement quand nous organisons ces évènements. Aspect solidaire du financement intéressant pour nous. Clarté pour le back office et facilité pour les remboursements (attention aux délais)
Cons:
Manque une grosse fonction « vente » qui permettrait -d'avoir un panier avec différents produits - le total se calculerait tout seul - gestion du stock Pour la billetterie, possibilité de différer le placement du moment de l'achat des places.